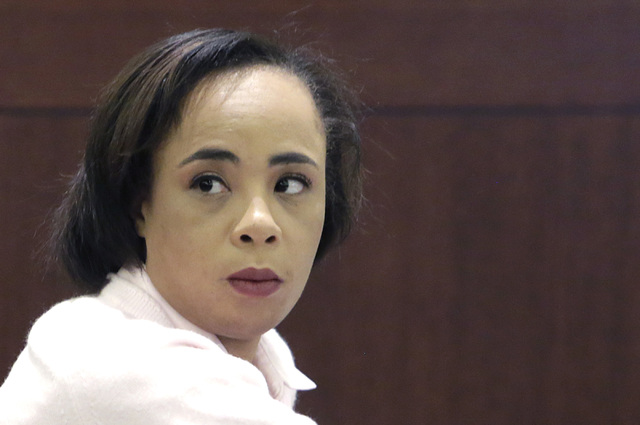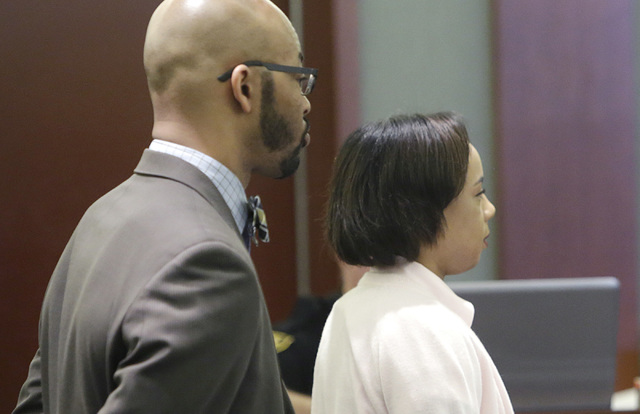 A Las Vegas woman whose 7-year-old son was beaten to death was convicted of three child abuse charges late Monday.
The jury acquitted Roshoun Malone of second-degree kidnapping but convicted her on two counts of child abuse, neglect or endangerment and one count of child abuse, neglect or endangerment with substantial bodily harm.
The attorney for the 26-year-old had argued that she was under duress because of abuse at the hands of her live-in boyfriend, Kenneth Robinson, who is charged with killing Richard Findley in October.
"A lot of people could break her in half, and Kenny did," said Jonathan MacArthur, calling Malone to stand beside him momentarily and remove her shoes during closing arguments to show her 5-foot-2-inch stature. "He just didn't always do it physically."
The boy, nicknamed Ramasje, had been tied up and beaten inside an apartment at the Siegel Suites near Boulder Highway and Flamingo Road, authorities said.
Malone testified last week that she could not free Richard and her two younger daughters from the apartment and Robinson's grasp because she was afraid of what he might do to them.
On the day her son died, Malone saw him bound at the hands and feet. She told jurors she was afraid of further abuse from Robinson if she tried to untie the boy.
Malone also admitted tying up her son at other times, which prosecutor Erika Mendoza called an "extremely restrictive, violent means of discipline," adding that Malone's fear was "not credible."
The prosecutor showed jurors photos of the boy's lifeless body covered in bruises and scars.
"This is a kid who was obviously beat for an extended time," Mendoza said.
MacArthur argued that the threat was real, saying Robinson forced her into prostitution and maintained constant watch over her. She couldn't afford transportation to escape because Robinson kept all the money she earned. When Malone and her children first moved in with Robinson, there was no indication he was abusive, the lawyer said.
"She can't make a move and not be noticed. We don't know Kenny's reach," MacArthur said. "Roshoun did not know how bad it would be until it was too far along to extricate herself."
He asked jurors to "protect" Malone, acquit her and allow her to take care of her two daughters.
But prosecutor Giancarlo Pesci turned that argument against Malone.
"We need to protect her? What did she do to protect her child? She did nothing," Pesci said. "It's her job to protect her children. … Kenny was more important to her than her own child."
Contact David Ferrara at dferrara@reviewjournal.com or 702-380-1039. Follow @randompoker on Twitter.