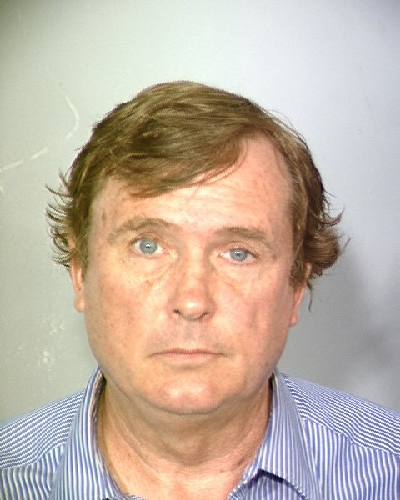 Defense attorney Curtis Cannon struck a deal Friday to plead guilty to a felony charge of engaging in a sexual act with a jailed client.
A preliminary hearing had been scheduled for Cannon and his client, inmate Crystal Wallis, before Las Vegas Justice of the Peace Diana Sullivan.
But Cannon's lawyer, Pat McDonald, and Chief Deputy District Attorney Jessica Walsh told Sullivan in court that a plea agreement had been negotiated instead.
Sullivan set a Sept. 20 date for Cannon, 58, to enter a guilty plea in District Court to a charge of voluntary sexual conduct between a prisoner and another person.
Wallis, 23, faces the same charge, which draws one to four years in prison and a maximum $5,000 fine.
As part of the deal, prosecutors agreed not to oppose probation at sentencing for Cannon, who has no criminal history, McDonald said.
Both Cannon, a member of the State Bar of Nevada since 2007, and Wallis are accused of engaging in oral sex when Cannon visited her at the Clark County Detention Center on Aug. 2.
Wallis was to waive her preliminary hearing before Sullivan and enter into plea negotiations with prosecutors. She is serving time at the detention center on drug charges and a charge of attempted possession of a stolen vehicle.
The State Bar is considering professional disciplinary action against Cannon, who practiced law in Texas before coming to Las Vegas, in the wake of the criminal case.
McDonald declined to comment on the disciplinary action but said his client is being treated for depression.
Detectives with the Criminal Intelligence Section of the Metropolitan Police Department arrested Cannon at the Regional Justice Center on Aug. 6. He was released on $5,000 bail.
Police had secretly videotaped the session in the jail visiting room where Cannon had met Wallis. Audio was excluded to avoid listening to private attorney-client conversations.
Both Cannon and Wallis acknowledged that inappropriate conduct had occurred between them during the jail visit, according to an arrest report.
The contact occurred on the fourth floor of the detention center's north tower during the 26-minute visit.
Cannon told the detectives that he was on medication and had not had sex with his wife for 14 years. Wallis, he said, wanted to marry him.
Contact Jeff German at jgerman@reviewjournal.com or 702-380-8135.