Lawyer says client wasn't driving at time of deadly crash in Las Vegas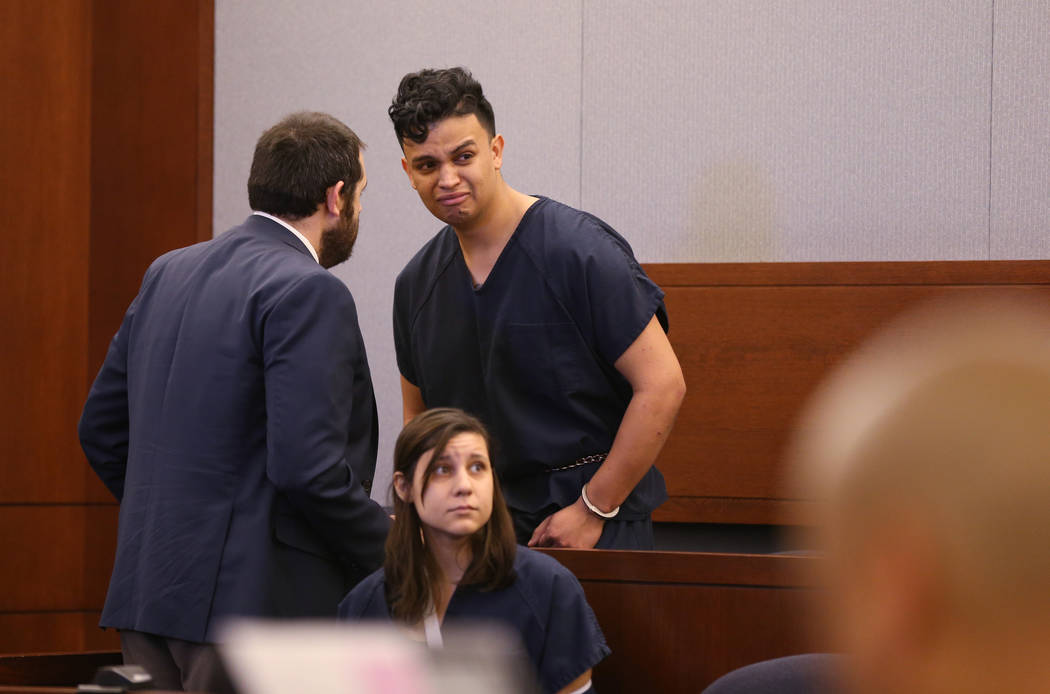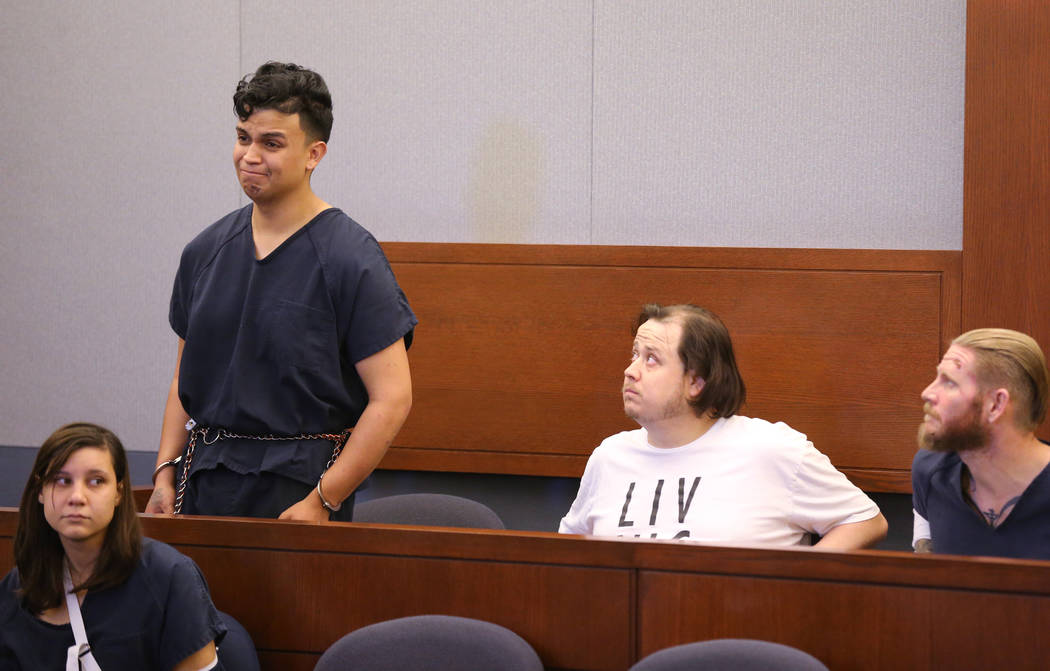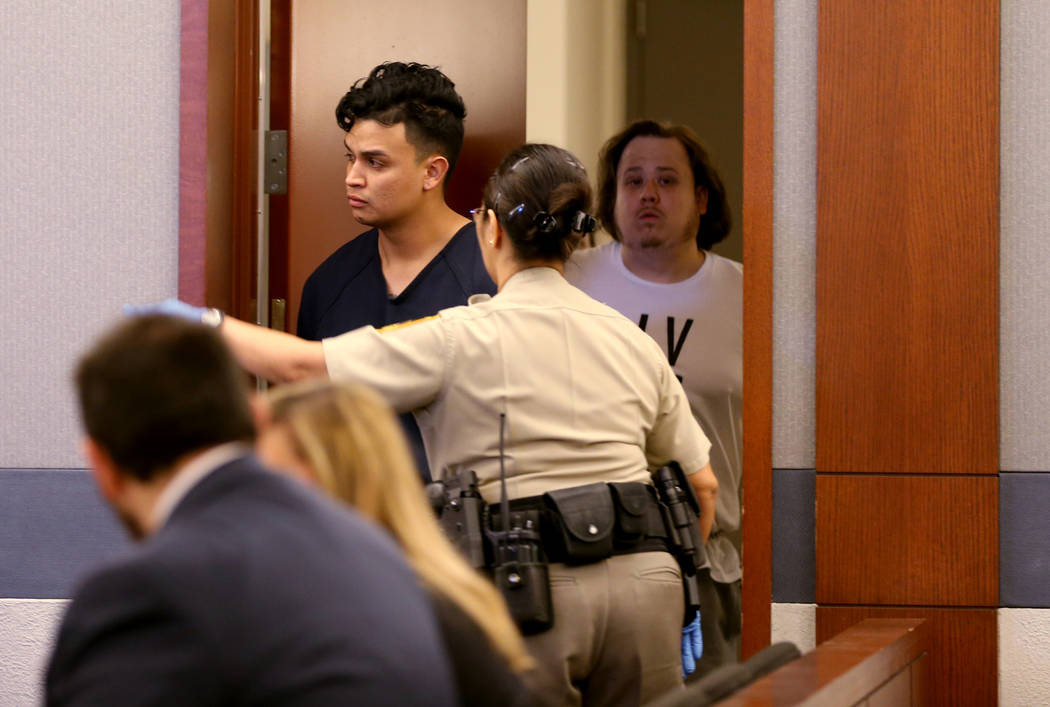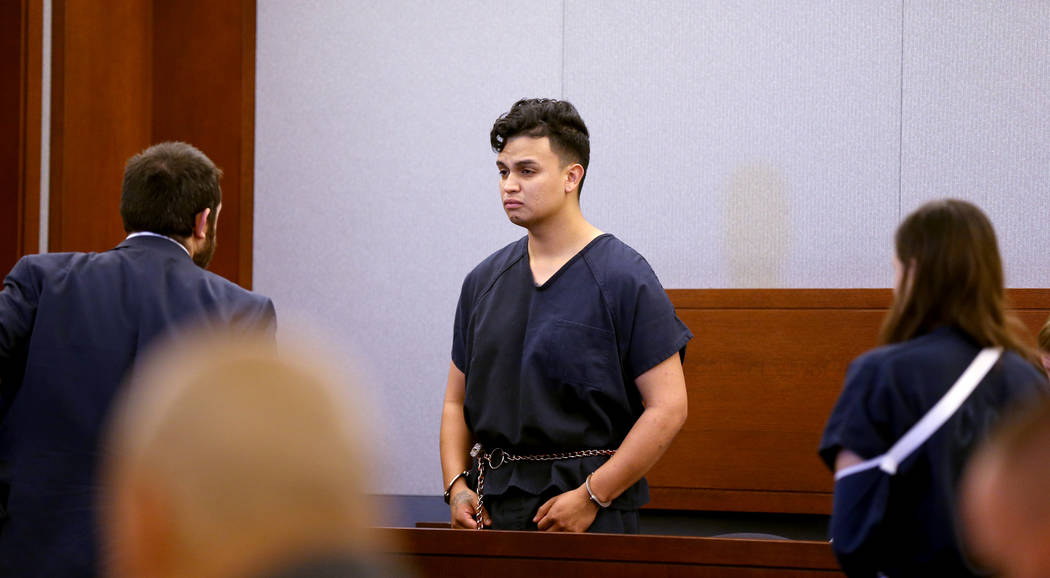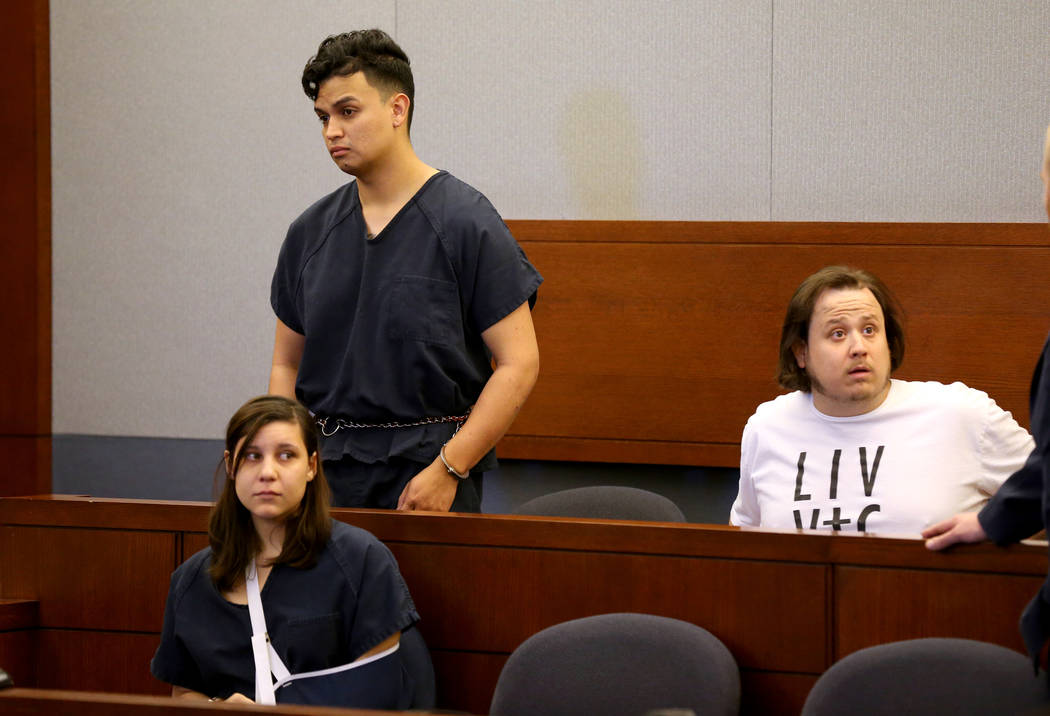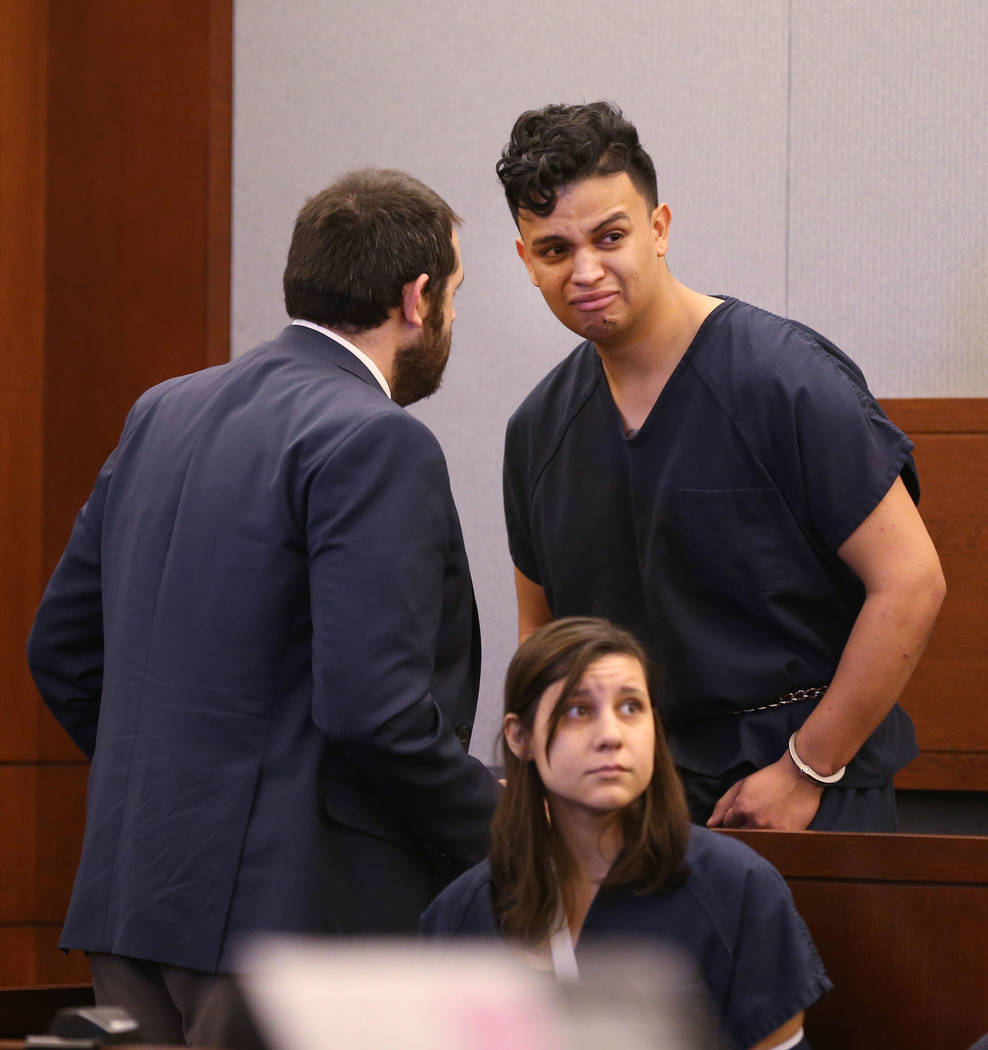 A Las Vegas attorney representing the suspected drunken driver in Tuesday's double-fatal crash argued in court Friday morning that his client was not at the wheel at the time of the wreck.
An emotional Henry Aparicio, 23, made his first court appearance, entering Judge Susan Baucum's courtroom with his head down. He faces charges of driving under the influence and reckless driving in the deaths of Jean residents Damaso Puente, 39, and Christa Puente, 33, on Tuesday.
Aparicio had not yet been formally charged pending the results of blood tests. Baucum gave the Clark County district attorney's office five days to file a criminal complaint.
In the meantime, Aparicio's bail was set to $500,000 at the request of the district attorney's office.
"I think that is reasonable. I would have set bail higher than $500,000," Baucum said, turning to face Aparicio. "I believe you are a danger to the community. Your actions show that."
Just after 9 p.m. Tuesday, police say, a Mercedes-Benz C250 speeding east on West Sahara Avenue crashed into the back of a Toyota Prius stopped at a red light, killing the Puentes. Aparicio and his front-seat passenger suffered injuries that were not life-threatening, police said.
Citing the Metropolitan Police Department's probable cause arrest report, Aparicio's attorney, Damian Sheets, challenged the state's account that his client was driving at the time of the crash, arguing that Aparicio was found by arriving officers on the ground next to the passenger's side of the vehicle. He also said that a third person could have been in the car and fled the scene before officers arrived.
"They arrested him because the vehicle was registered under his name and he was lying in close proximity to the vehicle even though someone else was in that vehicle at the same time," he told Baucum.
Sheets later told the Review-Journal that police assumed Aparicio was the driver because "the state wants the ability to hold somebody accountable for those two dead bodies."
"The evidence in this case doesn't seem to point to my client being the driver," he said. "I think that when the evidence flushes itself out, we're going to find that the state is going to have difficulty putting him behind the wheel of that car because the evidence right now shows that it is just as likely that he was not driving."
If Aparicio posts bail, his release conditions would include house arrest and alcohol monitoring. He is scheduled to appear in court on Thursday for a status check.
Contact Rio Lacanlale at rlacanlale@reviewjournal.com or 702-383-0381. Follow @riolacanlale on Twitter.