'Legally dead' man pleads not guilty to kidnapping Las Vegas girl
November 19, 2010 - 10:21 am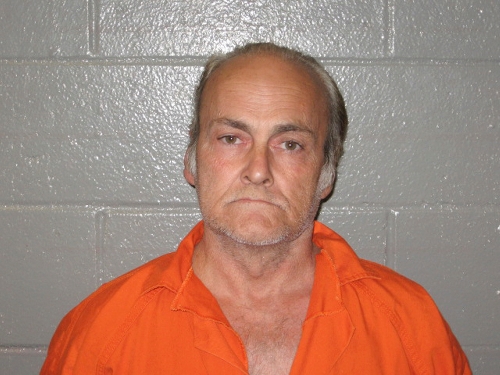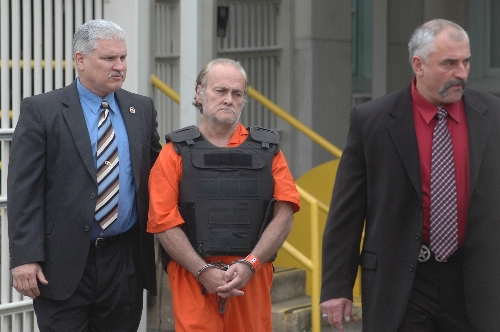 ALEXANDRIA, La. — A Mississippi native who authorities thought had been dead for more than 15 years pleaded not guilty Friday to kidnapping a 12-year-old Las Vegas girl who was found dead in remote Louisiana woods.
Thomas Steven Sanders, suspected of shooting Lexis Roberts before dumping her body in central Louisiana's Catahoula Parish, said little Friday during the hearing in federal court in Alexandria, La.
Shackled and wearing an orange prison jumpsuit, Sanders, 53, spent much of the hearing leaning forward in his seat and reading documents with his lawyer. Gone was the bushy, white beard seen in police photographs circulated before his capture.
Sanders wouldn't say anything when questioned by reporters about the case outside the courtroom. His public defender, Rebecca Hudsmith, said she had met with him for the first time Friday and wouldn't comment.
If convicted of the federal kidnapping charge Sanders could face life in prison or death, said Lisa Langley, a spokeswoman with the U.S. attorney's office in Louisiana. As of Friday afternoon, prosecutors had not indicated whether they would seek the death penalty.
James Kelly, sheriff of the parish where Roberts' body was found by hunters Oct. 8, also was at the hearing. Kelly said he'll charge Sanders with first-degree murder in state court when the federal government finishes processing him, possibly early next week.
Authorities said security footage showed Sanders buying ammunition Sept. 3 at a Walmart in Las Vegas. The bullets are allegedly the same type that killed the girl. Authorities have not said what type of weapon was used, but the federal indictment seeks forfeiture of Sanders' Norinco .22-caliber bolt-action rifle.
Sanders also is a suspect in the disappearance and likely death of the girl's mother, Suellen Roberts, 31. Investigators are using dental records to determine whether a body found Monday in Arizona is hers. Authorities there are awaiting autopsy reports to confirm her identity.
If that body is that of Suellen Roberts, Sanders probably will be charged in Arizona state court. Arizona, Louisiana and federal officials have been working together on the case.
"We're kind of third in line," Yavapai County Sheriff's spokesman Dwight D'Evelyn said Friday. "Fortunately, he's in custody, so we have the luxury of time."
Sanders was arrested Sunday at a truck stop he frequented in Gulfport, Miss. He was driving Suellen Roberts' car, with the plates switched. Authorities say Sanders and Suellen Roberts were in a relationship and took Lexis on a Labor Day weekend road trip to Arizona. That was where Lexis and Suellen were last seen alive.
The case took a bizarre twist when authorities realized their prime suspect in the disappearances had been declared legally dead in 1994.
Sanders' parents, brother and ex-wife petitioned a Mississippi court for the death declaration in 1994, saying nobody had heard from him in seven years. Even so, Sanders drifted from state to state unnoticed despite being arrested in Georgia and Tennessee under his real name.
Sanders was arrested in January 1994 and charged with two counts of cruelty to children in Winder, Ga., where prosecutors said he repeatedly hit a boy on the back of the legs and put a pair of soiled underwear in the boy's face, according to court records. Sanders was sentenced to two years of probation and fined $500.
In November 2002, he was arrested in Clarksville, Tenn., for driving on a revoked license. Police records indicated he had Tennessee identification even though he was from McComb, Miss. He listed his address as a room at a motel where many transients live. Sanders was arrested in Tennessee again in March 2003 on suspicion of possession of drug paraphernalia.
Little else is known about Sanders' life after being declared dead. He didn't buy property or establish many bills in his name, things that create paper trails for most people.
He has worked as a laborer, a welder and a scrap metal collector. Authorities said he sometimes gave his name as Tom or Steve or the nickname "Spider."
In Las Vegas, he worked off the books as a handyman and night watchman at Pacific Mini Storage, near Pecos and Russell roads. He also lived at the business, where he met customer Suellen Roberts in May.
Review-Journal reporter Brian Haynes contributed to this report.