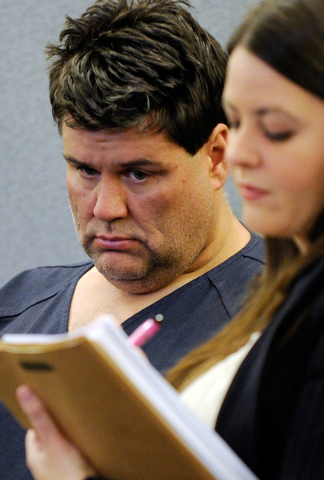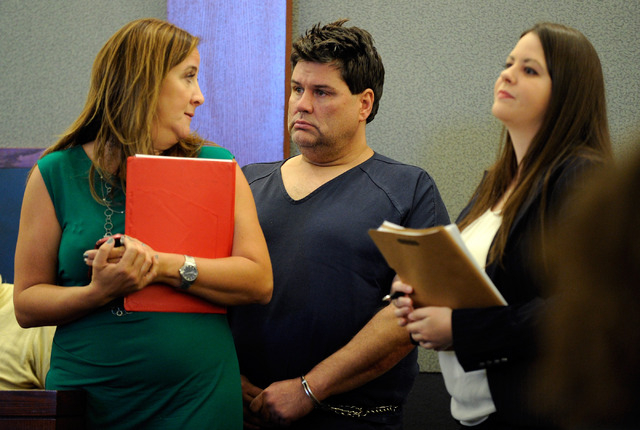 A 44-year-old Lied Middle School teacher appeared in Las Vegas Justice Court Friday.
Michael Barclay faces two counts of attempted statutory sex seduction and attempted lewdness with a child under 14 years old.
He's being held at the Clark County Detention Center without bail, jail records show.
A hearing was set for Monday in the case.
Barclay, who taught history and coached boys basketball at Lied, was arrested Wednesday after surrendering to Las Vegas police.
In the spring of 2012, the teacher took a 14-year-old boy, who played basketball at the school, out to dinner, according to Barclay's arrest report, and the two then went to Barclay's home.
At the house, Barclay began to talk to the boy in detail about his own past sexual encounters, and the conversation eventually led to Barclay soliciting oral sex from the boy and offering to perform oral sex on the minor, the arrest report said. The boy declined both requests, the report said.
Contact reporter Francis McCabe at fmccabe@review journal.com or 702-380-1039.