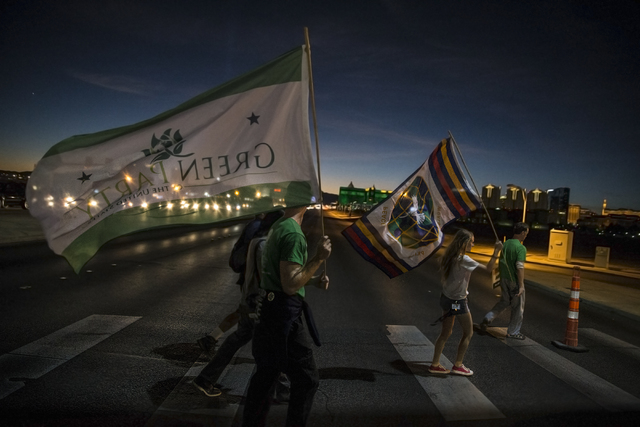 CARSON CITY — A Green Party signature gatherer indicted in December on 15 felony counts for allegedly faking names on a ballot-access petition has been arrested in Las Vegas, the secretary of state's office said Friday.
Renaldo Johnson, 55, was indicted by a Clark County grand jury of six counts of misconduct in signing, filing or altering a petition; six counts of obtaining and using personal information of another; and three counts of perjury.
The indictment alleges Johnson falsified signatures to qualify the Nevada Green Party for general election ballot access in the November election, then submitted the false petitions to be filed with the secretary of state's office, swearing under penalty of perjury the signatures were legitimate.
Green Party presidential candidate Jill Stein did not qualify for Nevada's ballot, coming up short of the number of signatures required. Her supporters unsuccessfully appealed the ruling in federal court.
The case was referred to the secretary of state's office for investigation by the Clark County Elections Department.
"Enforcing Nevada's election laws which ensures the integrity of the initiative petition process is a fundamental responsibility of this office," Secretary of State Barbara Cegavske said in a statement Friday.
The case is being prosecuted by the attorney general's office.