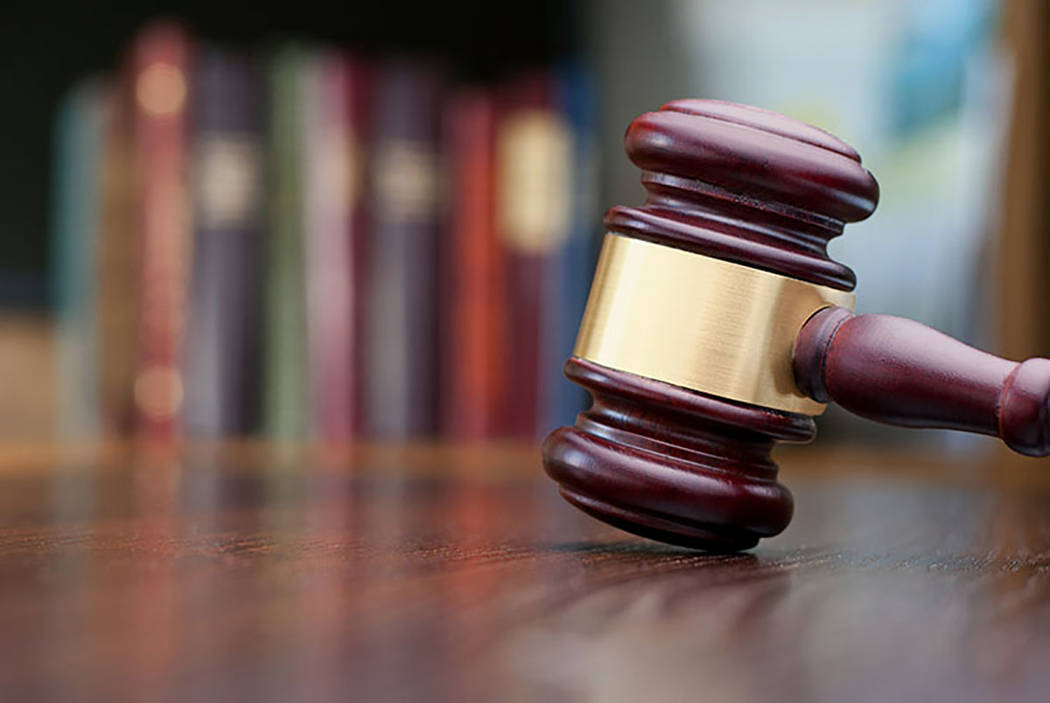 A man has been charged with illegally paying gift cards and cash to a woman for registering Republican voters in Clark County.
According to a six-page indictment from the Nevada attorney general's office this week, Stephen Gregory Zority, 29, faces seven felony counts.
On five separate occasions between April 2016 and July, Zority provided a woman named Tina Parks at least $175 in gift cards and cash, "with said compensation being based on the total number of voters Parks registered in the Republican Party," the indictment states.
Zority also told the woman not to enter her name on duplicate copies of voter registration forms, according to the indictment
His attorney, Tom Pitaro, declined to comment, saying he had not read the indictment.
Jordan Ross, the whip for the state GOP and an officer of the Clark County Republican Party, said he was unaware of the indictment.
In July, Parks was arrested by Nye County sheriff's deputies and charged with 11 felony counts related to violating election laws. She later pleaded guilty to a felony voter registration charge.
Monica Moazez, a spokeswoman for the Nevada attorney general's office, declined to comment.
Last month, Nevada Secretary of State Barbara Cegavske opened a voter fraud investigation, saying she found evidence that noncitizens had voted.
State law allows people to fill out voter registration applications at the Department of Motor Vehicles. Those forms are then forwarded to county election officials to verify eligibility.
Noncitizens are allowed to obtain driver authorization cards, which can be used to legally operate a vehicle on state roads but are not valid as identification to obtain any state benefits, licenses or services, or for federal purposes.
Contact David Ferrara at dferrara@reviewjournal.com or 702-380-1039. Follow @randompoker on Twitter.
Zority Indict by Las Vegas Review-Journal on Scribd
Zority Summons by Zority's charges:
• Violations of laws governing elections.
• Prohibited acts of field registrars, clerks, employees or voter registration agencies or persons assisting voters.
• Compensation for registration of voters based upon number of voters or voters of a particular party registered (five counts).
[/rjtemplate]