Man arrested after fire at valley home
December 5, 2011 - 8:15 pm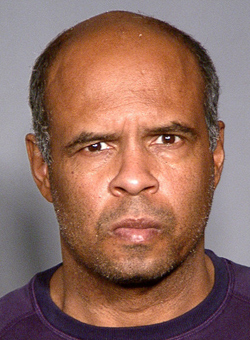 A 48-year-old man was arrested Monday in connection with arson at an east valley home that caused $150,000 in damage, the Las Vegas Fire Department said.
Fire investigators arrested Jose R. Castillo. The garage fire, at 4121 Abrams Ave., near Washington Avenue and Lamb Boulevard, was reported at 11:50 a.m., the fire department said.
The fire was put out in a couple of minutes. No one was home at the time. Firefighters said they discovered signs an explosion had occurred that included structural damage to the back of the home and garage door. The damage was confined to the garage, which had been converted to a room. The rest of the home had "blast damage," the fire department said.
Investigators did not specify what evidence linked Castillo to the arson.
He was booked into the Clark County Detention Center on $20,000 bail and is expected to appear in court Wednesday.
Contact reporter Antonio Planas at aplanas@reviewjournal.com or 702-383-4638.