Man charged in 1-punch death in downtown Las Vegas accused of threatening witness
Updated June 9, 2017 - 6:02 pm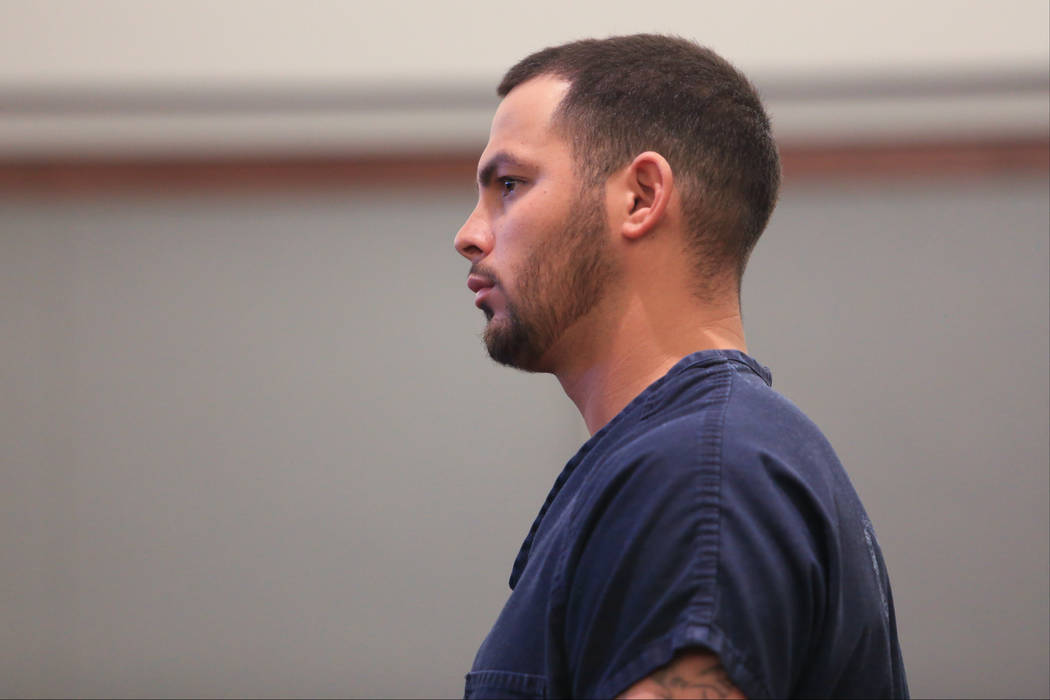 A man accused in a punch-and-fall death outside a downtown Las Vegas lounge is now facing charges that he threatened a witness who identified him to police.
James Beach, 27, who already faces an open murder charge in the death of a father of five outside the Vanguard Lounge, and his brother, Salvador Lazo, contacted the mother of Lazo's child late last month, according to a Las Vegas police arrest report.
From the Clark County Detention Center, Beach had told his brother that Melissa Castro informed police about Beach's involvement in the downtown incident, according to the report.
Castro told police that Lazo called her and told her "she would get it" if the brothers confirmed that she had spoken with police. Lazo then told Beach "he was going to 'get their asses.'"
Police said Castro became so afraid that she left her house and went into hiding after the threat.
Lazo also was arrested on charges of intimidation and attempted coercion. He is being held at the Clark County Detention Center on $100,000 bail.
Beach remains jailed on $370,000 bail. He is charged in the death of 45-year-old Luis Campos, who was punched and fell as he waited in line outside the Fremont Street club.
Beach's attorney Gregory Knapp has called the April 30 incident a "terrible accident and unfortunate event."
Campos, a resident of La Puente, California, died four days after he was struck once at Vanguard Lounge. He collapsed and likely hit his head, according to the Clark County coroner.
In 2008, Beach pleaded guilty to charges of attempted murder and battery with a deadly weapon resulting in substantial bodily harm in connection with a brawl between two groups of men in Las Vegas. He served five years in prison and was released in 2014.
Contact David Ferrara at dferrara@reviewjournal.com or 702-380-1039. Follow @randompoker on Twitter.