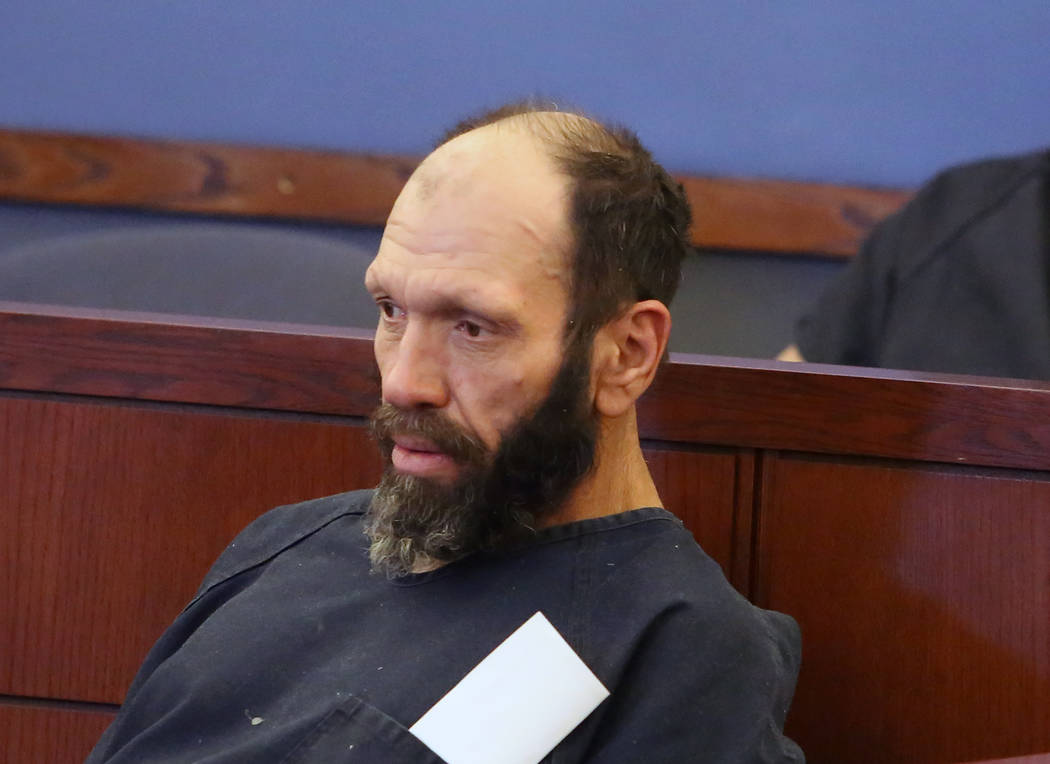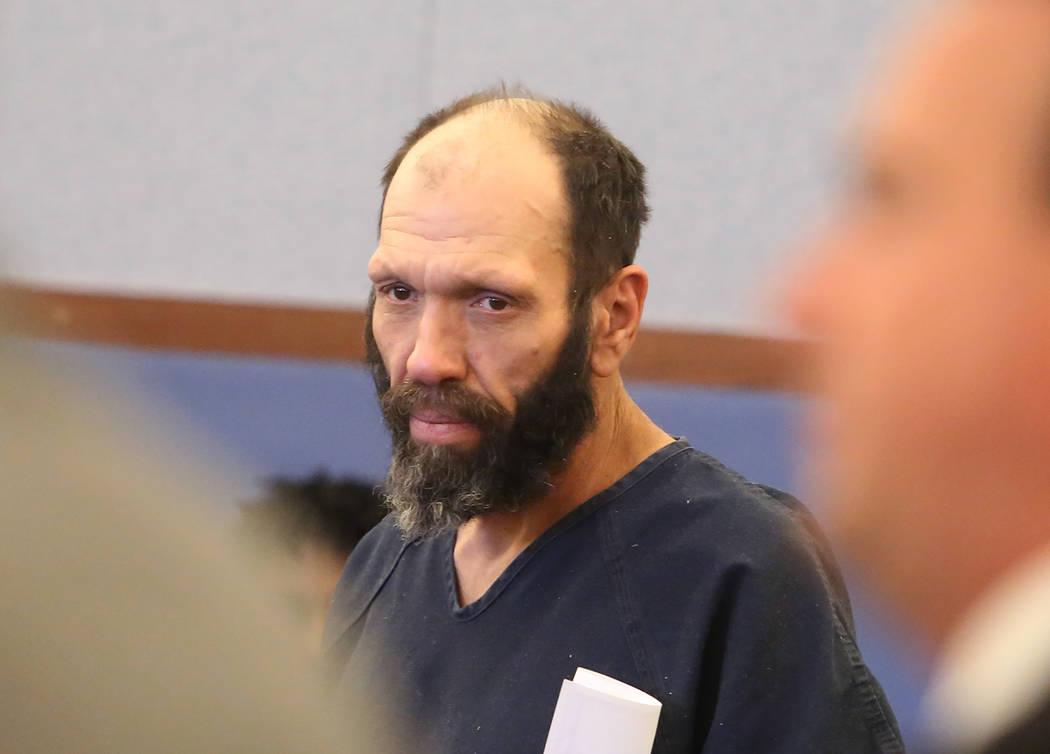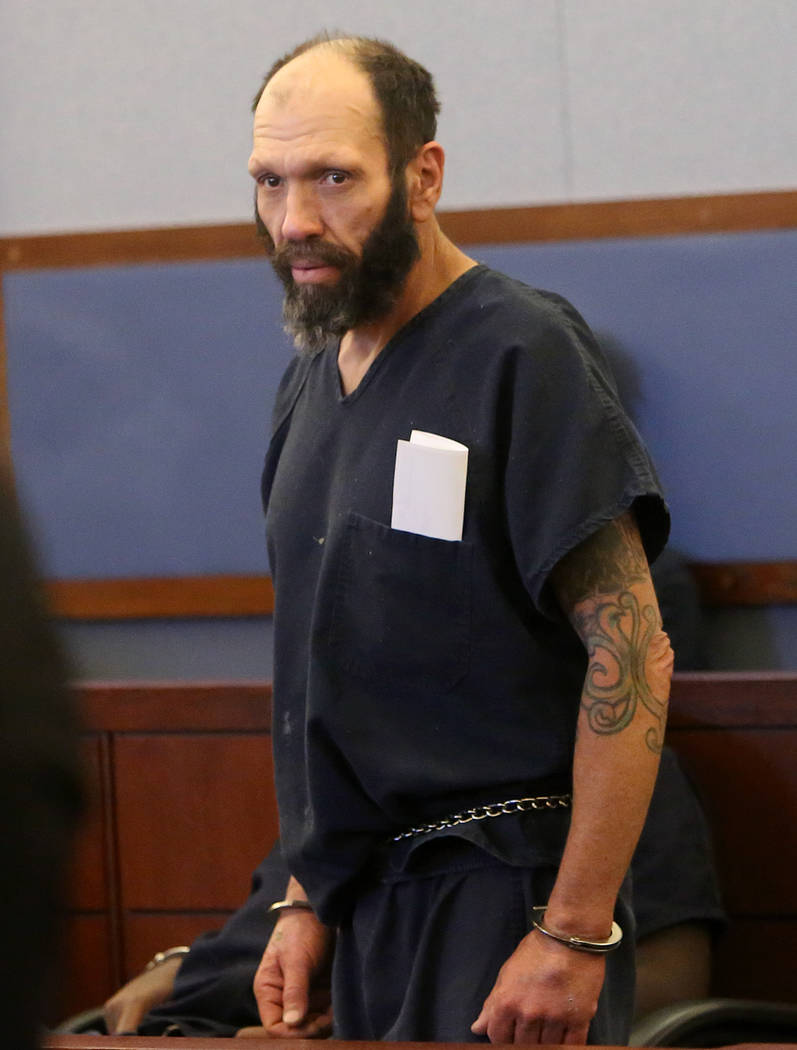 A 54-year-old man who police say buried a body at Lake Mead National Recreational Area told friends he had been held captive by the victim for days, according to a police report.
A Las Vegas judge ordered Edward Bedrosian, charged with first-degree murder with use of a deadly weapon, held without bail on Tuesday.
The body of Jon Ernest "Rabbit" Gomez was found May 2 buried and covered with a tarp and concrete near the popular cliff-jumping site Nelson's Landing, south of Lake Mead.
Gomez's girlfriend had reported him missing Dec. 16, saying she had last seen him on Nov. 26 when he went to Bedrosian's trailer at Whispering Sands Mobile Home Park, near the intersection of Palm and Olive streets.
A month later, Bedrosian was pulled over, and a female passenger told police that he had "killed a south side gangster named 'Rabbit' and buried the body in the desert," Bedrosian's arrest report states.
Bedrosian, who later admitted to killing Gomez on Nov. 28, told the woman "Rabbit" had held him hostage for one or two days and stolen his property, the report said. Bedrosian freed himself, struck Gomez with a sledgehammer and choked him, the woman told police. The report said Gomez had multiple blunt force injuries and a gunshot wound to the head.
In early May, detectives found blood on the walls, ceiling, furniture and closet of Bedrosian's bedroom, the report states.
He is due back in court next month.
His attorney, Patricia Erickson, said after Tuesday's brief court appearance that she did not have further any information about the allegations.
Contact David Ferrara at dferrara@reviewjournal.com or 702-380-1039. Follow @randompoker on Twitter
Suspect's aliases
Edward Bedrosian also goes by the names Edward Bedrusian, Edward Bedroszan, Edward Bedros and Edward Coleman, according to court records.