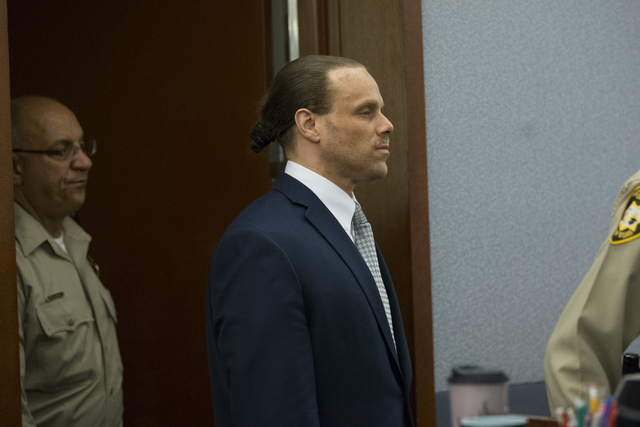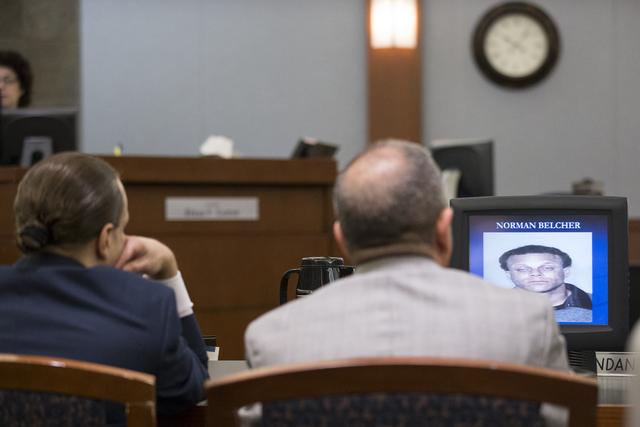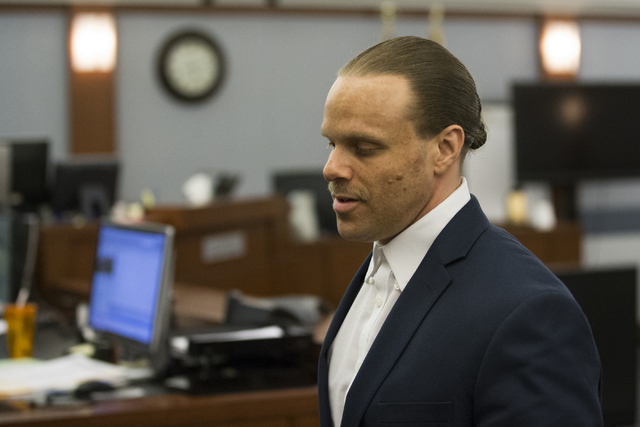 He stood over a wounded and dying 15-year-old Las Vegas girl, his shoe in her blood, pointed his gun even closer and fired again, prosecutors told jurors Wednesday.
And after more than a week of testimony, the panel found 41-year-old Norman Belcher guilty in the slaying of Alexus Postorino.
The girl's family and friends rubbed their eyes and held each other, as a court clerk read the verdict, delivered six years and a week after Alexus was gunned down in her father's bedroom.
Belcher stood silently, showing no emotion.
At the start of the jury's deliberation, Belcher told District Judge Elissa Cadish that he was "fine with the death penalty" and would not attend a hearing scheduled to begin Thursday, in which the same panel that decided his guilt on a total of seven counts is expected to deliver his sentence for first-degree murder.
"I get a single cell" on death row, Belcher said to the judge. "I prefer living by myself. I don't like having roommates."
Cadish told the defendant: "It's no picnic being on death row."
And Belcher replied by saying: "I personally know people on death row that I've corresponded with since I've been in" the Clark County Detention Center.
Nevada's death row, in Ely State Prison, houses 81 men. The state has executed 12 inmates since capital punishment was reinstated by the Nevada Legislature in 1977. All but one were inmates who voluntarily gave up their appeals.
But earlier this year, officials with the Department of Corrections announced that they could not obtain the drugs to carry out lethal injection.
Belcher admitted that he has not cooperated with his lawyers as they worked to save him from a sentence of execution. He also said he had asked his family members not to testify on his behalf during the penalty hearing.
Prosecutors alleged that Belcher, also known as Norman Bates, shot Alexus four times at close range, including twice in the chest, in early December 2010 because of a dispute he had with the girl's father over $450. The gunman opened fire in the Postorino home and stole a 60-inch television, a safe and a laptop computer before driving off in a white, four-door 2009 Nissan Versa and later setting the car on fire, authorities have said.
"Look around every corner, look at every picture, look at every witness, and he will be right there, because he did it," prosecutor Jacqueline Bluth told jurors during closing arguments.
Another man who was inside the home at the time, Nicholas Brabham, testified at the start of trial that he recognized Belcher after he burst into the home.
Defense attorney Robert Draskovich tried to cast reasonable doubt, saying investigators made "several missteps" when they focused on Belcher as the killer.
Throughout trial, Belcher's lawyers suggested that William Postorino's involvement in illicit drugs meant that anyone could have been out to rob him.
In the days before Alexus was killed, Belcher sent threatening text messages to the girl's father.
Belcher thought William Postorino owed him the money for forged drug prescriptions.
"I'm actually hoping that you don't pay me, because I then feel like I'm following protocol," Belcher wrote in one message. "So 450 or war. An element of surprise."
Prosecutor Giancarlo Pesci pointed to the messages in his closing remarks.
"We know that war is a terrible, terrible thing," Pesci said, "and during war innocent victims are lost."
A few months before the killing, Belcher had been released from prison, where he had been sent for a voluntary manslaughter conviction in a 2003 homicide case.
Contact David Ferrara at dferrara@reviewjournal.com or 702-380-1039. Follow @randompoker on Twitter.