Man gets life term day after being shot by Las Vegas police
Updated March 28, 2019 - 3:14 pm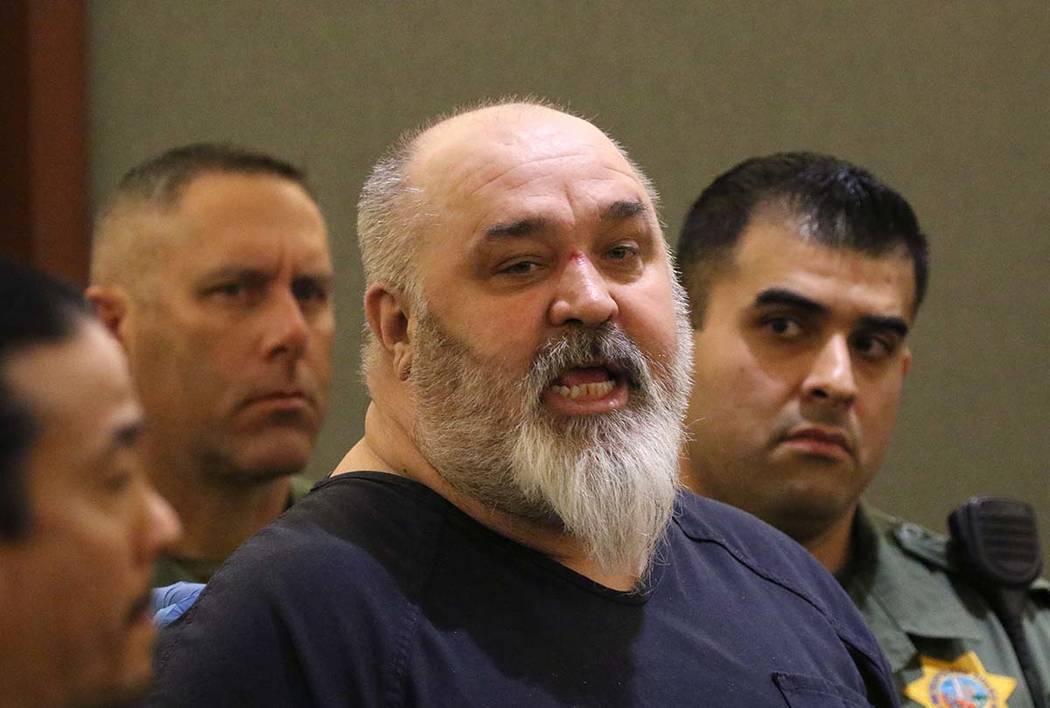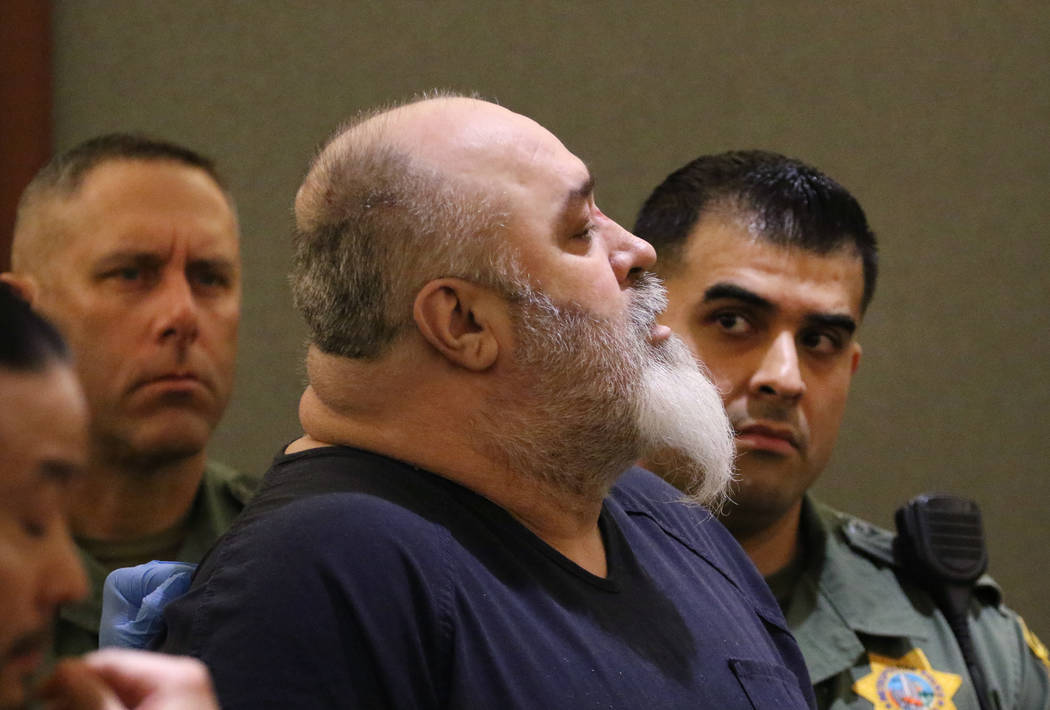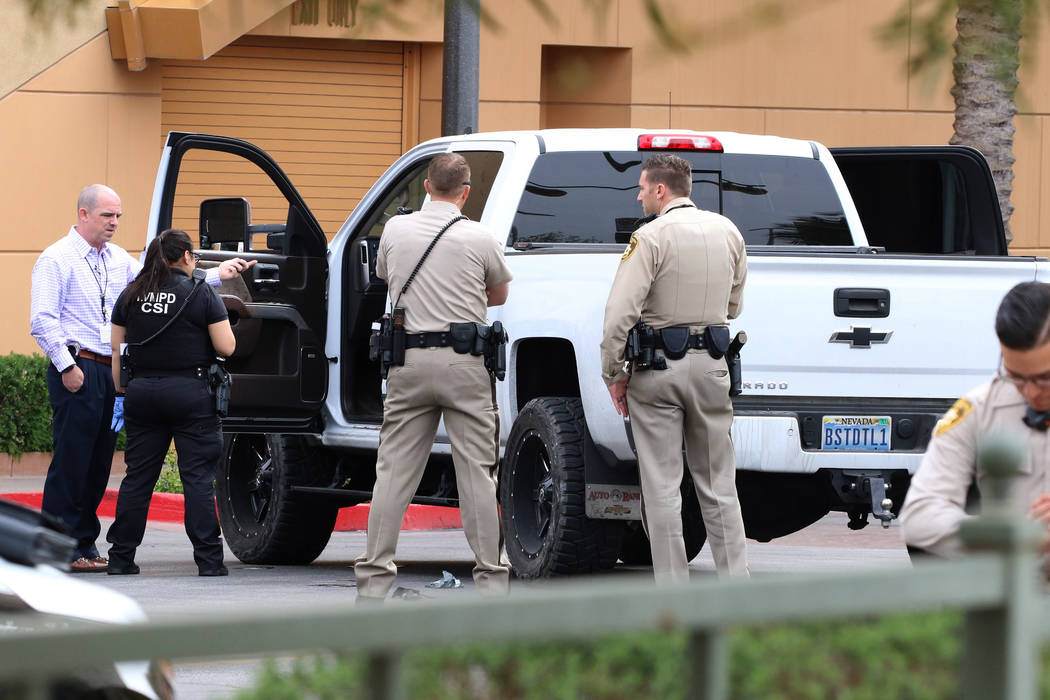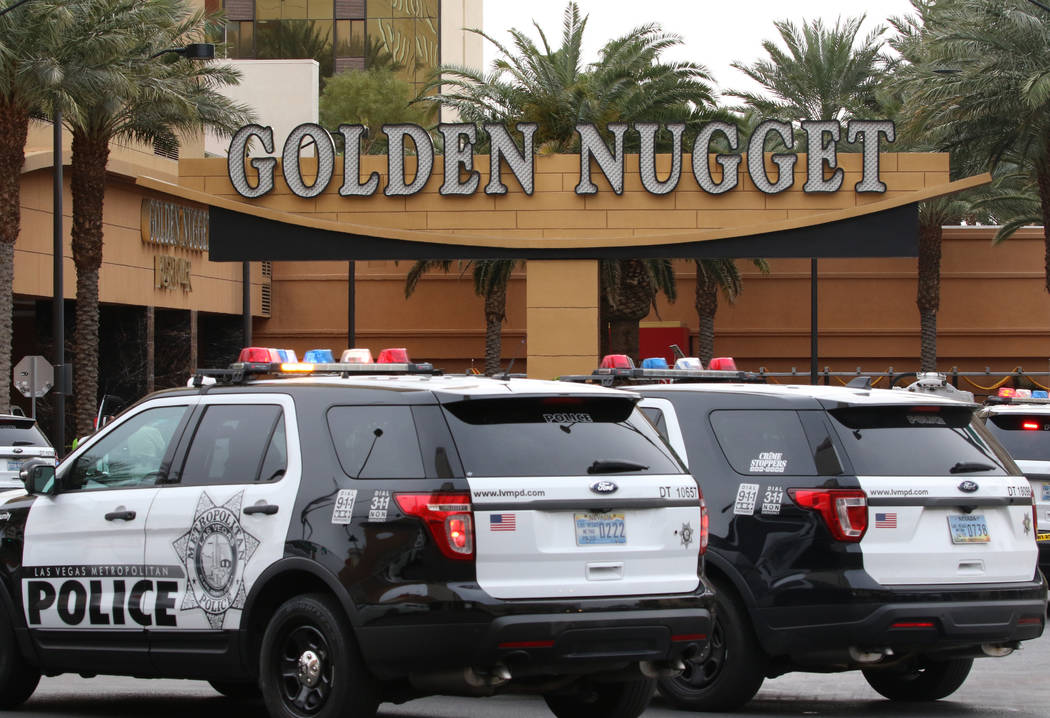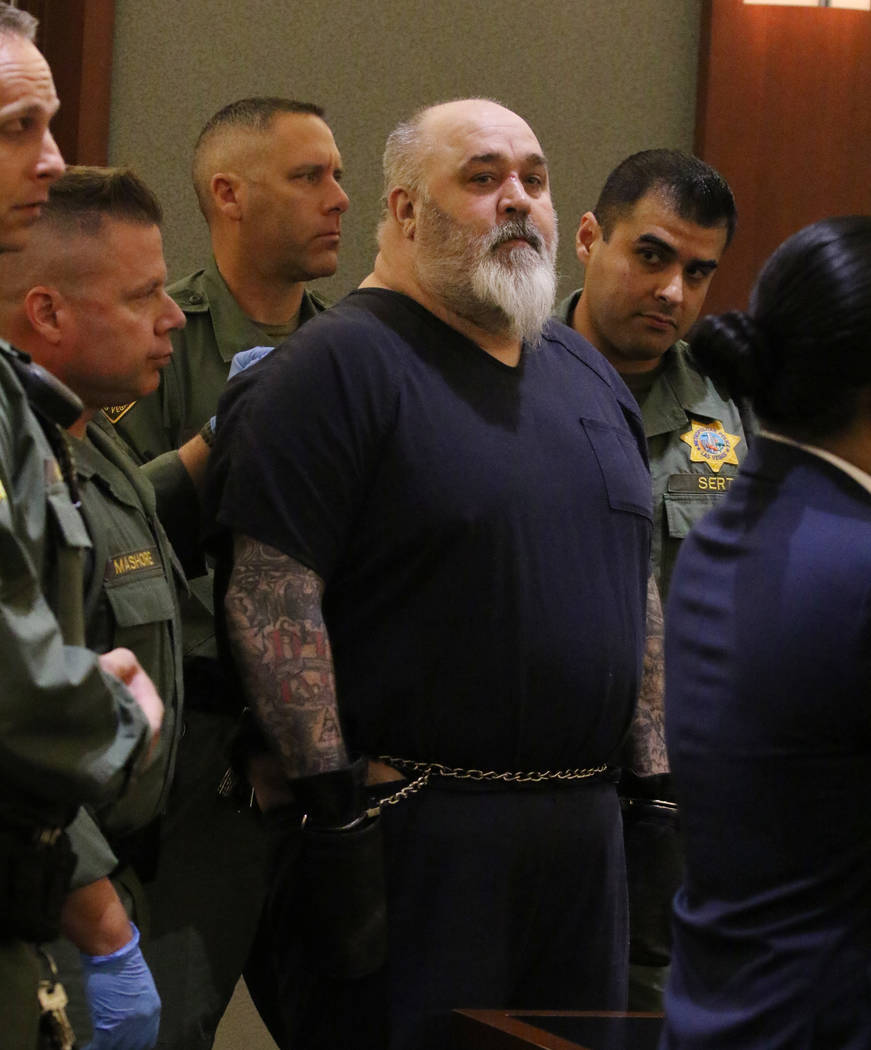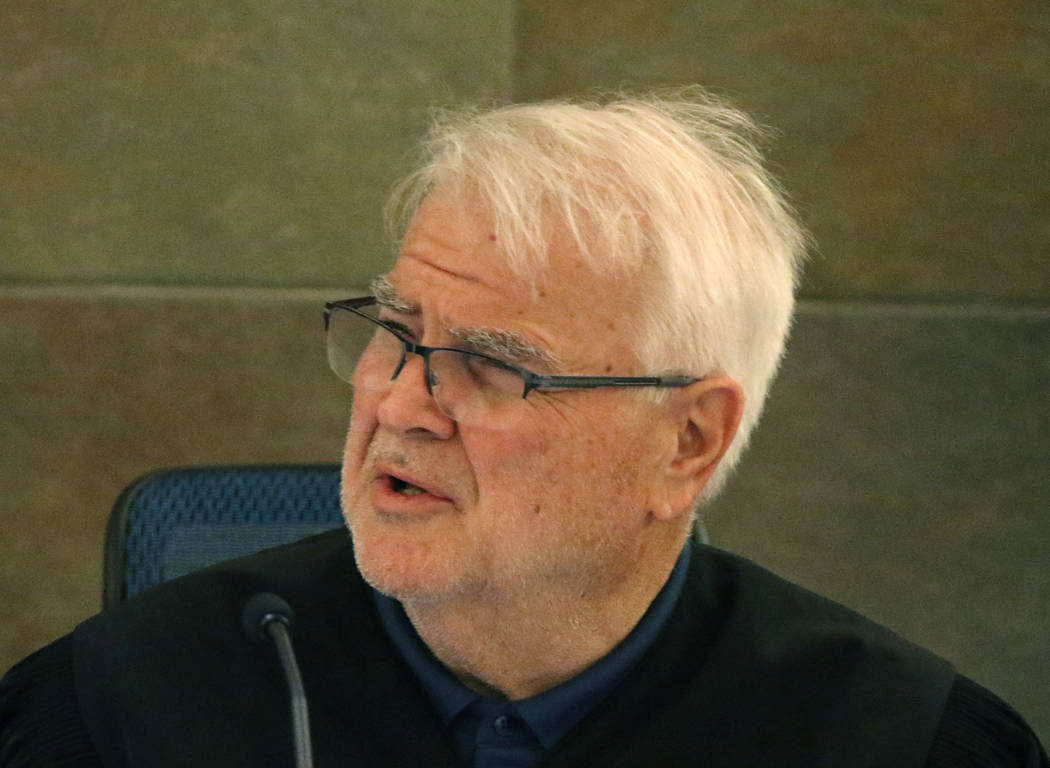 A Las Vegas felon faced a judge Thursday after escaping from custody and being shot by police.
"I know you. I know your reputation. And I'd rather took a bullet yesterday than come see you," Gregory Ganci told District Judge Doug Smith.
The judge, who had been scheduled to sentence Ganci a day earlier, when the shooting occurred, pored over the defendant's criminal history, which spanned 30 years and five states.
"It's time you pay," Smith said.
The judge ordered Ganci, who also uses the first name Christopher, to serve five consecutive terms of life in prison without the possibility of parole on five counts, including robbery and kidnapping, for his role in an April 16 robbery.
"One of the charges the court has is to protect society," Smith said.
In the courtroom, a dozen Las Vegas police officers accompanied Ganci, who was shackled and wearing protective mittens over his hands as two of the officers gripped his dark blue jail jumpsuit.
On Wednesday, a Metropolitan Police Department officer escorted Ganci to a medical facility for a "routine procedure," and his escape efforts began as the two were headed back to the Clark County Detention Center, police said.
The inmate stole a pickup, hit multiple cars at Vegas Valley Drive and Maryland Parkway, and drew police into a pursuit that ended when he ran out of gas downtown, Capt. Nichole Splinter told news media at the scene.
An officer fired at the truck three times, hitting Ganci once in the shoulder, police said. No signs of a gunshot wound could be seen on Ganci in the courtroom, and he had not been charged in the escape as of Thursday.
The 52-year-old pleaded for leniency from the judge, saying that his crimes involved drugs and theft, rather than violence. He first landed in prison at 18, he said.
"Your history may be that you started out young," the judge responded. "You still have to pay the consequences for that."
Chief Deputy District Attorney John Giordani said Ganci had "the most impressive criminal history I've seen," and read through a laundry list of his 19 felony convictions, adding that Ganci had four active arrest warrants in four states.
Ganci awaits trial in Las Vegas next month on charges of preventing a witness from testifying and bribing or intimidating a witness.
Ganci repeated his comment about Wednesday's escape.
"I've never hurt nobody," he said. "I've been no danger to the public ever … Your honor, you're Douglas Smith. I'm coming in here, looking like I'm looking. I'd rather take a bullet. And I did take a bullet for you. Unfortunately, the bullet didn't do its job, and I gotta come in front of you again."
Defense attorney Jess Matsuda asked the judge, through Ganci's request, for a much lighter sentence — six to 15 years behind bars — arguing that Ganci had been exposed to drugs and alcohol by age 6 and "had no chance."
Outside court, the prosecutor added, "Judge Smith recognized that at some point you have to lock people up and throw away the key."
Matsuda said Ganci would appeal the judge's decision.
Contact David Ferrara at dferrara@reviewjournal.com or 702-380-1039. Follow @randompoker on Twitter.