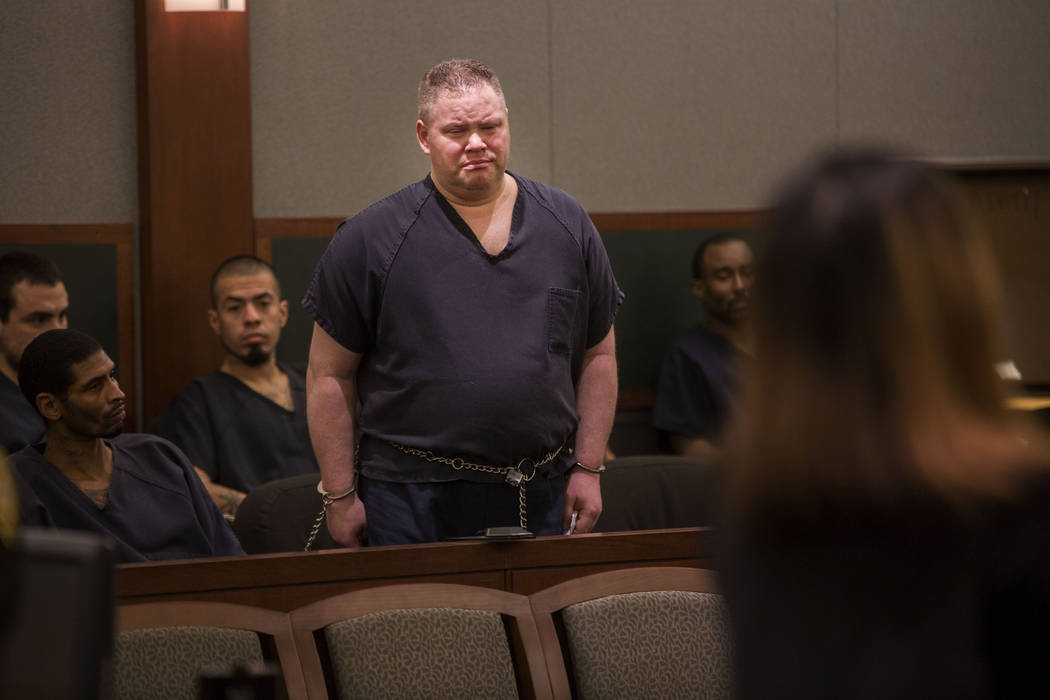 David Fensch stood with his hands at his sides, working through tears as he apologized for killing 16-year-old Jaelan Fajardo while driving under the influence of drugs and alcohol in February.
"This is a lifelong sentence, knowing that I took somebody so young and bright, and a loving family member," Fensch, 48, said. "I just can't express my apologies enough. I know no words or enough apologies will bring Jaelan back to your family."
Jaelan's death marked Fensch's fifth DUI. Dozens of the teen's friends and relatives crowded the courtroom, dabbing their eyes, listening. The apology meant little to Jaelan's mother, Marcia Fajardo.
"You are a complete waste of human life," she said to Fensch just before he was sentenced. "You attended an impact panel and went to DUI school but never learned your lesson. You continued to offend until you killed my son. You have no idea the pain and sorrow and heartache you caused my family, and to all the kids who are here today, and others who can't be here."
After five other family members spoke of their pain since the Feb. 9 wreck, District Judge Michael Villani sentenced Fensch to the maximum penalty of eight to 20 years in prison.
"I've been handling criminal cases for over 30 years, and I can't recall the last time we've had a situation where we've had five DUIs," Villani said.
In June, Fensch pleaded guilty to DUI resulting in death.
The fatal crash happened about 6:30 a.m. while Jaelan was headed to Shadow Ridge High School, where relatives said he made excellent grades, played soccer, and participated in track and field.
He was stopped at a red light and wearing a seat belt when Fensch plowed into the back of his vehicle, leaving it mangled in the middle of the intersection. Fensch never lifted his foot from the gas pedal, prosecutors said.
An arrest report shows that Fensch admitted to officers at the scene that he had taken Xanax and consumed "four drinks" of Captain Morgan rum the night before. He also said he was coming from Bally's and did not remember the crash itself.
Court records show that in March 2014 Fensch completed all requirements of a DUI court program after facing charges in 2011 for his second local DUI offense.
Part of that program includes attending a victim impact panel, in which the defendant listens to a panel that includes relatives of DUI victims, first responders and a previous DUI offender. Fensch had completed the victim impact panel portion of the program as of Feb. 26, 2014, records show.
Fensch also had prior DUI convictions out of Michigan — from 2003 and 2008, according to police reports.
"He should have been locked up a long time ago," Jaelan's mother said, addressing the judge. "He has no regard for human life."
As she spoke, Fensch quietly sobbed.
"I would not want any other mother, or any other human being, to suffer like I did because of him," she said.
Contact Rachel Crosby at rcrosby@reviewjournal.com or 702-380-8135. Follow @rachelacrosby on Twitter.
A plea for stronger penalties
Marcia Fajardo, the mother of 16-year-old Jaelan Fajardo, wrote to several Nevada legislators in March and asked them to sponsor a bill to increase DUI penalties.
"What happened is very tragic and devastating to my family, and I'm trying to find a way where we can turn this tragic event into something positive," she told the Las Vegas Review-Journal at the time.
Her proposition, which she hoped to call "Jaelan's law," did not generate a bill.
Outside the courtroom on Thursday, the mother said she would continue to fight for longer DUI sentences, especially for repeat offenders. The man who caused her son's death had four DUIs before the fatal Feb. 9 crash.