Man gets prison time for selling rhino horns at Las Vegas hotel
Updated March 23, 2018 - 5:29 pm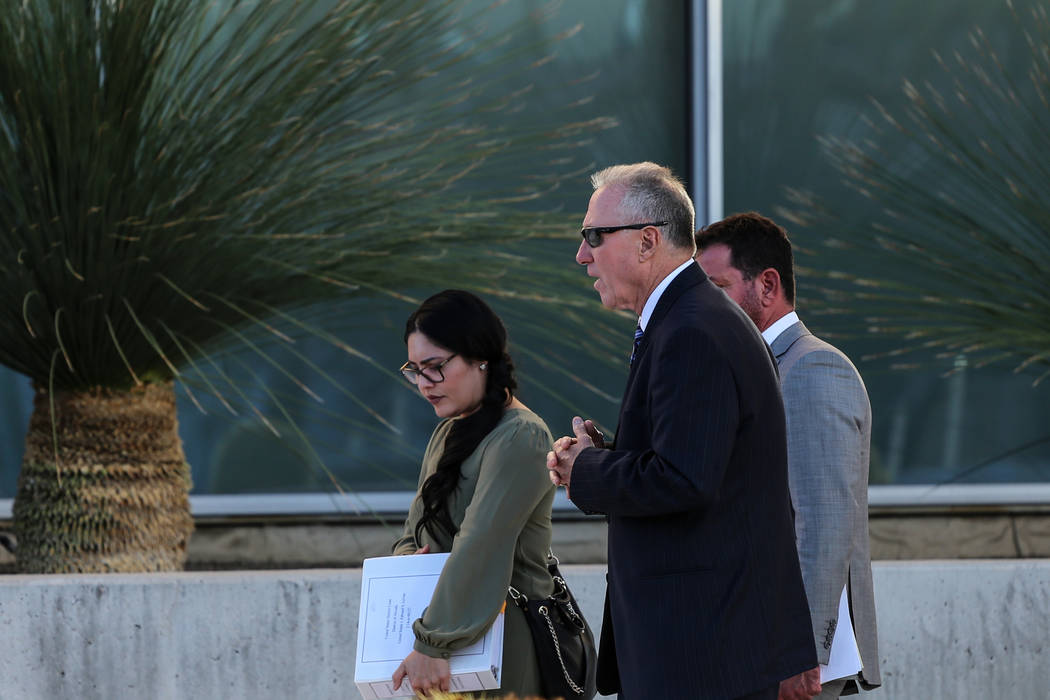 A 67-year-old man was sentenced Friday to about two years in federal prison for illegally selling the horns of an endangered black rhinoceros.
Prosecutors said Edward N. Levine, a California man with ties to the Colombian drug cartel, arranged the sale of horns for $55,000 at the South Point resort in March 2014.
Those horns could have been sold in an underground Asian market for at least $240,000, U.S. District Judge Gloria Navarro ruled in handing down the 27-month sentence.
In a prepared speech on Friday, Levine called himself a vegetarian and told the judge that he would "never be involved with endangered species or any other criminal activity" for the rest of his life.
His attorney, Monti Levy, asked that he be given the same one-year, two-day sentence as his co-defendant, Lumsden Quan, who previously pleaded guilty.
Prosecutor Ryan Connors argued for a 33-month sentence, saying that Levine was a "career criminal, constantly putting his own interests above that of society."
Levine had faced a maximum of five years' imprisonment for violating the Lacey Act.
His criminal past dates to the late 1970s, when he was indicted on cocaine trafficking charges with Pablo Escobar. He was arrested 18 years after the indictment, while using an alias and hiding $6 million in a safe deposit box, authorities said.
He spent a few years behind bars and served about eight more on parole.
Then, in April 2014, he was nabbed at the South Point as part of "Operation Crash," a crackdown on illegal trafficking named for a crash, or herd, of rhinos.
Levine wanted to sell the horns for an elderly, dying friend in Northern California. He connected with Quan, who called himself an art dealer.
Quan phoned another man, who since has died. The man was known for trafficking in wildlife taxidermy, such as narwhal teeth, elephant tusks, monkey fingers, and mounts of leopards, cougars, giraffes and black rhino horns.
The third man was cooperating with the government, and he persauded Quan to meet the buyer in Las Vegas during the Safari Club International Convention. That buyer was undercover Agent Vance Jurgens, who told Quan and Levine to bring the horns across state lines, violating federal law.
Speaking to the judge, Levine said he had "regret" and "remorse" for his involvement.
"I am committed to preserving this planet," he said. "I don't believe in killing animals. I certainly don't hunt, and I don't believe in violence."
Contact David Ferrara at dferrara@reviewjournal.com or 702-380-1039. Follow @randompoker on Twitter.