Man pleads guilty to kidnapping wife, accused of seeking to hire hitman
Updated May 17, 2023 - 5:47 pm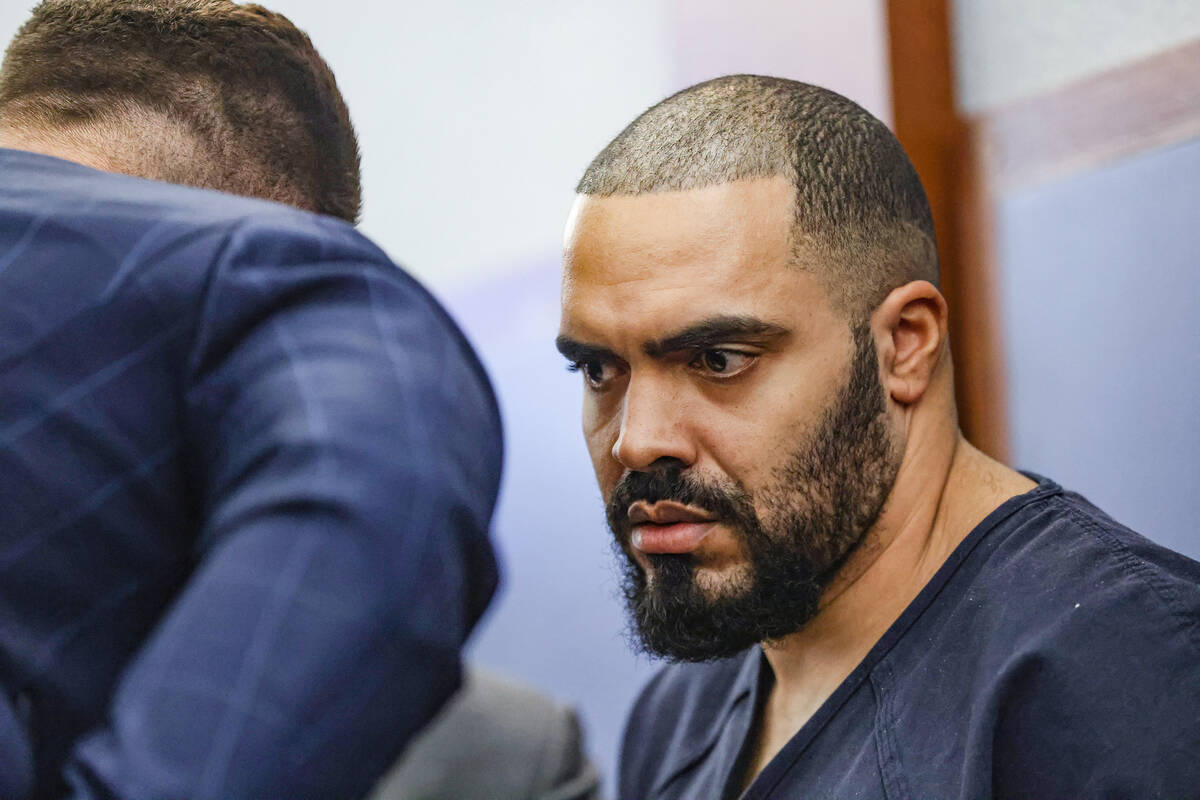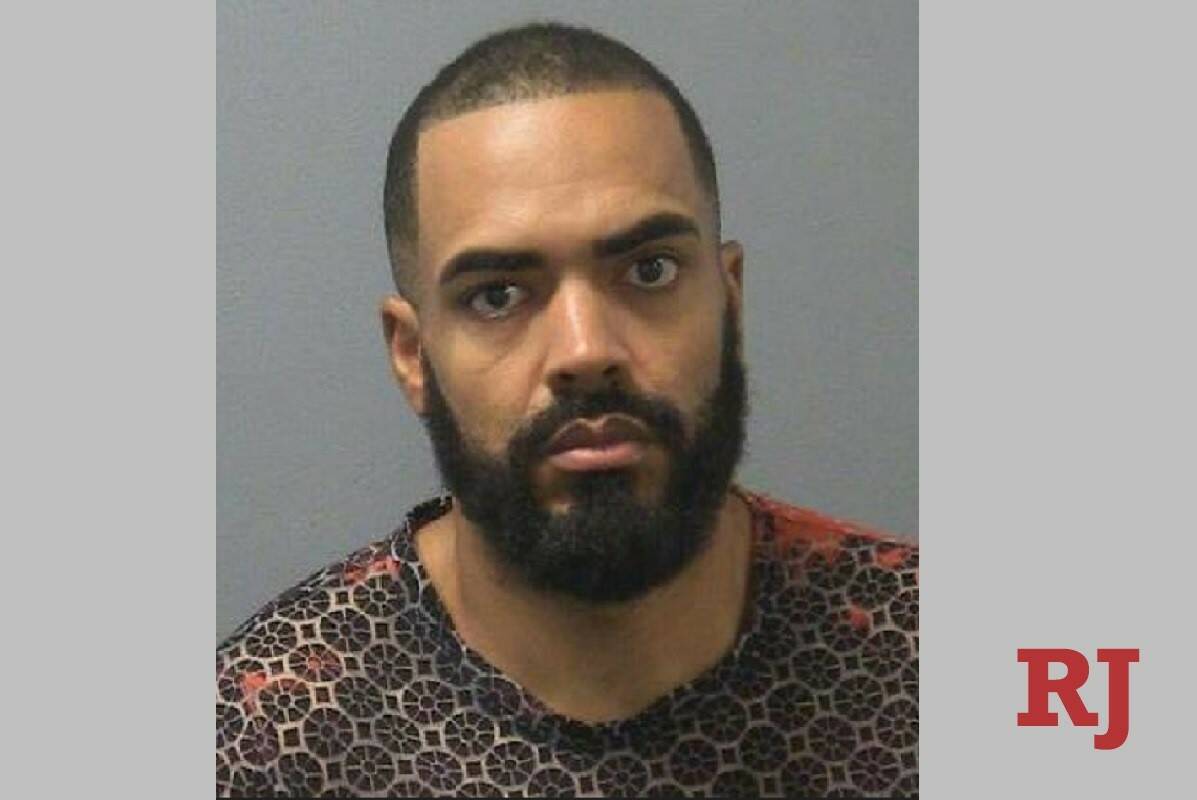 A Las Vegas man accused of attempting to stab his wife and kidnap her and their three children also allegedly attempted to hire a hitman off the internet while he was on house arrest, according to court documents.
Justin Carter, 35, was arrested in October after his wife called 911 from a moving car to notify the Mesquite Police Department that she was in danger. Carter was accused of attempting to stab the woman in Las Vegas and then kidnapping her and their three children and driving them to Mesquite.
On Wednesday, Carter pleaded guilty to first-degree kidnapping with a deadly weapon and attempted first-degree kidnapping. As part of the plea deal, prosecutors agreed to drop the charges he faced in state and federal court in connection with the online hitman solicitation plot.
While Carter was on house arrest, federal agents in California received information that someone had "solicited murder from a website offering hitman services," according to a federal criminal complaint filed last month. The user, later identified as Carter, then told the website administrators that he wanted a woman and her children, who had recently moved to California, "kidnapped with the option to kill the female still open."
After a "foreign law enforcement agency" notified federal agents in California, an agent reached out to Carter pretending to be a hitman. Authorities were able to identify Carter after he told the agent where to locate his wife, according to the federal complaint.
The user had sent about $29,000 in Bitcoin to the hitman website, according to the complaint, which charged Carter with a federal count of attempted kidnapping.
Clark County prosecutors had also charged Carter with felony counts of dissuading a witness from testifying and kidnapping charges in connection with the online hitman solicitation, court records show.
Deputy District Attorney Michael Allmon said the case was negotiated so that Carter agreed to spend 12 to 30 years in state prison.
"At the end of the day, he's being put away for a significant amount of time, and our hope is it keeps the victim safe," Allmon said following Wednesday's hearing.
Carter's defense attorney, Robert Draskovich, said it was in his client's "best interest" to agreed to the plea negotiation.
According to a transcript of a grand jury hearing, Carter had sent messages to the hitman website asking for a team of people to kidnap his family and take them to a "safe house location." He also attempted to solicit help to cut off his ankle monitor and smuggle himself, his wife and children out of the country, court records show.
Once the federal agent posing as a hitman began texting him, Carter asked the agent to locate his wife.
"How do I know you're not a cop?" he messaged the federal agent, according to grand jury transcripts.
"I receive orders from trusted partners I've worked with for years. They provide a hundred percent anonymity," the federal agent replied.
While conducting a search warrant at Carter's Las Vegas home, police located the phone matching the number provided to the hitman website and to the undercover agent. Police also found "go bags" full of children's clothing and supplies, along with nearly $1.2 million in cash, according to the federal complaint.
Carter is scheduled to appear for a sentencing hearing on June 28.
Contact Katelyn Newberg at knewberg@reviewjournal.com or 702-383-0240. Follow @k_newberg on Twitter.