Man pleads guilty to stealing mail at McCarran airport
November 10, 2016 - 2:41 pm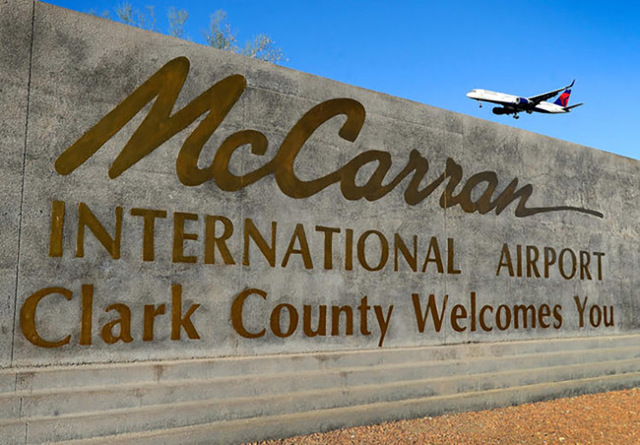 An employee was sentenced Thursday for stealing mail being loaded on airplanes at McCarran International Airport.
Las Vegas resident Martin Sagaga Lio Jr., 27, was sentenced to 30 months of probation Thursday for his guilty plea of stealing mail containing cash or gift cards, according to a Department of Justice media release.
"Mail theft is a serious crime. Protecting our mail system's integrity is important for business and social communication. We will continue to work with the U.S. Postal Inspection Service to ensure criminals are investigated and prosecuted to the fullest extent that the law allows," U.S. Attorney Daniel G. Bogden said.
According to court records, between Dec. 6, 2015, and Feb. 25, 2016, Lio was employed by Swissport, the contracted company authorized to handle mail being loaded on airplanes at McCarran.
Lio admitted that during that time he stole mail from gift card-sized envelopes, which he would conceal in his clothing and take to employee restrooms in the airport. Lio would discard the opened mail in the restroom trash cans. A total of 248 mail items that were stolen and thrown away were recovered from employee restroom trash cans.
Those who believe their mail may have been stolen may call the U.S. Postal Inspection Service at 1-877-876-2455 and press 3.
Contact Jessica Terrones at jterrones@reviewjournal.com or 702-383-0381. Follow @JessATerrones on Twitter.