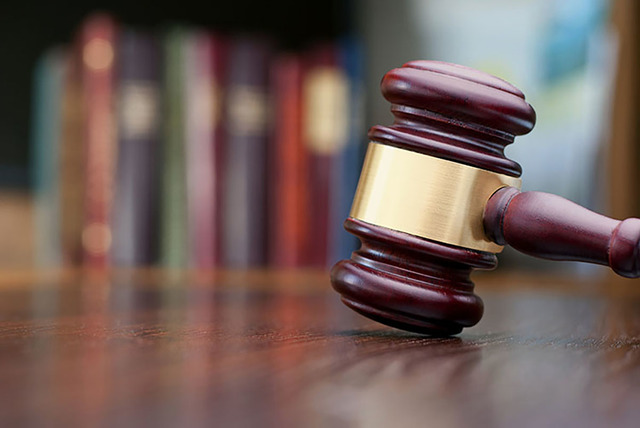 A California man must serve more than 12 years in federal prison for committing extortion and conspiring to burn down a Henderson business owned by his estranged common-law wife.
Joel Ausbie, 53, was convicted by a jury in July of one count of conspiracy to commit arson and one count of committing extortion by force or threat of injury. U.S. District Judge James Mahan sentenced Ausbie on Thursday to 151 months behind bars.
Prosecutors said Ausbie recruited and paid another man to fire a gun into the home of his estranged common-law wife's parents, then set fire to their Henderson business, Kettle Corn & Special Events LLC in Henderson. He believed his estranged wife owed him money, but he could not find her.
In October 2015, acting on Ausbie's orders, Joseph Strickland fired six shots from a revolver into the occupied home, then hurled vice grips into a window with a note attached demanding that Ausbie's estranged wife return the money to Ausbie, according to the Department of Justice. No one was reported hurt.
Ausbie and another co-defendant, Calvin Robinson, later sent a series of text messages to the parents threatening to kill the parents, prosecutors said. Strickland set fire to the Henderson business, and Ausbie asked Strickland to set fire to the parents' second store at Downtown Container Park, prosecutors said, but Ausbie was arrested before Strickland was paid for the second fire.
Robinson, 42, pleaded guilty and was sentenced to 108 months in prison. Strickland, 35, pleaded guilty and was sentenced to 30 months in prison.
Ausbie's lawyer, Richard Schonfeld, said he plans to appeal the conviction.
Contact David Ferrara at dferrara@reviewjournal.com or 702-380-1039. Follow @randompoker on Twitter.