Man sentenced in DUI crash that killed former Metro sergeant's son
Updated September 16, 2019 - 9:40 pm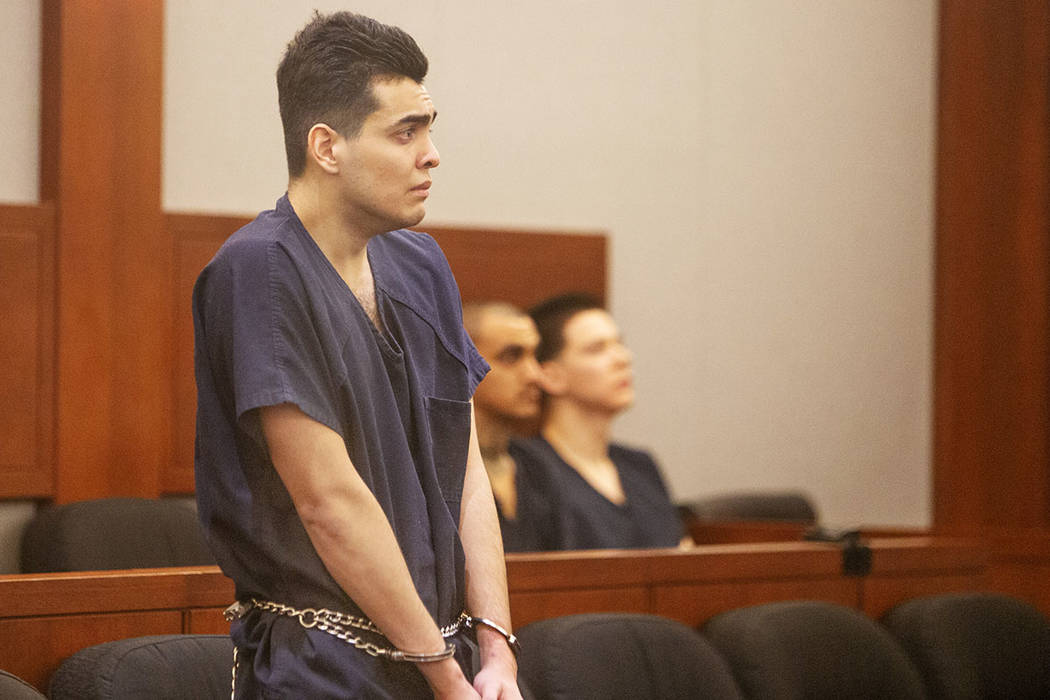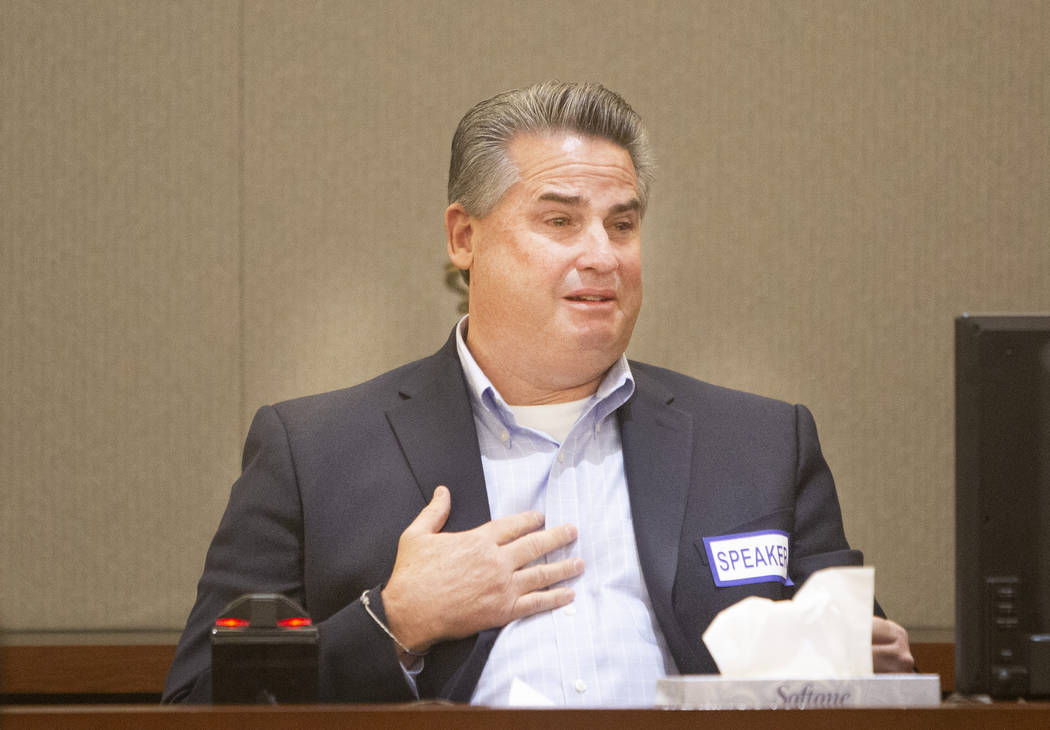 Every day, Steven Meriwether trims the patch of grass around his son's grave.
"That is the last physical action I'm capable of doing to continue helping my son," he said.
The retired Metropolitan Police Department sergeant was there at Palm Northwest Mortuary and Cemetery on Monday morning, he said, on what would have been Garrett Meriwether's 19th birthday, before heading to court with family and friends.
Hours later, 20-year-old Alexander Brewer was ordered to serve five to 20 years behind bars for a DUI crash that killed the 18-year-old earlier this year.
Police said Brewer's Lincoln MKX, traveling at roughly three times the 25 mph speed limit, slammed into the driver's side of Garrett Meriwether's Ford Fusion on Preakness Pass near Churchill Downs Drive in the west valley on May 22.
Brewer pleaded guilty in July to DUI involving death and felony reckless driving.
In a crowded courtroom, Steven Meriwether, who served 25 years with Metro, wished his late son a happy birthday.
"I'll certainly go back out there tonight," he said.
Garrett Meriwether, a 2018 graduate of Palo Verde High School who also had earned a real estate license, dreamed of running hotels since seventh grade, his father said, and remained focused on his goal while studying at UNLV's hospitality college, where he would have entered his second year this fall.
Debra Meriwether read letters from her two younger children, while clutching a photo of her oldest.
"I don't do normal things because it's hard for me to be out in the normal world," she said. "And I feel how tremendously difficult it is for me, and then I think about my children. If it's this hard for me, and I'm a grown-up, how are they feeling? But it's hard to be helpful to them when I feel like I need so much myself."
Brewer's attorney, Lisa Szyc, wrote in a court memo that he had "taken immediate responsibility," calling 911 from his car through an OnStar device, which captured the sound of Brewer being "distraught and concerned" for the victim.
His mother offered to post his bail, and he refused to let her, Szyc told District Judge Jacqueline Bluth, because he believed he deserved to remain behind bars.
The attorney said Brewer had planned to join the Air Force just days before the wreck.
"Now his life is taking a different direction because of poor choices he made, but he is and has accepted responsibility for those choices," Szyc wrote.
Brewer said he was remorseful and thought about the crash every day while awaiting his sentence.
"I want to make sure that everybody who looks at my case in the future learns that all it takes is one selfish act to not only ruin your own life but someone else's life as well," he said.
In handing down Brewer's sentence, the judge held back tears as she recalled a day when she was the same age as the defendant and learned that a friend of hers had been drunk behind the wheel of a vehicle that crashed and killed two other friends.
"I don't think you're a bad person," Bluth told Brewer. "I think you're a good person that made a really, really horrible decision. And it had horrific consequences."
Contact David Ferrara at dferrara@reviewjournal.com or 702-380-1039. Follow @randompoker on Twitter.