Man sentenced in Las Vegas for fatally stabbing his father
September 25, 2017 - 3:44 pm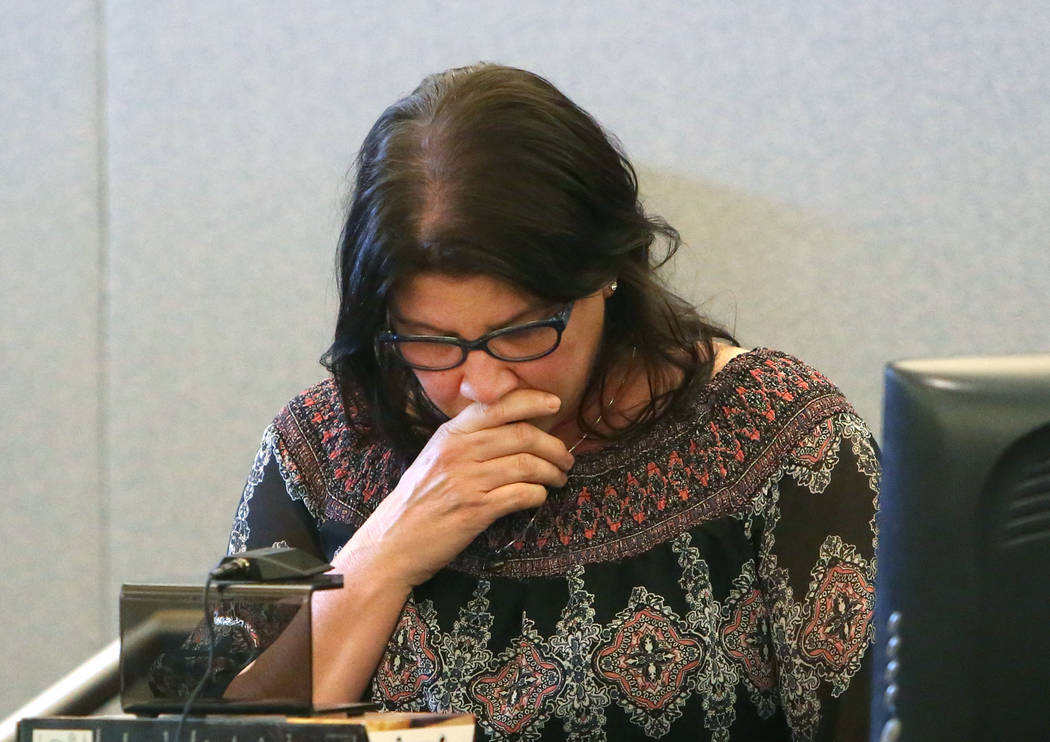 Mason Fritz held back tears early Thursday before a judge sentenced him to at least 10 years in prison for killing his father while under the influence of drugs.
"I am truly sorry from the bottom of my heart and soul," Fritz said, addressing his many relatives in the courtroom. "I hope and pray that one day you will all find it in your hearts to forgive me."
Fritz, now 21, was 19 when he was arrested in August 2015 after a fight with his father. A police report states he picked up a steak knife as his mother and 13-year-old sister hid in an upstairs bedroom and called police.
When the two heard the family truck drive away, they walked downstairs and found the father, David Fritz, bleeding from a fatal stab wound. The son had left but later was picked up by police.
"My father was a magnificent man. He loved my sister and I dearly, with all his heart. He was a wonderful husband to my mother," Fritz said in court Thursday. "I know my actions have caused you tremendous pain."
Earlier this year, Fritz pleaded guilty to second-degree murder. On Thursday, Chief Deputy District Attorney Jacqueline Bluth recommended a prison term of 10 to 25 years.
"The only reason that I would ever entertain this offer is because my key witnesses would have been his own mother and his sister, and I would not and I could not have done that to them — to put them through this," Bluth said. "They lost their father and their husband, and they're now losing their son and their brother for a portion of time."
During the hearing, the defendant's mother, Dawn Fritz, spoke through tears as she described her husband as a loving man and her son as an otherwise good man.
"While I know that Mason had great love and respect for his father, I also know that this incident and family tragedy would not have occurred but for the influence of drugs," she said.
About 20 family members wrote letters to District Judge Eric Johnson in support of the defendant.
"It would be incredibly easy for (your mother), for all of your family, to give up on you," Johnson said before imposing the sentence. "I really do hope you use this incident as an opportunity to be the person your father would be proud of."
Contact Rachel Crosby at rcrosby@reviewjournal.com or 702-380-8135. Follow @rachelacrosby on Twitter.