Man sentenced in Las Vegas to life term for killing ex-girlfriend
Updated August 7, 2018 - 5:43 pm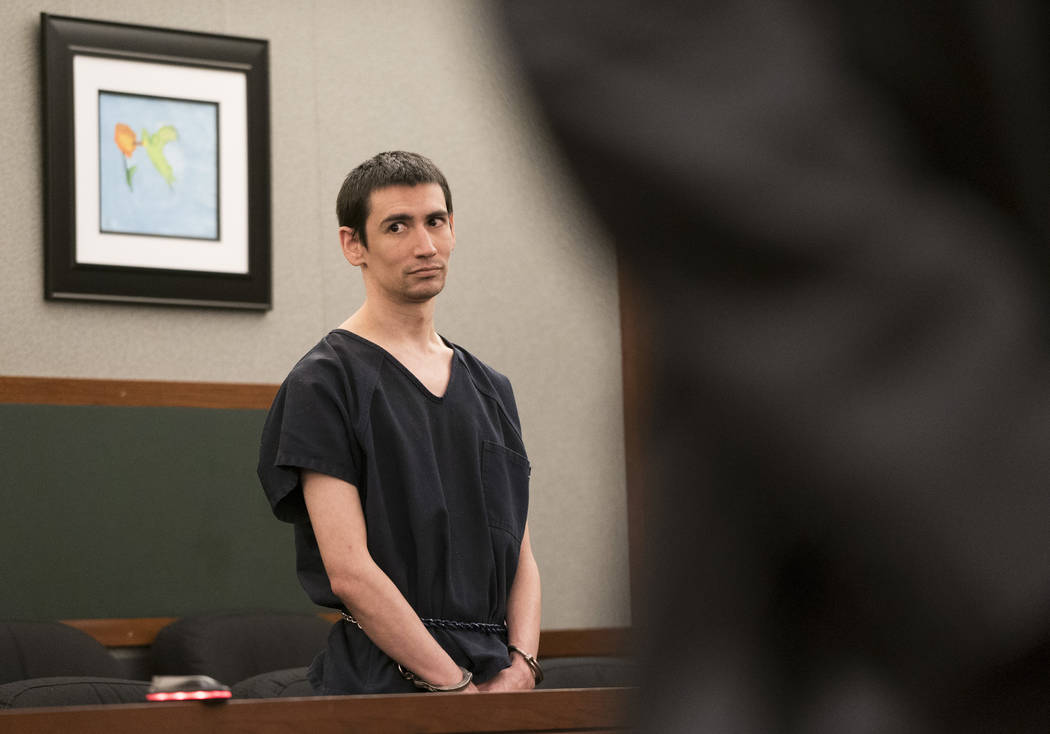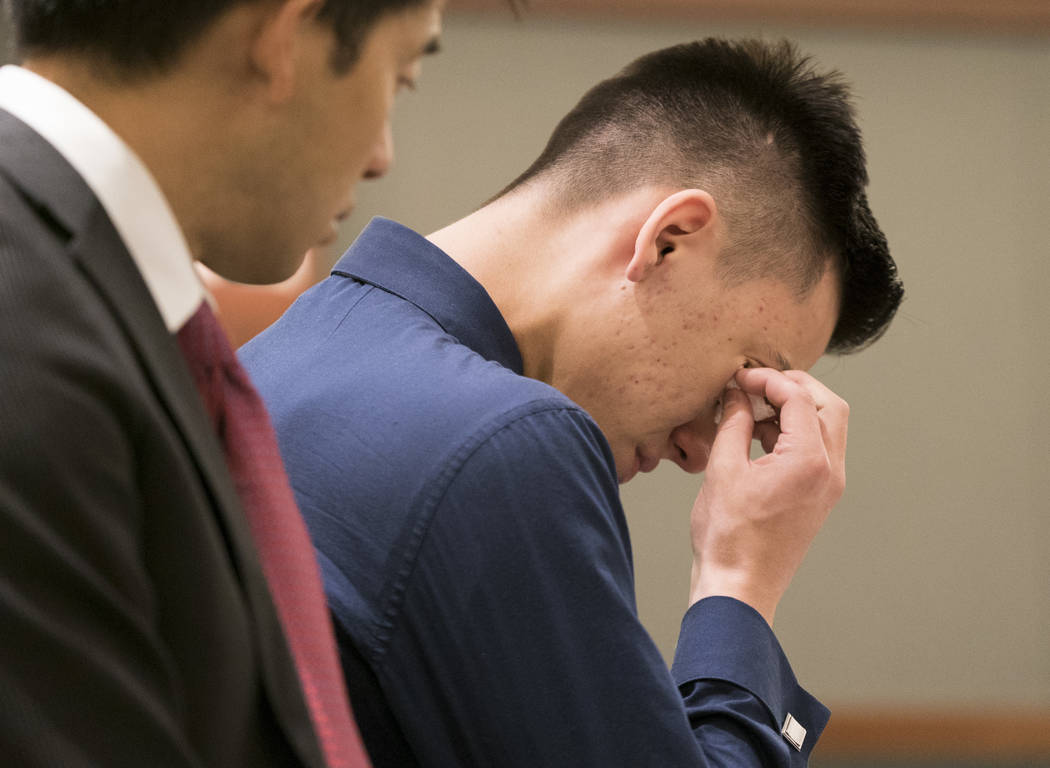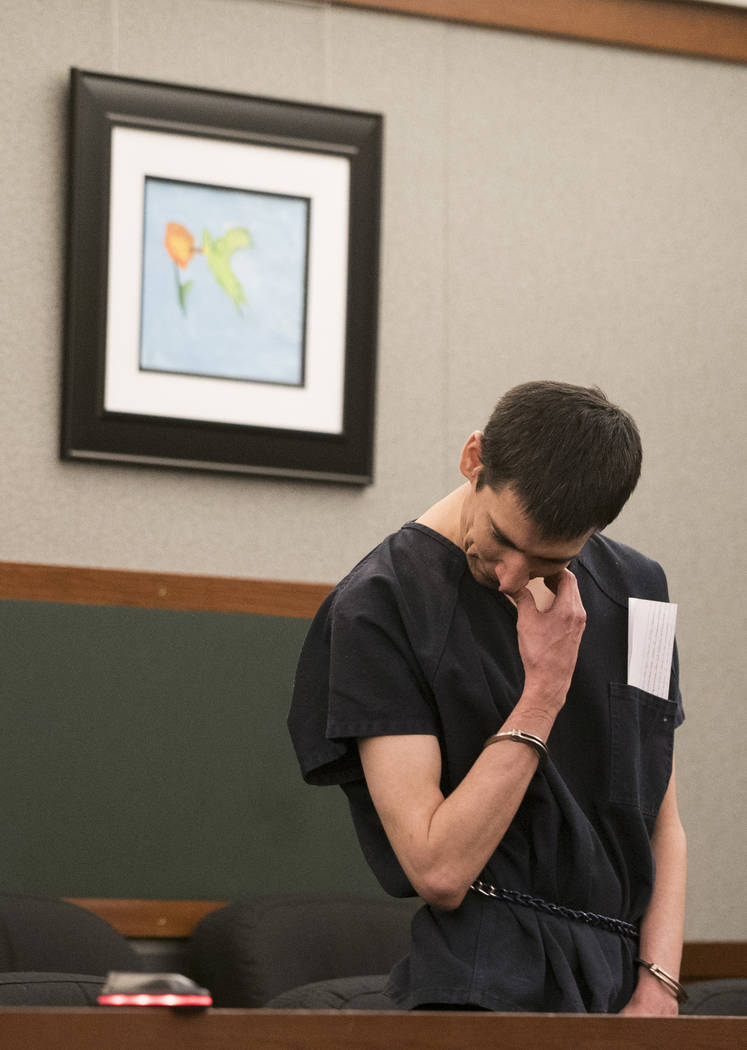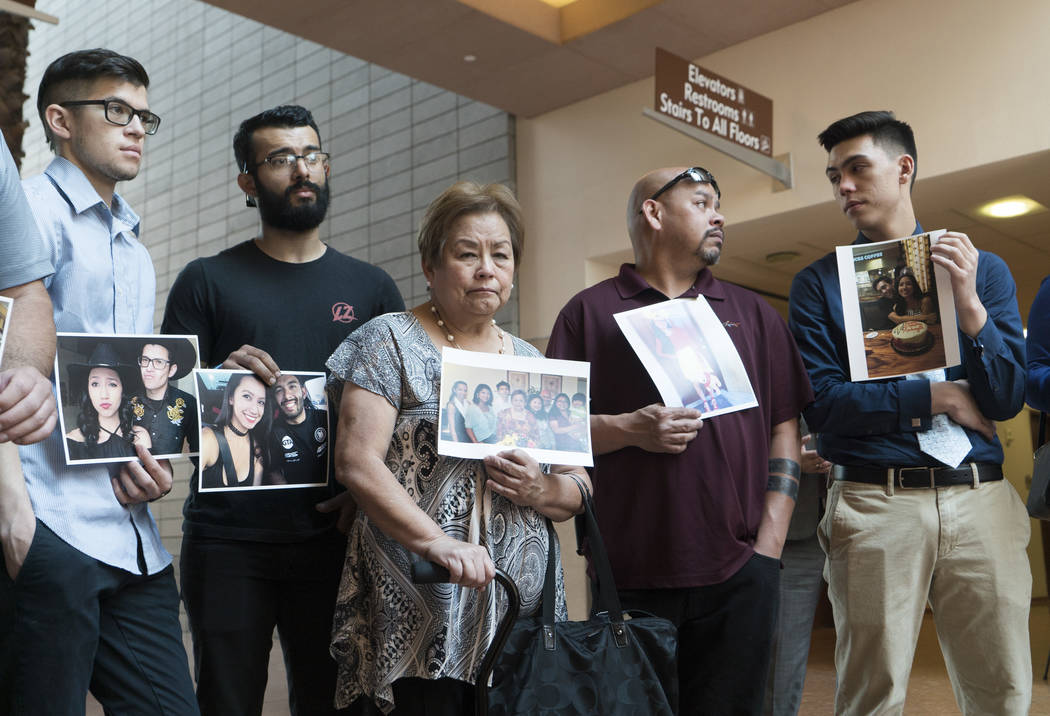 Lynn Pingol stood alongside family and friends Tuesday, holding 16 photos of her slain daughter, after a judge imposed a life sentence on the man who killed the 21-year-old woman.
Many of the images showed MaKayla Rhiner surrounded by those who loved her, capturing snapshots of what she cherished most in life.
"The love and support of everyone you see who's holding MaKayla's pictures is a true testament of what impact she had," Pingol said, four days after the one-year anniversary of Rhiner's death. "That's just MaKayla. That is truly just MaKayla."
Moments earlier, Pingol told District Judge Douglas Herndon that her daughter enjoyed dancing to country music, fashion, Paris, Winnie-the-Pooh, and sharing her mother's banana-chocolate-chip muffins with friends.
She planned to work in construction management, like her mother, and dreamed of retiring to a vast plot of land with "all the homeless dogs in the world" and her two puppies, Pixie and Marble.
On Pingol's left calf, she had a tattoo with the words "We'll always be together forever & ever" etched above an image of the Eiffel Tower, Winnie-the-Pooh in a cowboy hat and her daughter's name.
"I know she's in a better place," Pingol said. "I look at life, and I see that it's a different dimension from where she once was with us."
Rhiner's former boyfriend Brandon Hanson, 34, was convicted by a jury earlier this year of first-degree murder, burglary while in possession of a deadly weapon, robbery with use of a deadly weapon and two counts of breaking into vehicles. He will be eligible for parole after 34 years.
Hanson claimed that he was depressed over the couple's breakup.
Rhiner was found dead after having suffered multiple stab wounds to the chest and neck, along with head trauma, on Aug. 3, 2017, in her apartment complex on the 8000 block of West Russell Road, near Buffalo Drive.
She and Hanson had dated for about three months after meeting while attending classes at College of Southern Nevada, police said at the time. Their relationship ended two months before Rhiner was killed.
Hanson told police he had gone to Rhiner's home intending to discuss their relationship but "grew angry and stabbed her in the neck when she dismissed the ideology of their relationship," according to his arrest report.
Before being sentenced, he asked the judge for mercy and a chance at parole.
"I am truly sorry for my actions," he said. "I don't believe I'm a person who should be locked up forever. I'm a person who can be rehabilitated and released back to the real world."
Contact David Ferrara at dferrara@reviewjournal.com or 702-380-1039. Follow @randompoker on Twitter.
Related
Man convicted in slaying of 21-year-old Las Vegas woman
Las Vegas police arrest man suspected in ex-girlfriend's death
Man suspected in ex-girlfriend's killing was 'severely depressed'