Man sentenced to prison for 2016 deadly crash in Las Vegas
Updated December 2, 2018 - 6:55 pm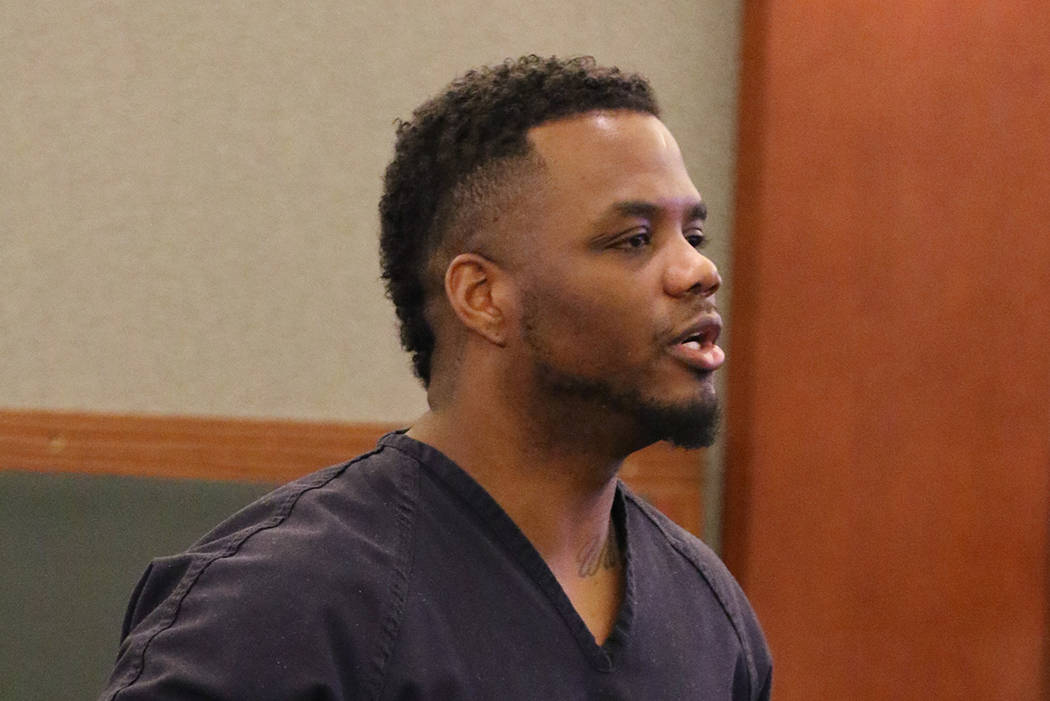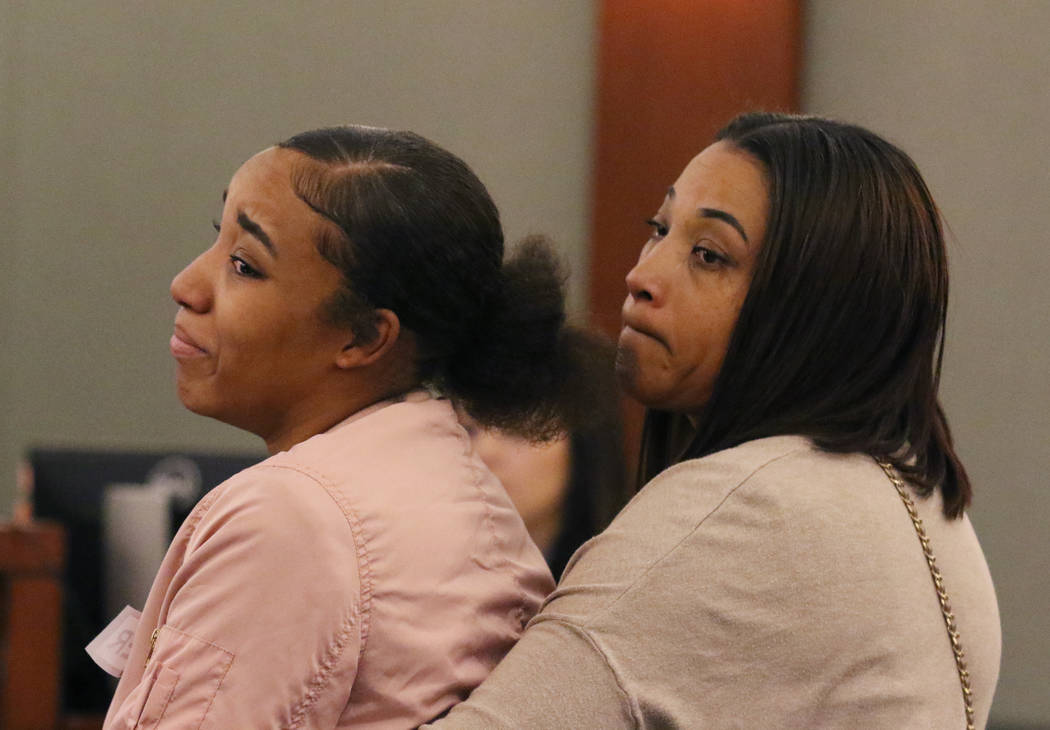 Just before her two sons were killed in a 2016 crash, Sharithea Everett was on the phone with them.
The oldest, Robert Roberts, 23, had called to ask for Everett's shoe size, the mother told District Judge Jerry Wiese on Thursday. It was the evening of Saturday, Nov. 12, about a week before her 42nd birthday.
Roberts was parked outside his apartment, waiting on his younger brother, Jermaine Asher, 22. As he began to drive, Asher took the phone. He only really got to say hello.
Just as they pulled into the road, Willie Worthams was barrelling toward them at 117 mph, court documents show. One of them shouted an expletive.
"That was the last word that I heard," Everett said at Worthams' sentencing hearing Thursday. "I don't know which one of my sons said it. But that was the last word."
At the scene that night, Everett arrived before police. One of the boys' neighbors had called her. When she walked up to the wreckage, her son's car was so mangled she didn't recognize it.
The speed limit on North Rainbow Boulevard near West Smoke Ranch Road, where Worthams plowed into Everett's sons, was 35 mph. Worthams was driving more than three times that just before the crash.
It happened about 8:10 p.m. Worthams told police he was coming from his brother's house, where he had taken four shots of cognac. Last month, he pleaded guilty to one count of reckless driving and one count of drunken driving resulting in death.
Prosecutor Aaron Nance on Thursday asked Wiese for 10 to 25 years in prison.
"You can commit a DUI death in a relatively — and sadly — routine way that happens," Nance said. "You're doing 45, the speed limit. You don't see a stoplight. You go through it, T-bone another car — it happens, OK?
"But this is extraordinary, judge. This is offensive. This is heinous."
Worthams, who sometimes nodded in agreement as Nance spoke, kept his comments brief "out of respect for the family." He took responsibility for the crash.
"I should not have been going that fast," he said. "Point blank. Period."
Defense attorney Kenneth Long argued that Roberts had marijuana in his system and failed to turn his headlights on, making it harder for Worthams to see Roberts' vehicle.
He reminded Wiese that Worthams had no criminal history. At the time of the crash, he was working full time as a bank manager. His fiancee was pregnant, and his son was born while he was behind bars. He's never held him.
"This was a youthful mistake of a man behind the wheel of an extremely powerful sports car," Long said.
He asked for three years in prison.
Along with Roberts' and Asher's mother, four of the young men's relatives addressed the judge Thursday.
One was Shirley Taylor, their grandmother.
"I give it to God," she said. "But you have caused so much devastation."
"The worst part," she added through tears, "is the quiet."
None of Worthams' family spoke, but several of his relatives were present, including his mother.
When Wiese handed down a sentence of six to 19 years in prison, she clambered to get out of the courtroom, repeating, "Oh my God, oh my God, oh my God."
The judge said it was difficult to balance justice and mercy.
"I hope that you've learned a lesson," he said to Worthams, "and this is never going to happen again."
"No doubt about it, sir," Worthams replied.
Contact Rachel Crosby at rcrosby@reviewjournal.com or 702-477-3801. Follow @rachelacrosby on Twitter.