Man sentenced to prison for Labor Day 2021 killings
Updated March 10, 2023 - 1:09 pm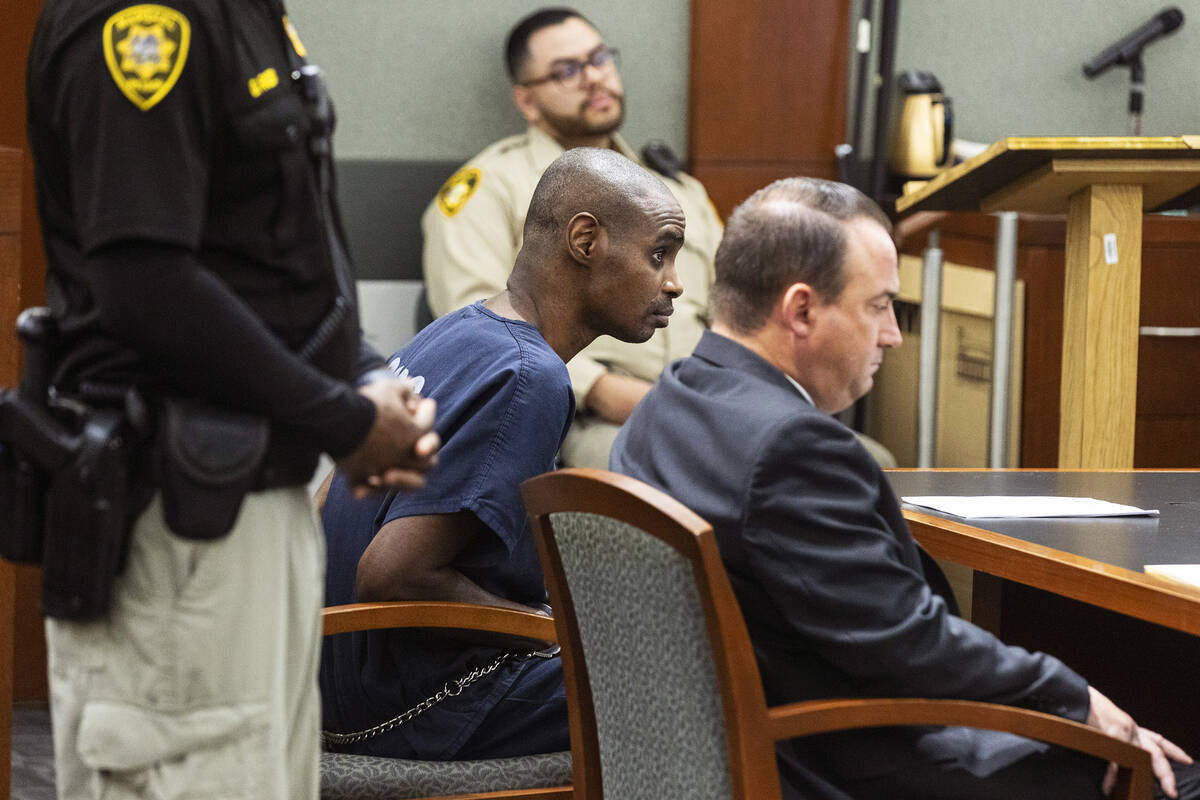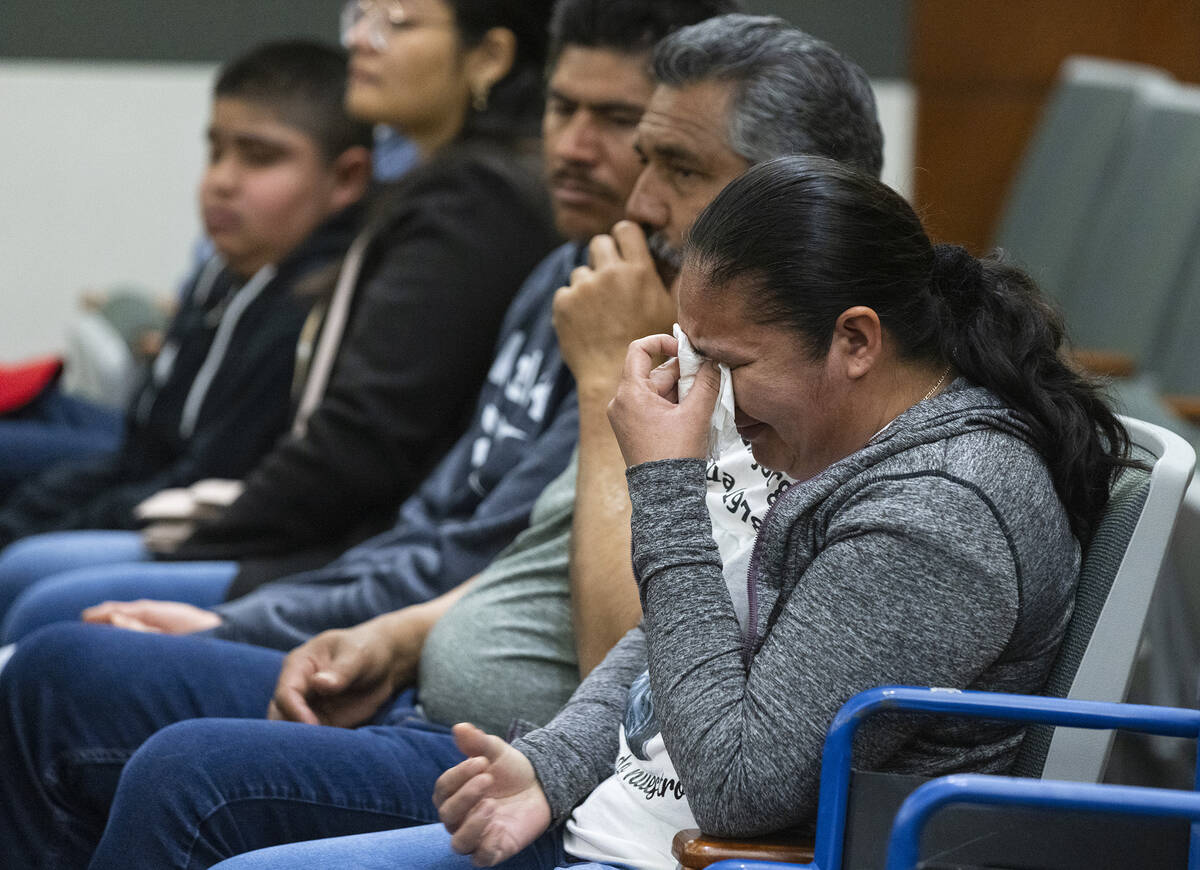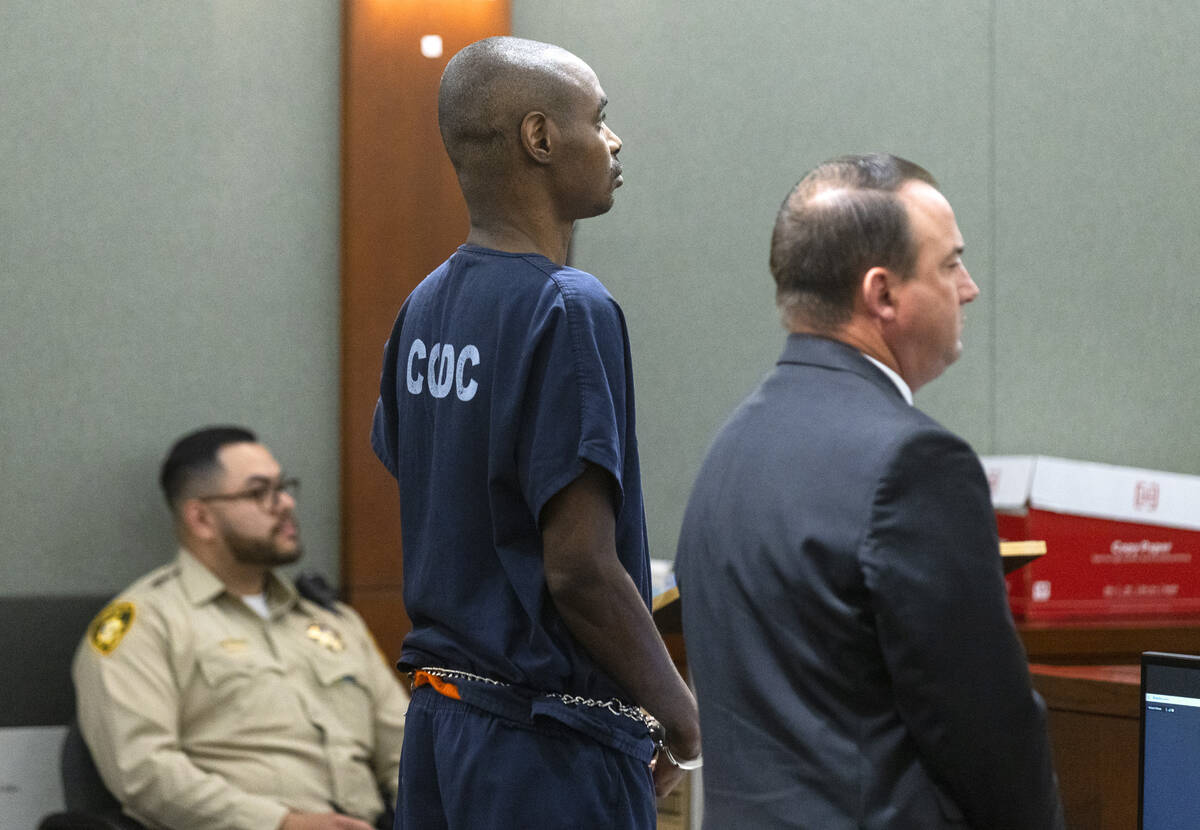 A Las Vegas judge ordered three sentences of life in prison without the possibility of parole on Friday for a 37-year-old man who killed three people in a spree of shootings on Labor Day in 2021.
Tristan Tidwell pleaded guilty but mentally ill in January to three counts of murder with a deadly weapon. On Sept. 6, 2021, he shot and killed three men within a span of two hours near Cheyenne Avenue and Civic Center Drive in North Las Vegas, police said.
The three men killed were Jorge Godoy-Lua, 43, who died of gunshot wounds to the back, Oliver Hillman, 53, who died of a gunshot wound to the neck and Michael Myers, 27, who died of a gunshot wound to the back shoulder area, according to the Clark County coroner's office.
About a dozen of Godoy-Lua's family members filled the courtroom on Friday, wearing shirts with the man's picture. His son, Jorge Godoy Manzo, said his father was always happy and loved helping people, and that his death was unfair.
"I know right now he's smiling in heaven, and that he would never wish anything bad upon anybody," Godoy Manzo said after the hearing. "But I will never forgive the person that committed the crime against my father."
When police detained Tidwell the night of the killings, he told officers that he was homeless and believed the men he shot were also homeless, according to his arrest report. He told police he had to "put down" the men.
After police asked if he felt the shootings were justified, Tidwell told police, "Oh no. It's wrong. It's against the law. But it had to be done."
Those who knew the men said at least two of the victims were not homeless, but were simply going for a walk in the area.
Godoy-Lua immigrated from Mexico to work toward a better life for his family, his niece previously told the Review-Journal. Shortly after his killing, a neighbor said that Godoy-Lua loved going on walks and took pride in his job working in roofing.
Myers was killed minutes from his home, shortly after leaving to get snacks for his four children, his wife, Desiree Robinson, previously told the Review-Journal. She described her husband as a hardworking man who loved cats and music.
Ryan Bashor, Tidwell's public defender, said that although the case was tragic, he and prosecutors agreed that the death penalty was not appropriate.
"I believe this is a good resolution — he's clearly mentally ill," Bashor said after the hearing.
District Judge Tierra Jones said that she understood the plea deal reached by prosecutors and Tidwell's attorney, and that she believes it's in "the best interest of the community."
"I'm going to invoke the sentence that the parties agreed to, but that's not going to stop the hurt that's going on with the family," she said. "And I just hope that in time, those wounds will heal for you guys."
Contact Katelyn Newberg at knewberg@reviewjournal.com or 702-383-0240. Follow @k_newberg on Twitter.