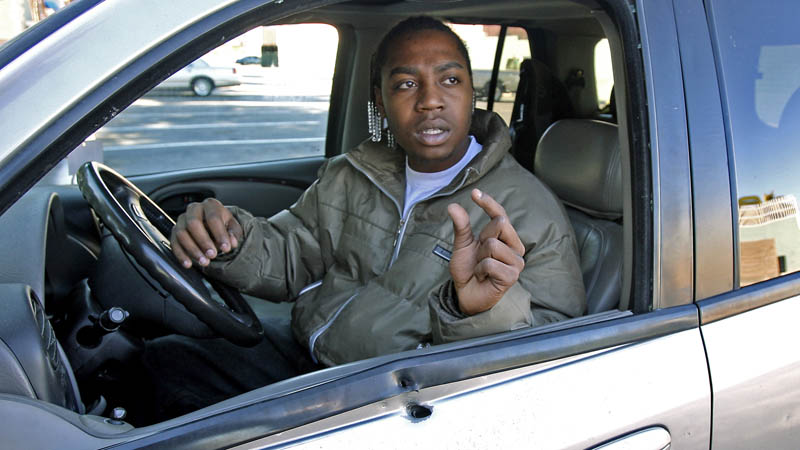 A bullet fired from a Las Vegas police officer's handgun Jan. 12 glanced off the driver's side window of Leonard Greer car and burrowed nearly straight down into the driver's door of the Oldsmobile Bravada sport utility vehicle.
The 22-year-old was unscathed, if shaken, by the close call.
Greer apparently did nothing wrong and was not arrested. He was given a ticket for obstructing a police officer.