Man who killed girl in 1997 at Nevada casino wants chance at parole
Updated May 31, 2018 - 9:58 pm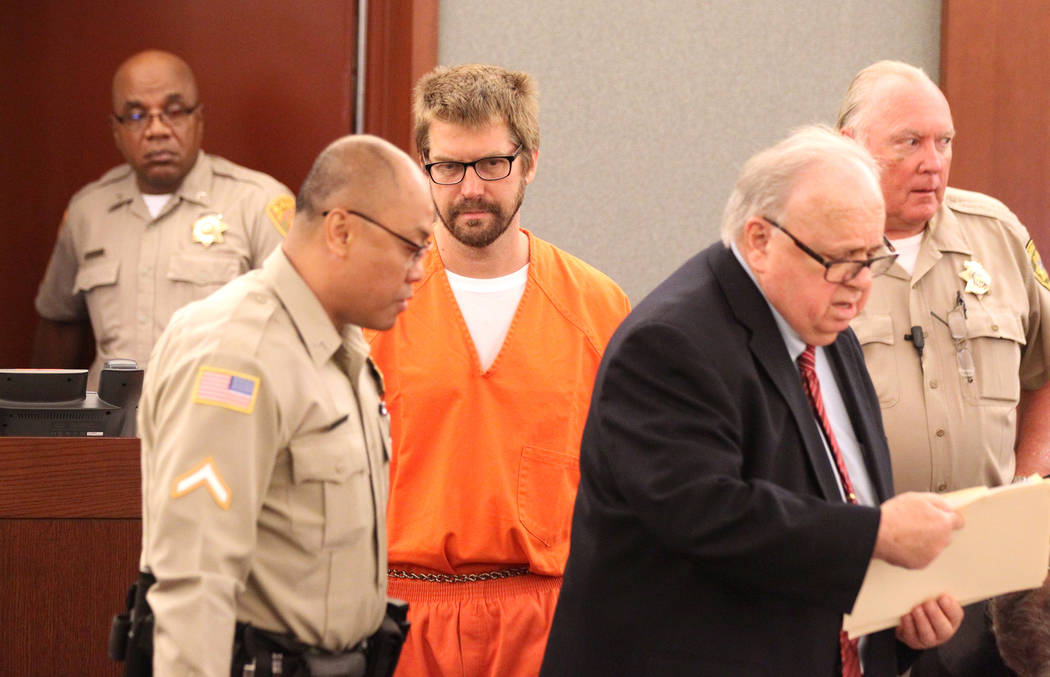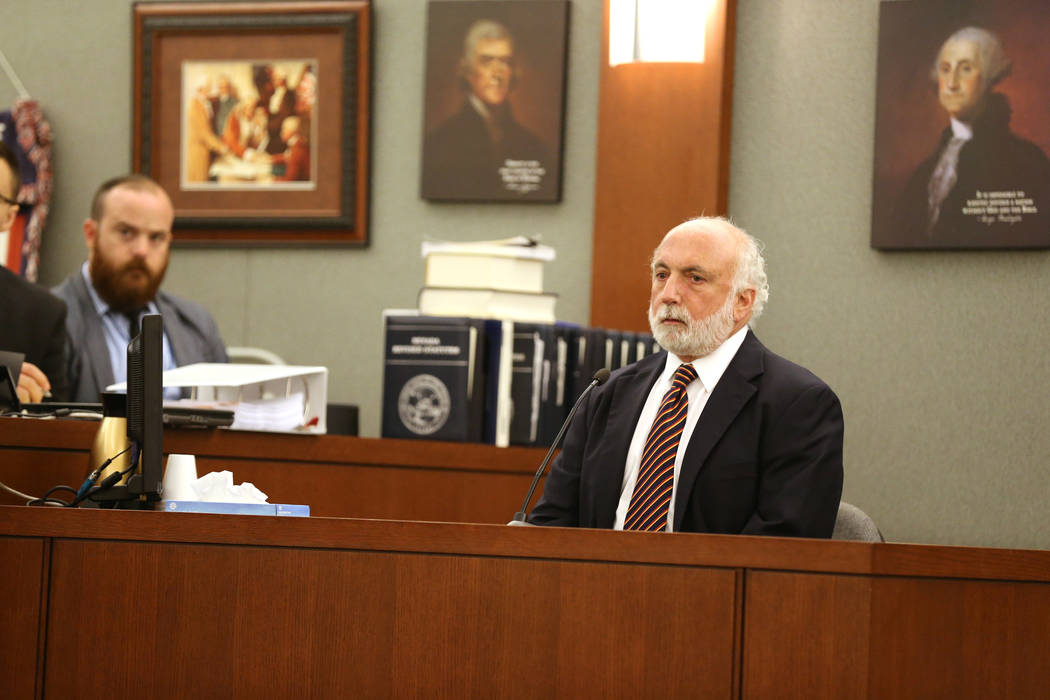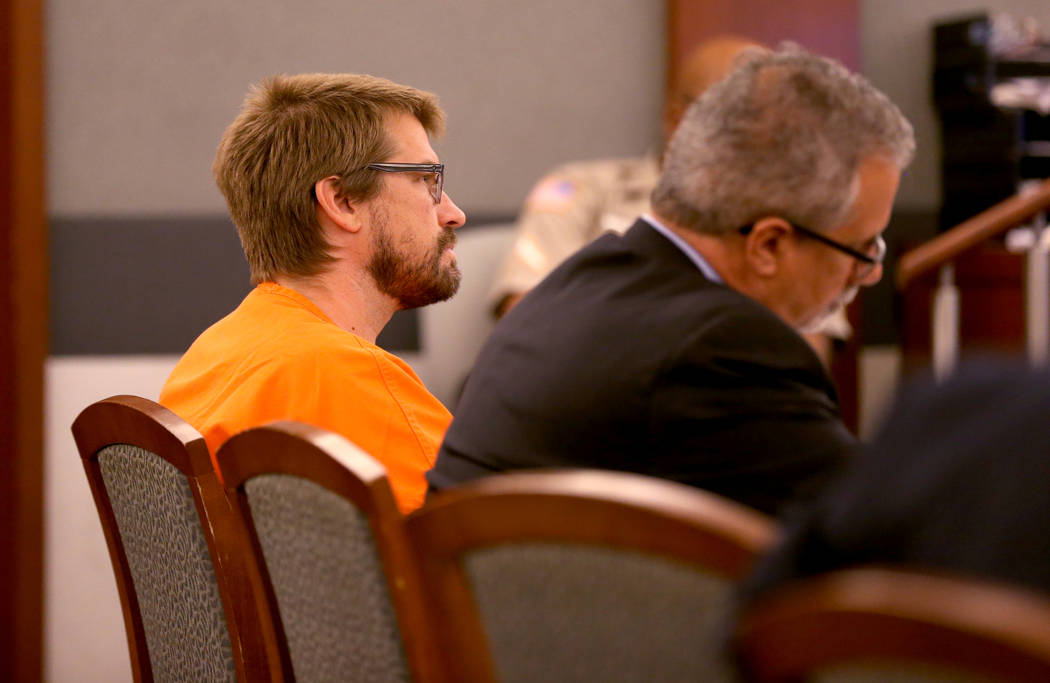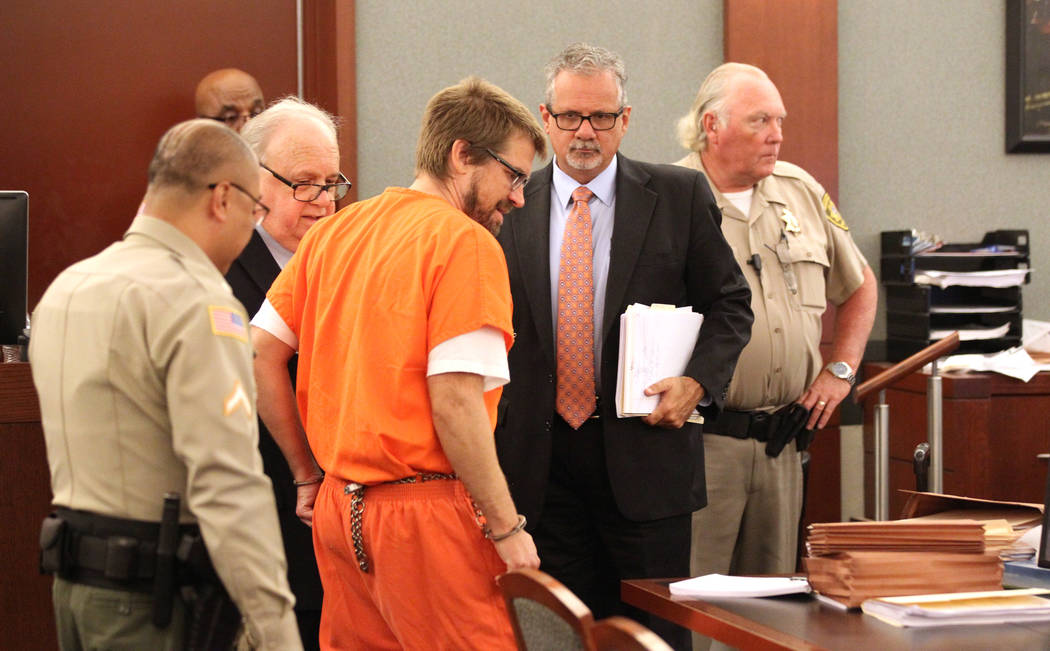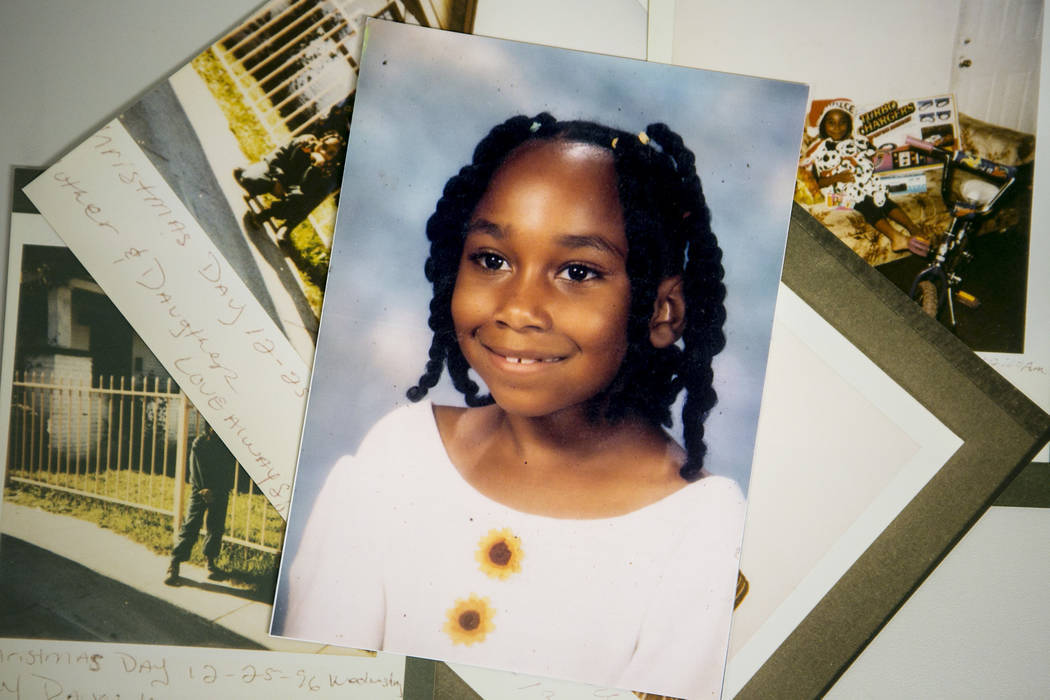 A man who sexually assaulted and killed a 7-year-old girl more than two decades ago was back in a Las Vegas courtroom Thursday.
Attorneys for Jeremy Strohmeyer, who is serving a life prison term for the crimes he committed in a Primm casino restroom, want a judge to grant the man a new sentencing hearing, which could lead to the possibility of parole.
According to testimony from a nationally recognized psychologist, studies have found that even those in "late adolescence" — ages18-20 — do not have the emotional and intellectual maturity of adults. Strohmeyer was 18 years and 7 months old when the crimes occurred.
Two years ago the U.S. Supreme Court ruled that juveniles who received life sentences for killing a single person should have a chance at parole.
"The same characteristics that have been used to describe 16- and 17-year-olds in Supreme Court cases would also describe people who are 18 years and months old," said Laurence Steinberg, a Temple University professor who specializes in adolescent psychological development. "Young people are more impetuous and impulsive than adults, so they're more likely to make decisions without thinking about them or thinking about future consequences."
Defense lawyers Tom Pitaro and Ozzie Fumo said courts across the country are considering the mental capacity of adolescent defendants.
Strohmeyer pleaded guilty in 1998 to murder, kidnapping and sexual assault. In exchange, prosecutors agreed not to seek the death penalty, and he was sentenced to life in prison without the possibility of parole. For almost two decades, Strohmeyer has argued his lawyers at the time pressured him into taking the deal.
When he strangled young Sherrice Iverson and snapped her neck on May 25, 1997, Strohmeyer was a high school senior, adopted at birth by a well-off California family, according to authorities.
Steinberg told District Judge Doug Smith that personalities stabilize when people are in their 20s.
The psychologist did not analyze Strohmeyer, and in response to a question from Chief Deputy District Attorney Marc DiGiacomo, he acknowledged he did not know the level of Strohmeyer's maturity at the time of the killing.
DiGiacomo pointed out that some 18-year-olds have greater intellectual capacity than others.
"It's very specific to the individual?" the prosecutor asked.
"Yes," Steinberg replied.
Pitaro asked whether psychologists could test teenagers and foretell intellectual or emotional maturity at a later age.
"It cannot be done," Steinberg said. "There have been dozens of studies done that have looked at individuals who committed serious crimes when they were teenagers and have followed them into adulthood and have tried to predict whether they would turn out to be chronic adult criminals, and they're not able to predict."
Prosecutors said they would seek the death penalty if Strohmeyer were granted a new sentencing hearing.
Another landmark U.S. Supreme Court decision in 2005 held that capital punishment for anyone younger than 18 is unconstitutional.
Pitaro called an age limitation on who is eligible for the most severe criminal punishment "arbitrary" and added, "It contradicts the science."
Fumo suggested that age should not be a factor.
"Maybe it shouldn't be an age, but it should be a brain development issue," he said.
Smith could make a ruling on Strohmeyer's request for a new sentencing hearing within three months.
Contact David Ferrara at dferrara@reviewjournal.com or 702-380-1039. Follow @randompoker on Twitter.
Related
7-year-old girl's murder at Nevada casino still haunts 20 years later
In Strohmeyer case, 'bad Samaritan' David Cash led to new law
Resorts official says industry improved vigilance in keeping children off casino floors