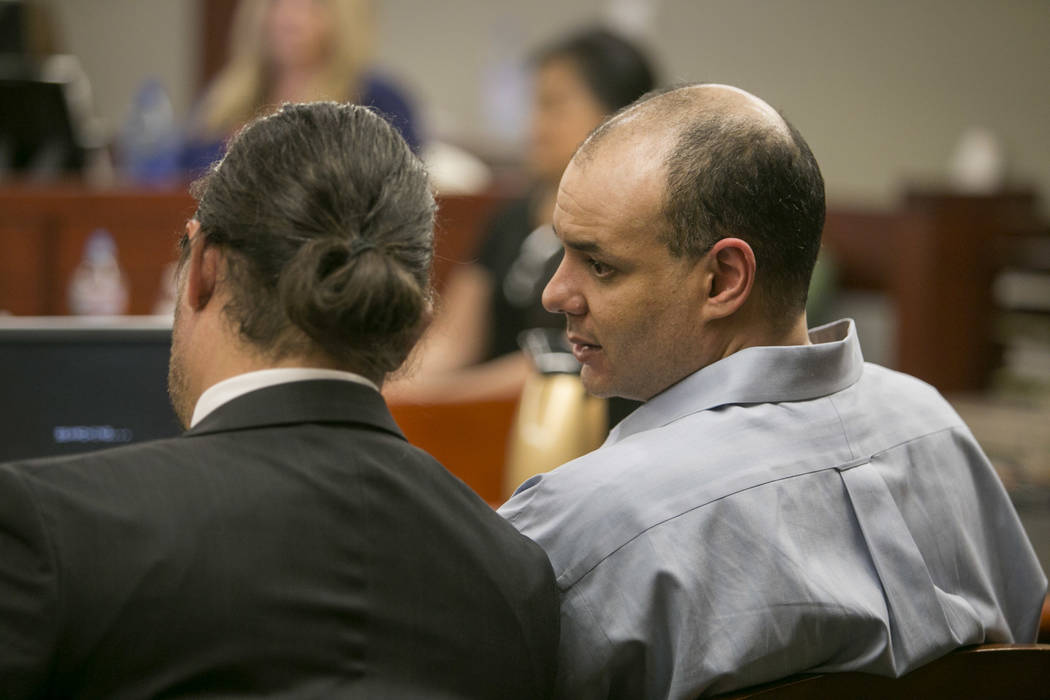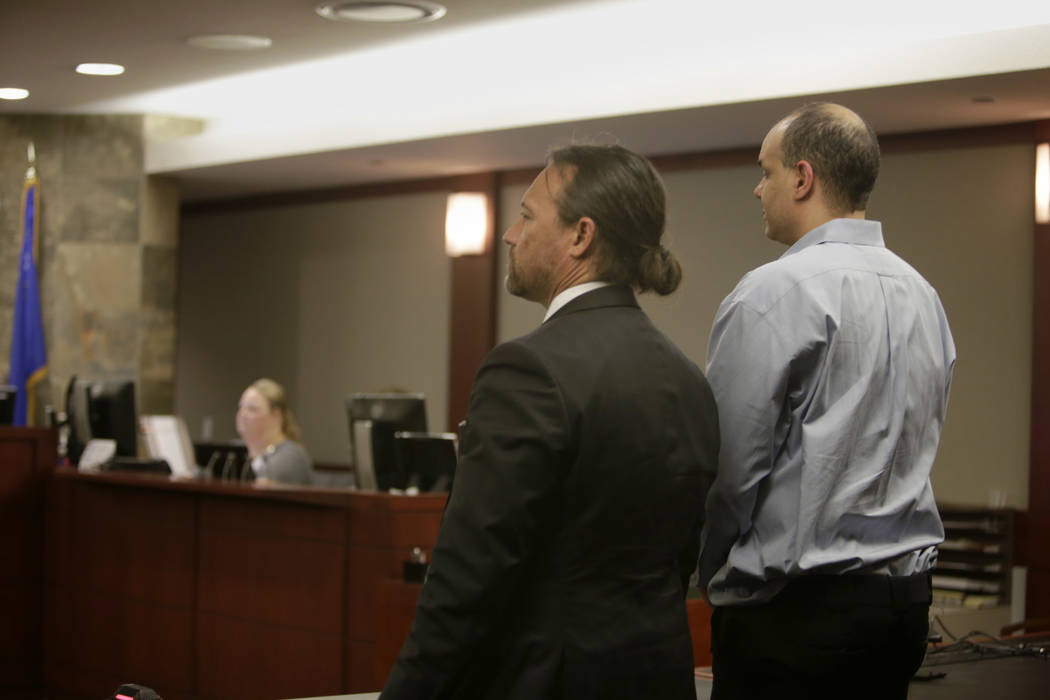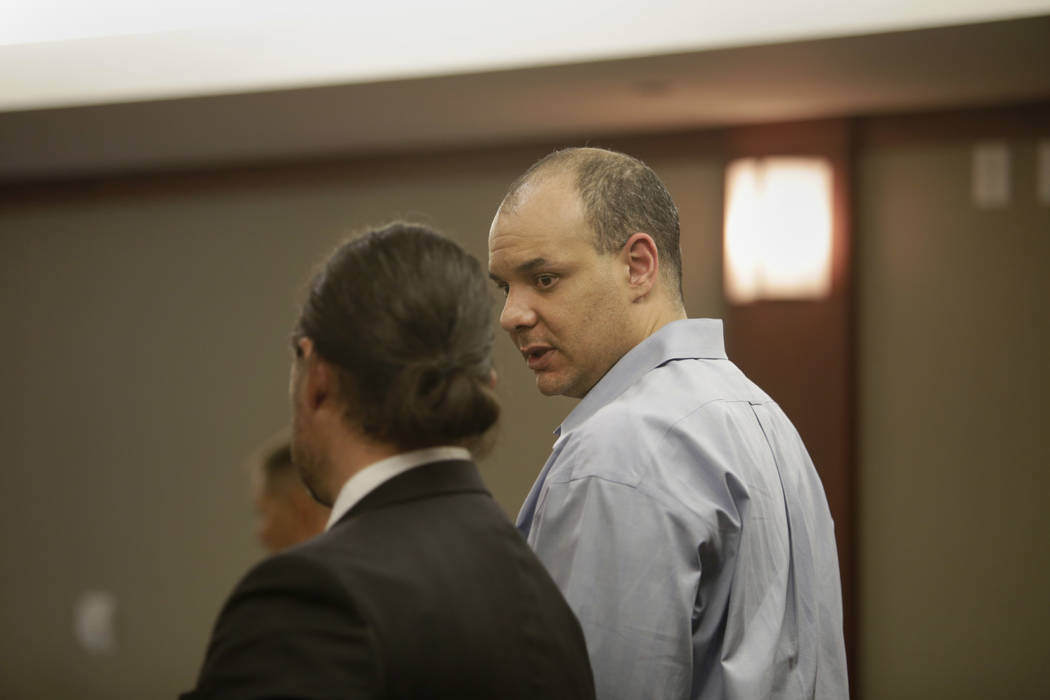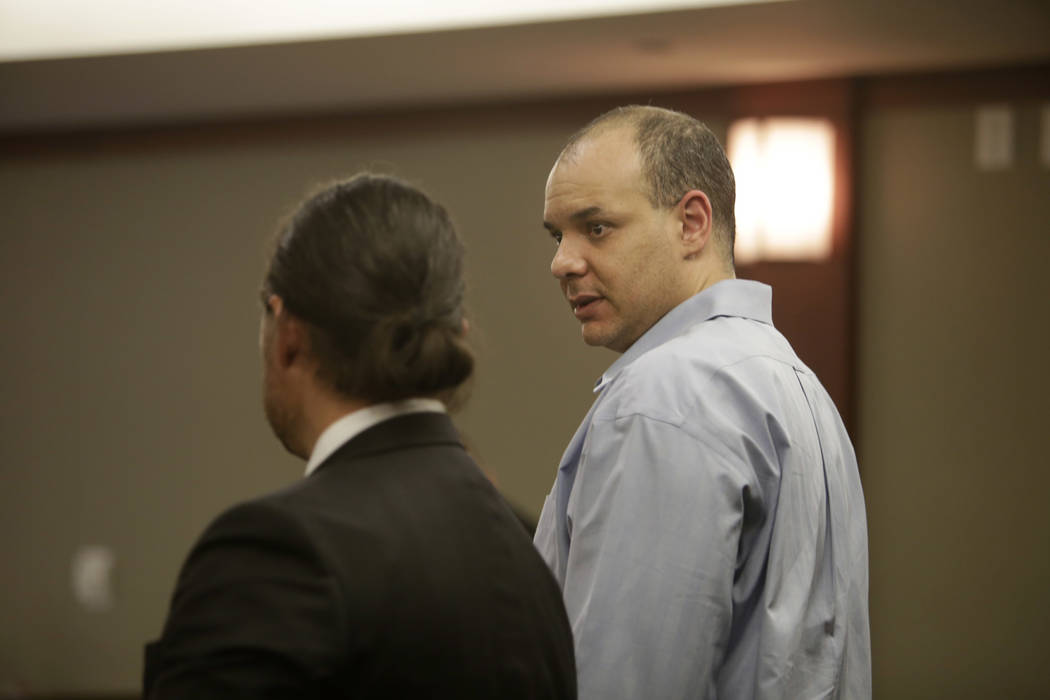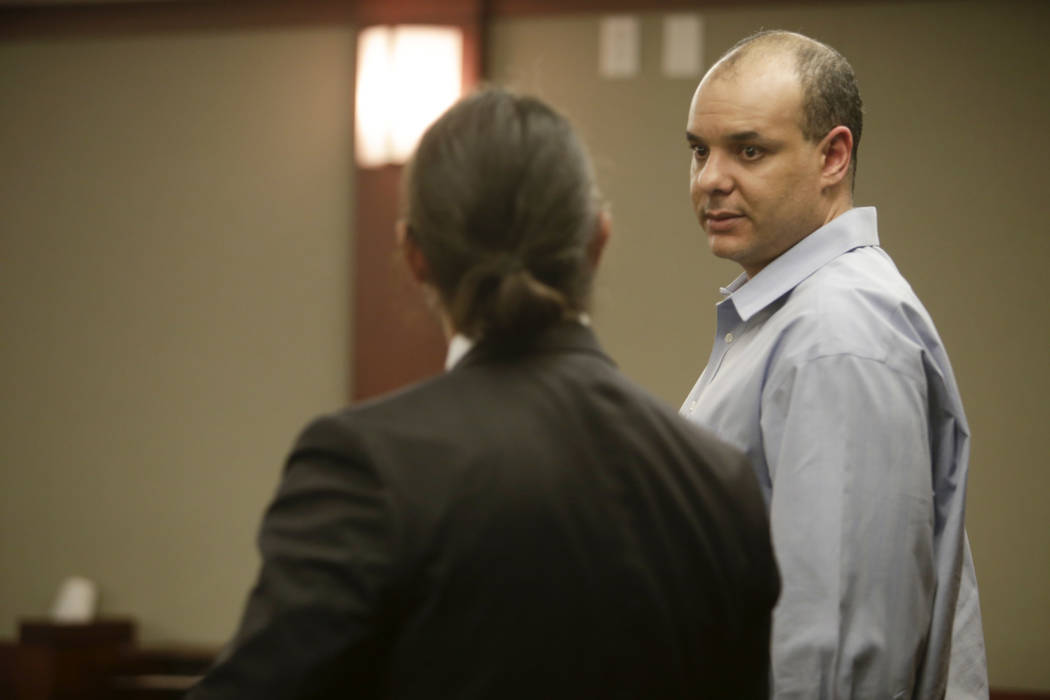 A Las Vegas man was convicted Thursday of attempted murder for shooting a Metro police officer in the chest.
A jury of seven men and five women took less than two hours to find 39-year-old Teag Fox guilty of attempted murder with use of a deadly weapon, battery with use of a deadly weapon resulting in substantial bodily harm and discharging a firearm into a structure.
Fox lowered his head slightly as a clerk announced the verdict.
Metropolitan Police Department Officer Gregory Sedminik was shot after he responded to a domestic disturbance call on Las Vegas Boulevard South in December 2015.
At trial, defense attorney Michael Sanft argued that Fox acted in self defense and the officer fired first.
Prosecutors denied that and said Fox was the initial aggressor.
"He was out to do one thing and one thing only," Chief Deputy District Attorney John Giordani said. "He was out to kill a cop."
Fellow prosecutor Erika Mendoza added: "This is absolutely not a case of self defense."
Sanft told jurors the officer and Fox exchanged gunfire, and detectives who investigated the incident "described the shooting in a way to justify Officer Sedminik's involvement."
Sedminik, 52 at the time and a 20-year veteran of the force, suffered a bruised lung and broken ribs and returned to the force last year.
After the shooting, Fox slipped past a perimeter that included Nevada Highway Patrol officers, SWAT, K-9 detectives, Clark County Fire and the FBI, Metro said at the time. He was arrested hours later in a Southern Highlands neighborhood.
"This is a good cop, who is out doing what he's supposed to be doing, investigating an unrelated crime, and this man came up to him and put his life at risk, and that's how it unfolded," Giordani told reporters after the verdict was read. "Cops don't get enough credit in day-to-day life. And the jury saw through what the defendant was trying to say."
Contact David Ferrara at dferrara@reviewjournal.com or 702-380-1039. Follow @randompoker on Twitter.