Metro: Illegal drug delivery ring shut down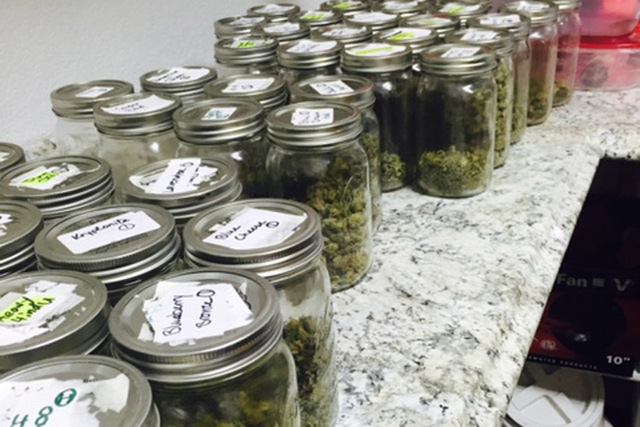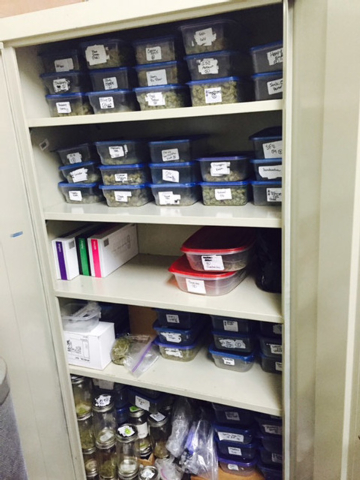 The owner of an illegal marijuana dispensary was arrested Wednesday following a months-long investigation, Las Vegas police said.
Lt. Laz Chavez, of Metro's narcotics unit, said that Christopher McDermott was arrested after detectives served a search warrant at the business, 1901 S. Highland Ave., near West Wyoming Avenue and South Industrial Road. Police said McDermott, in his late 30s, is the owner of the Super Budz dispensary.
The dispensary owner faces charges in connection with multiple felonies, including drug trafficking and possession, Chavez said. Police also found a few dozen firearms while executing a second search warrant at his northwest valley home near West Grand Teton Drive and North Tenaya Way.
Super Budz is listed on several websites as a medical dispensary providing home deliveries. Lt. Chavez said undercover officers had been ordering marijuana from the dispensary over the past several months, and none of the undercover officers have medical marijuana prescription cards.
"We aren't targeting patients. This man doesn't even have a medical license," he said. "This business is totally illegal."
Chavez described the investigation as a cat-and-mouse game, saying every time police got a search warrant, the dispensary moved to a different location.
Six delivery drivers were also detained in connection with the illegal pot business. Chavez said that they all had significant amounts of drugs on them, which included edibles and other marijuana products. While the owner of the business was the main target of the investigation, the district attorney's office may choose to charge the delivery drivers as well.
Medical marijuana patients should be wary of dispensaries offering to deliver, Chavez said. Even at state-licensed operations, a patient will have to go in and show identification, except maybe for those who are very ill, Chavez said.
Chavez said he hopes the number of illegal dispensaries will go down once legitimate operations open, but for now, they are not uncommon.
"That's just one of a few others we're investigating now," he said.
Contact Wesley Juhl at wjuhl@reviewjournal.com and 702-383-0391. Find him on Twitter: @WesJuhl.