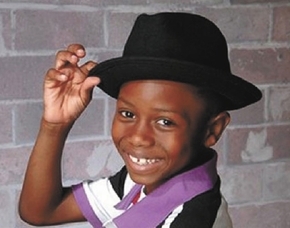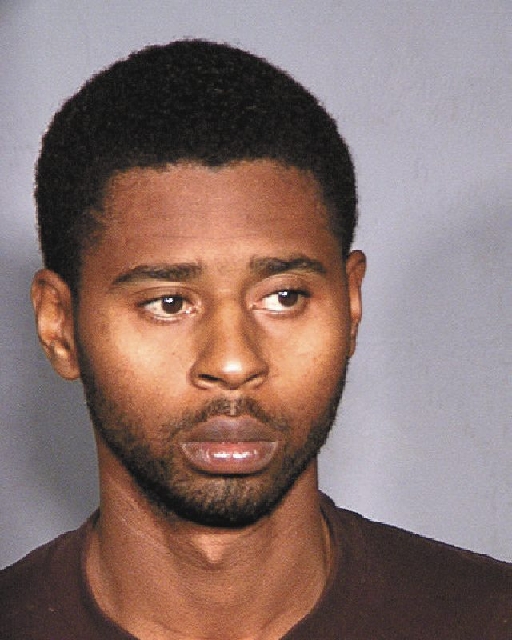 It would have taken a miracle to save 7-year-old Roderick "RJ" Arrington when he was taken to University Medical Center Nov. 29, according to medical testimony during a preliminary hearing in his mother and stepfather's murder case.
The boy's brain was swollen and his body riddled with bruises, including arms, abdomen, back, legs, thighs and buttocks, where he had open wounds, according to testimony before Las Vegas Justice of the Peace Ann Zimmerman on Friday.
After the hearing, Zimmerman ordered Dina Palmer, 27, and her husband, Markiece Palmer, 34, to stand trial on murder and child abuse charges for the death of her 7-year-old son .
An arraignment hearing was set for March 12 in District Court.
The hearing included testimony from family friend and pastor Kenneth Hollingsworth, who recalled a phone call Nov. 29 from a panicked Markiece Palmer.
"I can't wake him up," Hollingsworth said the stepfather told him. The pastor told Palmer to call 911. Palmer said he couldn't because "I whooped him last night."
Palmer told the pastor he had whipped RJ with a cord the night before. Hollingsworth told Palmer he needed to call 911 to save the child.
A couple of hours later, Hollingsworth learned RJ was in an ambulance.
Las Vegas police abuse and neglect specialists Rebecca Baltz and Candice Barker interviewed the Palmers after RJ was taken to UMC.
In a videotaped interview with Baltz in a quiet room at the hospital the day RJ died, Markiece Palmer is seen re-enacting the previous night's beating using a doll.
In the video, he said when he would spank RJ, he would have him bend over with his hands on the floor and beat him across the buttocks "sometimes with hands, sometimes with a belt and sometimes with a wood paddle."
When Baltz asked him about the previous night, he said, "He had his hands on the wall. I'd stand behind him. That's how I discipline him. … When I'm spanking him, he's squirming and then he falls. … And then he ran up on me like a football tackle," he said, showing how he started shaking him for several seconds.
Markiece Palmer said he grabbed RJ's arm when he ran toward him. He shook him, and said, "RJ. What's a matter with you? You don't fight your daddy."
Then, according to testimony from Barker, who interviewed Dina Palmer twice the same day, once at the hospital and once at the police station, Dina Palmer saw RJ scramble down the stairs and heard him bump into the kitchen table.
The Palmers, each wearing jail clothes and bound with shackles around their ankles and wrists, sat with blank stares during the video. Dina Palmer held her head down, and Markiece Palmer looked straight ahead.
Earlier, Barker testified that Dina Palmer spanked RJ on other occasions, sometimes with a belt, a shoe or a paint brush.
On the night of his last beating, after Markiece Palmer whipped him, she whipped him with a belt "because she's tired of his lying," Barker said, adding that Dina Palmer also used a shoe.
Barker testified Dina Palmer told her she was trying "to raise RJ so he wouldn't become a problem for society."
The mother checked on her son once during the night. "The next time she tried to wake him up at 6:30 in the morning and he's unconscious," Barker said.
"She stopped beating him when she got tired," Barker reported.
According to the medical examiner's autopsy, there were 53 wounds and marks on RJ's body, including some welts that matched the shape of a belt buckle.
"There are consequences when you lie," Markiece Palmer said in the video.
"What happens when he's 12 or 15? Then I have a situation that's out of control."
RJ was found unresponsive in his bed the next morning. His stepfather called the family pastor before calling an ambulance, the police report said.
Earlier on Nov. 28, Roundy Elementary school officials suspected RJ was being abused after he said he had difficulty sitting down because of "spankings."
The Palmers told investigators they beat RJ the night before with a paddle and whipped him for lying about reading a Bible chapter, according to a police report.
School officials called Child Protective Services with their concerns, but social workers never responded, and the boy was sent home.
An employee of Child Protective Services was fired in January after a review of the case by Clark County officials.
RJ's father, Roderick Devon Arrington Sr., last month filed a lawsuit against state and county agencies in his son's death.
The Palmers remained at the Clark County Detention without bail.