Mother locked up daughter while going to work, church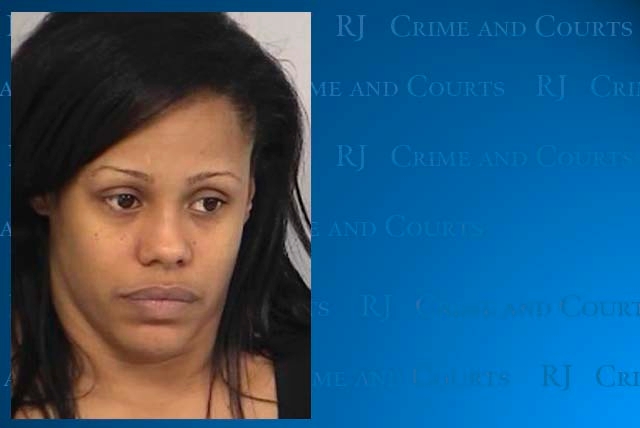 A 36-year-old woman went to work and church after repeatedly locking her 4-year-old daughter in an apartment bedroom without food or water, according to a North Las Vegas police report obtained Monday.
Laketha Moore was booked March 19 into the Las Vegas jail on 31 counts of child abuse, one for each day police suspect she left her daughter unsupervised in a garbage-filled room that reeked of urine.
When police questioned Moore, she told them she was a single mother without a baby sitter. She left her daughter alone in the bedroom for more than 10 hours a day, four days a week while she was working, the report said. She also left her daughter unsupervised for more than four hours on Sundays while she went to church.
Moore told police she initially left her daughter alone to roam the apartment. But she decided to shackle her to a bed because her child had "ransacked" her home, the report said.
The girl used a plastic bin to go to the bathroom while alone, the report said.
"Moore confirmed that she tied the robe tie around (her daughter's) ankle and secured it to the bed," the report said. "She confirmed that she told (her daughter) to urinate in a plastic bin."
Moore also admitted to police she would "black out" and repeatedly strike her child with a belt.
The girl had ligature marks around her ankles, her neck and a large bruise on her chest. The report said she also had a bump on her head and a bruise on her forehead.
Moore said she would not leave food for her daughter because she wouldn't eat it anyway. Police estimated the girl was left without food for 11 to 12 hours a day while Moore was at work, the report said.
After Moore's arrest, her bail was set at $620,000, police said.
Moore's daughter was placed into custody of Clark County Family Services.
The report said that a co-manager from the Loma Vista Apartments in the 1200 block of West Cheyenne Avenue, near Martin Luther King Boulevard, entered Moore's apartment March 18 because she was late on rent.
The co-manager noticed there was a tie securing a closed bedroom door and a closed bathroom door to each other. She thought it was strange but left the apartment because it still might be occupied, the report said.
When nobody heard back from Moore the next day, complex personnel again entered the apartment and found Moore's daughter inside a bedroom.
Contact reporter Antonio Planas at aplanas@reviewjournal.com or 702-383-4638.