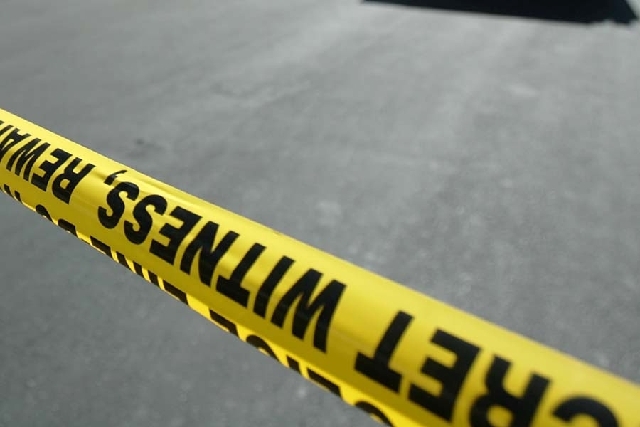 A 20-year-old motorcyclist died Thursday when he was thrown from his bike and hit a light pole, Henderson police said.
The crash happened about 11:20 a.m. while the cyclist was heading east on Windmill Parkway approaching Arroyo Grande Boulevard, according to police. The motorcycle left the roadway, struck the median.
The motorcyclist was taken to Sunrise Hospital where he died from his injuries, police said. He was wearing a helmet.
His identity was not immediately available.
The man was the registered owner of the bike, police said, but he did not have a motorcycle driver's license.
Speed appeared to be a factor in the crash, police said. Investigators don't think drugs and alcohol were involved. Investigators kept the roadway closed about three hours as they retraced the scene.
Police say the man's death was the second traffic-related fatality in Henderson this year.
Contact reporter Adam Kealoha Causey at acausey@reviewjournal.com or 702-383-0361.