Muay Thai fighter threatened violence before he was slain, grand jury hears
Updated March 17, 2023 - 9:35 am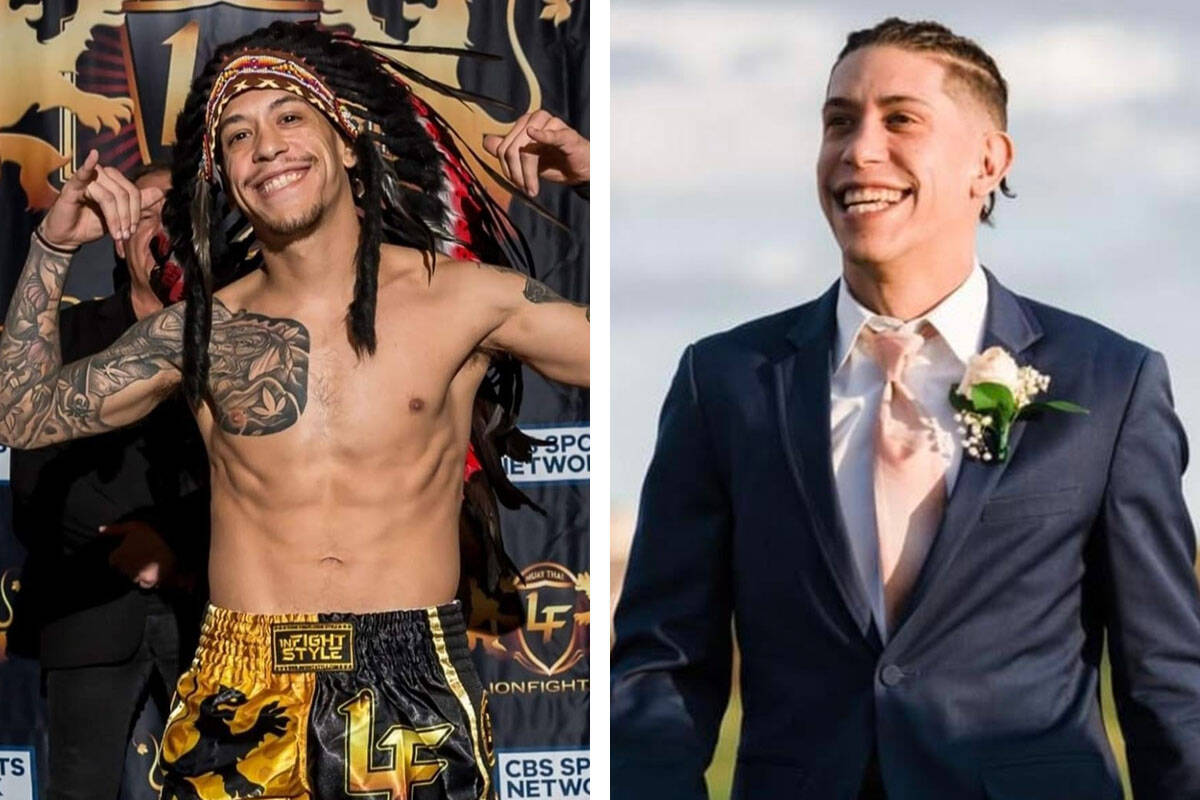 A Muay Thai fighter and coach who was killed in North Las Vegas had been drinking, had a gun on him and had threatened to shoot up the house of a woman he had been trying to convince to come home with him before he was slain, a grand jury heard.
Anthony Castrejon, 31, died at University Medical Center on Feb. 6, three days after he was hit twice in the head with a metal pole in North Las Vegas, allegedly by a man who lived with the woman at the house Castrejon allegedly had threatened to shoot.
A Clark County grand jury on March 7 returned an indictment against Miguel Rosas-Gonzalez, 19, who was described as the woman's "love interest," and his brother Jose Rosas-Gonzalez, 23, of one count each of murder with use of a deadly weapon and robbery with use of a deadly weapon.
Transcripts of the proceeding offered new insight into the killing of Castrejon, who was well-loved by his family and the community of fighters and athletes who train at Las Vegas' One Kick's Gym. Castrejon had trained at the gym since the early 2000s.
"Anthony had a lot of people that loved him," Navia Gonzalez said the day after Castrejon died. Gonzalez, along with husband Alex Gonzalez, took Castrejon into their home after the deaths of both of his parents.
According to prosecutors, the Rosas-Gonzalez brothers followed the bus that Castrejon and the woman were on to North Las Vegas, and that's when Miguel Rosas-Gonzalez attacked Castrejon.
North Las Vegas Police detective David Wells told the grand jury that he responded to 2500 East Owens Avenue, at Civic Center Drive, for a report of a battery with a deadly weapon after Castrejon had been struck with a weapon at 7:45 p.m. on Feb. 3 and taken to University Medical Center in critical condition.
Investigators interviewed the woman who had been with Castrejon that evening when he was killed. Wells said the woman and Castrejon had taken an Regional Transportation Commission bus from Flamingo Road and Eastern Avenue in Las Vegas to just north of Owens Avenue in North Las Vegas, where Eastern becomes Civic Center Drive.
Threat to shoot up house
Wells said that Castrejon had wanted the woman to go home with him, but that she did not want to. The woman told police that Castrejon had been drinking and that he was upset that she didn't want to go home with him.
When Deputy District Attorney James Puccinelli asked Wells if Castrejon had touched the woman in any way while they were on the bus, he said he "tugged" on her.
"The way she described it was they were friends, they were talking but not dating," Wells said.
The woman also said that Castrejon had a gun in a holster on him and that he was making threats. She could see the gun.
"Yes, when she said she wanted to go home and not with him he stated that he would, and I can't quote exactly, but essentially would shoot up the house," Wells said.
Asked if the woman had another "love interest," Wells said that Miguel Rosas-Gonzalez, one of the two accused, had been living with the woman at the house, which is in Las Vegas.
Wells also said Castrejon, who had been given Miguel Rosas-Gonzalez's phone number by the woman, called him and threatened him.
Wells said Miguel Rosas-Gonzalez went to a tire shop where his brother Jose works, at Eastern and Stewart. Miguel got notification from the woman that she and Castrejon were on the bus passing the tire shop. That's when Miguel and Jose got into a truck driven by Jose and followed the bus, Wells said, according to the transcripts.
After the attack, Miguel also took Castrejon's gun from him, Wells said.
'Scared for the woman'
In an interview with police, Miguel Rosas-Gonzalez said that at no point did Castrejon say anything to him just before Castrejon was struck in the back of the head, and that Castrejon didn't see Miguel Rosas-Gonzalez coming, Wells recounted.
Asked why Miguel attacked Anthony, Miguel said, "He was scared for (the woman)," Wells said.
Contact Brett Clarkson at bclarkson@reviewjournal.com. Follow @BrettClarkson_ on Twitter.