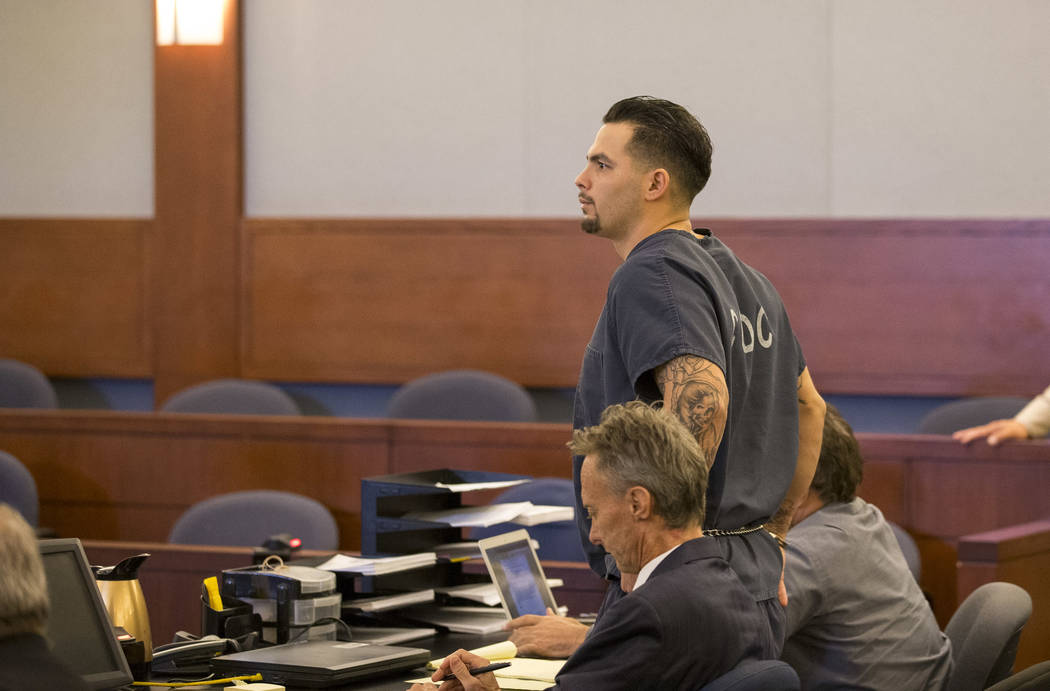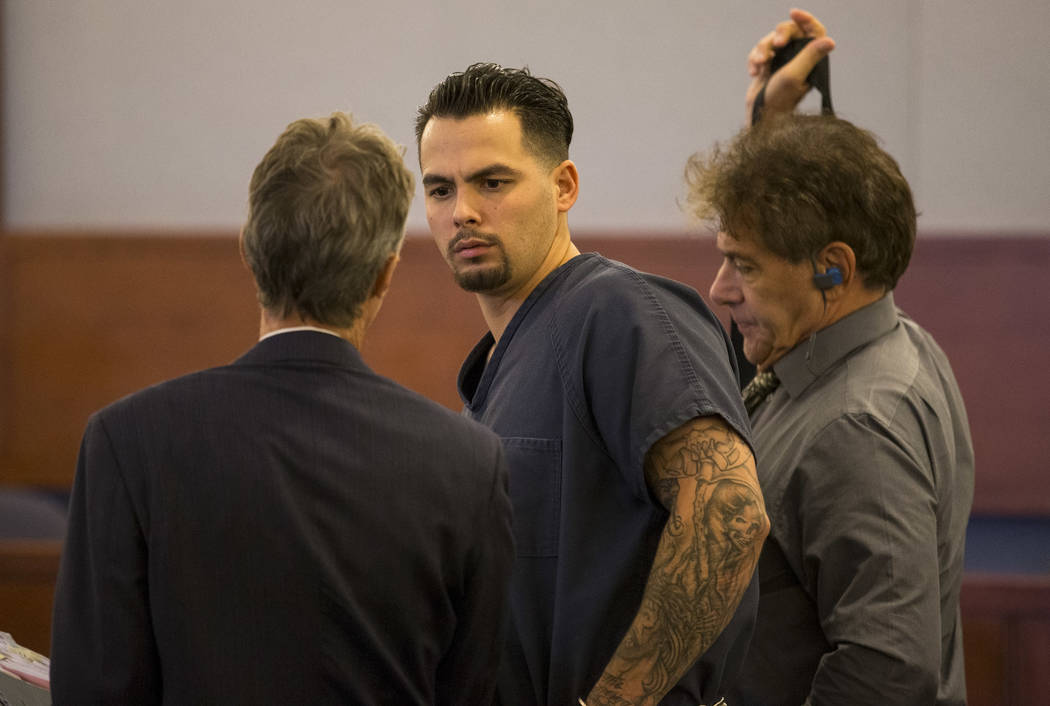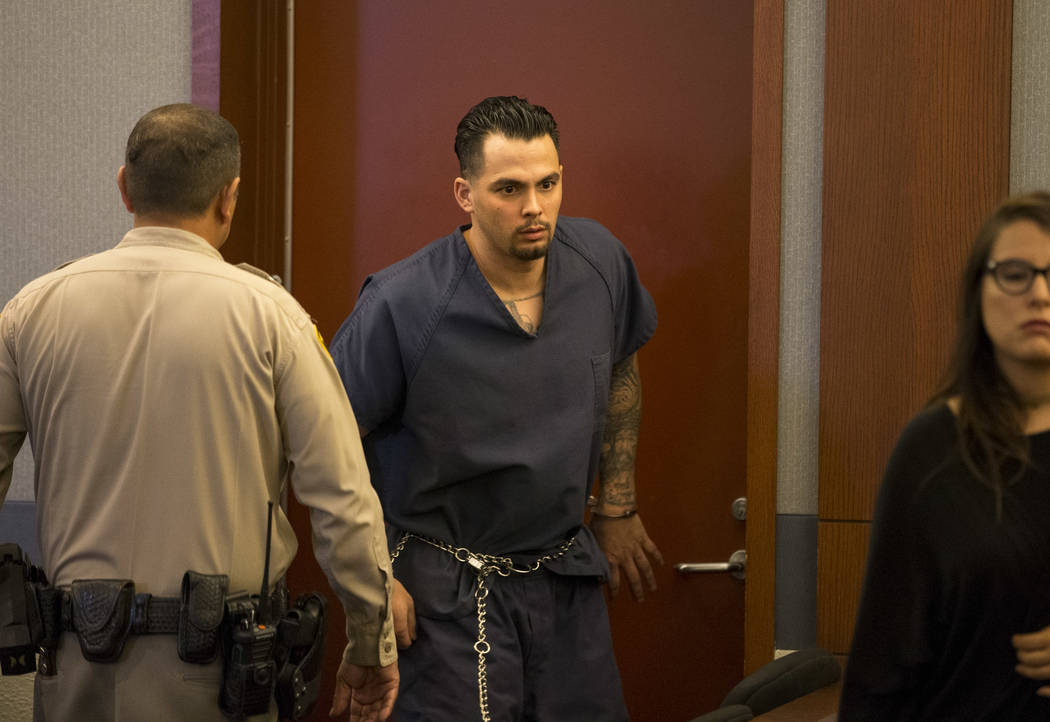 One punch is all it took to send Luis Campos to the ground in the early hours of April 30. He died four days later.
On Thursday morning, the shackled man charged with his murder shuffled into court for a preliminary hearing.
"No, I will not take the stand," James Beach, 27, told Las Vegas Justice of the Peace Joseph Sciscento after testimony from three witnesses.
The judge then ruled that Beach must stand trial on the murder charge and a charge of intimidating a witness. The defendant's arraignment is scheduled for Tuesday in District Court.
Dr. Lisa Gavin testified Thursday that Campos died from blunt force injury to the head, with a contusion and a hemorrhage on the right back portion of his scalp and hemorrhages on the inside of his skull, brain and tongue.
"Did that affect your opinion of the cause of death?" asked Gregory Knapp, Beach's lawyer. "That's numerous injuries that you described."
"The fall and the blunt force are related," Gavin responded.
She said Campos' blood alcohol level was 0.085 percent, just above the legal limit for drivers.
The incident happened at about 1:30 a.m. on April 30, when Campos, of La Puente, California, and his brother were waiting in line at Vanguard Lounge on Fremont Street. Body camera footage from a nearby officer showed Campos standing in line when the suspect walked by and struck him, testified Detective Matthew Gillis of the Metropolitan Police Department.
Campos, a 45-year-old father of five, never woke up.
"In the video, can you see if he hit anything else on the way to the ground?" Knapp asked. "Can you see him hit the ground?"
"No, I cannot," Gillis said.
Melissa Castro, who shares a child with Beach's brother, Salvador Lazo, saw the video of the incident on TV and recognized Beach. She called police, she testified on Thursday.
After she contacted officers, Castro received a phone call from both Lazo and Beach, who said they had a copy of her testimony from their lawyer.
"(Lazo) asked if I snitched on his brother, and I said no," she said. "He said something about that I was going to 'get it' if he found out that it was me."
Castro testified Thursday that during that same call on May 23, Beach got on the phone and read her police statement, asking her to prove that she had not called authorities.
Beach's attorney pointed out that it would not have made any difference if Castro had identified Beach, because others had, including Beach himself.
Outside the courtroom, Knapp said the case is unfortunate, and Beach is going to plead not guilty to the murder charge. The defense team plans to refute the medical evidence on how Campos died.
"All those injuries weren't caused by one smack in the face," he said.
Contact Briana Erickson at berickson@reviewjournal.com or 702-387-5244. Follow @brianarerick on Twitter.
516 Fremont St, Las Vegas, NV 89101