Murder charges still possible in Tupac's killing, former prosecutors say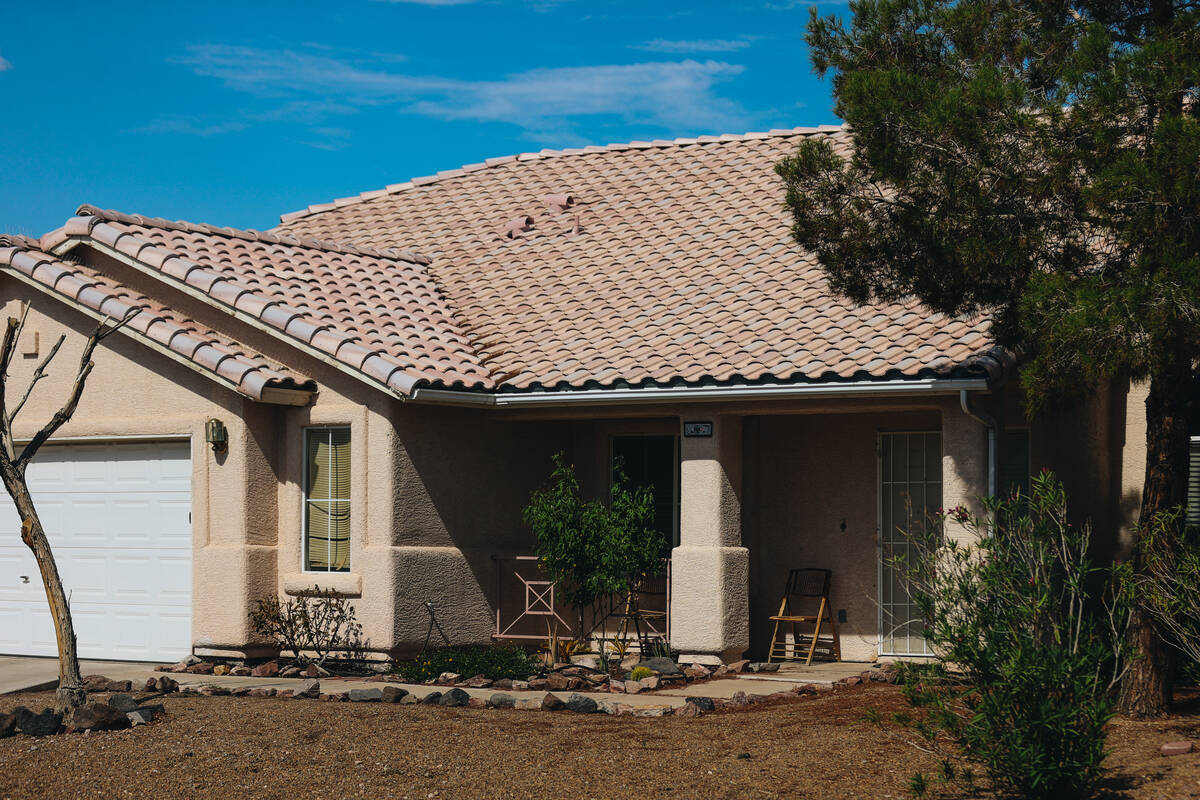 Former Clark County prosecutors agree that even if the man who gunned down hip-hop legend Tupac Shakur is dead, murder charges could still be brought against others involved in the 27-year-old case.
"Even if someone may not have pulled the trigger, but acted as a co-conspirator in agreement to commit a felony … that person could be charged equally as a co-conspirator for murder," said Frank Coumou, a local defense attorney who previously led homicide investigators at the Clark County district attorney's office during his 25 years as a prosecutor.
The Tupac Shakur case hit national headlines this week when police announced a search of a home in a quiet Henderson suburb. The home, on Maple Shade Street, is linked to the wife of 60-year-old Duane "Keefe D" Davis, an alleged gang member whose nephew has been accused of being the gunman who shot Shakur.
Police seized computers, iPads, bullet cartridges, photographs, a Vibe magazine article on Shakur and a copy of Davis' co-written book, "Compton Street Legend," according to a copy of the search warrant.
Davis claimed he is connected to the shooting in the book he published in 2019, and in a 2018 interview with BET, when he said he was in the car with the shooter who killed Shakur. The interview was conducted when the case was receiving an uptick in the public's attention due to the 2018 Netflix scripted true crime documentary series, "Unsolved: the Tupac and Biggie Murders."
No statute of limitations
Under Nevada law, someone can be charged with murder if prosecutors can prove they aided and abetted in a killing.
Even simply providing a firearm to someone knowing it will be used in a killing is enough to face murder charges, said defense attorney Josh Tomsheck, another former Clark County prosecutor who handled murder trials.
While murder has no statute of limitations in Nevada, a conspiracy charge must be filed within three years, Tomsheck said.
Tomsheck also said that recorded statements a witness or suspect makes about a case can be used as evidence no matter how many years have passed since the killing.
"There's a reason why those of us who defend people accused of crimes or in criminal investigations tell them not to make statements," he said.
If anyone is charged in connection with the killing, it will likely come in the form of an indictment by a grand jury.
Thomas Moskal, another former Clark County prosecutor, said an indictment could trigger a trial within 60 days, if the suspect invokes their right to a speedy trial.
"The decision to indict by grand jury, if you're indicting a person for murder, is a decision that is starting the clock on the prosecution," he said.
Clark County District Attorney Steve Wolfson declined to comment on the investigation on Wednesday and has not responded to subsequent requests for comment.
Coumou said that it's more difficult for the district attorney's office to prosecute old cases because witnesses die or their memories fade away. And if a suspect was identified decades ago, a defense attorney could argue that prosecutors "sat on information" instead of filing charges earlier, he said.
But when it comes to the search warrant, Coumou said investigators would have to show there was probable cause to target the Henderson home.
"You still have an independent judge who reviewed that search warrant and authorized that search," he said.
Orlando Anderson's involvement
The night of Sept. 7, 1996, Tupac was in a brawl with Davis' nephew, Orlando Anderson, in the MGM Grand following the Mike Tyson vs. Bruce Seldon heavyweight fight.
Hours later, at the corner of Flamingo Road and Koval Lane, Shakur was riding in a BMW with Death Row Records CEO Suge Knight. A white Cadillac pulled up next to the BMW, and someone inside the Cadillac opened fire, shooting Shakur four times.
Shakur died five days later at University Medical Center.
The same type of gun used in the shooting was found in a duffle bag in the backyard of the girlfriend of one of Anderson's close friends. The bag had a Las Vegas mailing address inside it.
Anderson was killed in an unrelated gang shooting in 1998 at the age of 23.
In a phone interview with the Review-Journal on Friday, former Metropolitan Police Department homicide Lt. Wayne Petersen confirmed that police had considered Anderson a suspect in the aftermath of Shakur's killing.
"Everyone knows Orlando Anderson was involved, but he's dead and gone," Peterson said. "Whether Orlando Anderson pulled the trigger, or someone with him, we don't know."
Petersen took over as the homicide lieutenant within weeks of Shakur's killing, and oversaw the detectives investigating the case for five years. He recalled Friday that when police interviewed Knight about the killing, he showed up to the meeting with three lawyers in tow.
Petersen repeated what police told reporters nearly 30 years ago — that the investigation stalled because witnesses would not speak with police.
"You've got to realize, no one has to talk to us," Petersen said. "We can't force anyone to cooperate and talk to us."
Petersen said he could not remember if police looked closely at Davis as a potential suspect or interviewed him in the immediate years following the fatal shooting.
He said it would not surprise him if charges are eventually filed in the case, especially if the recent search warrant comes up with new evidence on electronic devices that was not available 27 years ago.
When he saw that a search warrant was carried out this week, Petersen said he assumed investigators have received new information in recent years.
"This case is like beating a dead horse," he said. "Almost 30 years and it hasn't gone away."
Contact Katelyn Newberg at knewberg@reviewjournal.com or 702-383-0240. Follow @k_newberg on Twitter.