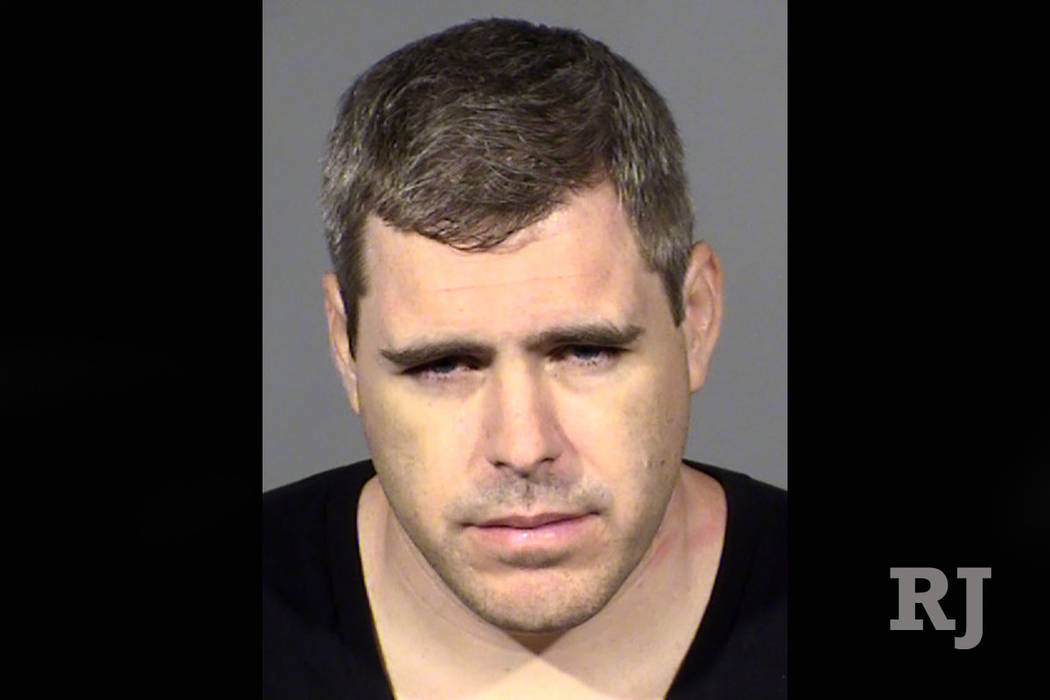 A candidate for the Nevada Assembly faces a charge of resisting an officer after he refused to be handcuffed during a court hearing Tuesday.
Michael Lee McDonald, 34, was in Las Vegas Municipal Court for violating a stay-out-of-trouble clause in a restraining order case, said his defense attorney, Ben Nadig. He was to be cuffed and taken to Las Vegas Detention Center.
"He refused to put his arms behind his back, leading to five marshals eventually having to deal with him," Nadig said.
At one point, Nadig said, McDonald had stun guns pointed at him, but the devices were never used.
McDonald is a Republican running for state Assembly District 20 in Las Vegas.
He was booked into the city jail, where he is being held on charges of domestic battery, violating a restraining order and resisting a public officer, jail records show. He is set to serve 201 days in jail, Nadig said.
He was in court after it was determined there was probable cause found in a felony forgery case against him in Las Vegas Justice Court, Nadig said.
That case and a wiretapping case against McDonald are now in Clark County District Court, records show. In the forgery case, McDonald is accused of forging evidence in a family court case, court documents show.
In the wiretapping case, court documents accuse McDonald of unlawfully recording conversations with his ex-wife.
Contact Mike Shoro at mshoro@reviewjournal.com or 702-387-5290. Follow @mike_shoro on Twitter.