Nevada court disbars Las Vegas lawyer who stole millions
September 12, 2017 - 11:54 am
Updated September 12, 2017 - 5:28 pm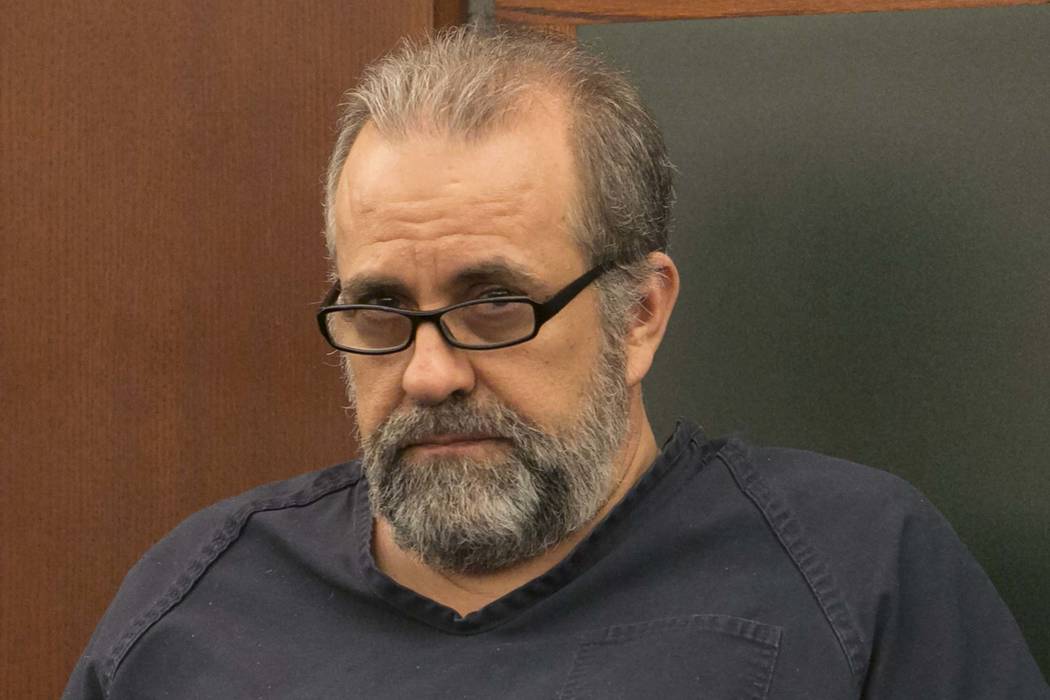 The Nevada Supreme Court has disbarred longtime Las Vegas estate lawyer Robert Graham, who admitted stealing millions of dollars from clients.
In a four-page order filed Monday, all seven Supreme Court justices said the disbarment was permanent, and they ordered Graham to pay restitution and a $1 million fine. All of the money is to go to his former clients.
"Because the amount of misappropriated client funds is staggering and Graham exploited vulnerable people, disbarment is the only appropriate discipline," the justices wrote.
Graham, who is in custody at the Clark County Detention Center, pleaded guilty Thursday in District Court to five felony counts, including theft and exploitation of vulnerable people, while admitting he stole more than $16 million.
He faces a prison term of 16 to 40 years and will be sentenced Jan. 11.
At a disciplinary hearing in March, a prosecutor with the State Bar of Nevada recommended taking away Graham's license, alleging his thefts topped $17 million over the past decade.
The Supreme Court concluded that the State Bar had made its case.
"The record therefore establishes that Graham violated the … rules by misappropriating approximately $17 million in client funds, failing to diligently disburse funds owed to clients, failing to respond to clients' requests for information regarding their funds, lying to the court and others regarding the location and status of client funds and abandoning his law practice," the order said.
The justices found that Graham displayed selfish motives, refused to acknowledge his wrongful actions and did not care about making restitution.
Graham, 52, was indicted by a county grand jury in connection with the thefts in January.
Transcripts show he secretly funneled an average of $187,000 a month in client funds over the years to a special bank account to run his law practice and pay personal bills.
He used client funds to pay $244,000 in taxes and $700,000 a year in advertising for his law firm. He also used the money to make thousands of dollars more in charitable donations to numerous organizations, including the Church of Jesus Christ of Latter-day Saints and Boys Town of Nevada, the testimony shows.
Eric Hawkins, a spokesman for the church in Salt Lake City, issued a statement in January saying the church would return any donations that may have been obtained fraudulently.
In a statement Tuesday, he said, "The Church does not seek to profit from ill-gotten gains. When the Church is asked to return tithing funds or other donations, there's an existing, careful process for doing so. In this case, the Church has cooperated fully with a subpoena for records of the donations made, but at this point, no formal request for a return of the funds has been received."
Hawkins declined to comment further.
The State Bar moved quickly to take control of Graham's cases after he abruptly shut down his Lawyer's West office in Summerlin on Dec. 2.
Several former clients filed an involuntary bankruptcy petition against Lawyers West in December seeking the firm's remaining assets.
But lawyers for the clients have admitted there is little chance of recovering the missing funds. In U.S. Bankruptcy Court papers, Lawyers West listed $8.7 million in liabilities and only $438,000 in assets, mostly in unpaid legal fees unlikely to be collected.
District Attorney Steve Wolfson said last week prosecutors also will have a tough time obtaining restitution in the criminal case.
Contact Jeff German at jgerman@reviewjournal.com or 702-380-4564. Follow @JGermanRJ on Twitter.
RELATED
Victims want tough sentence for Las Vegas lawyer who stole millions
Attorney Graham transfers $955K home to wife as clients look to recover funds
Indicted Las Vegas lawyer used firm's funds for church donations