Nevada man pleads guilty to assaulting officers during Capitol siege
Updated September 14, 2022 - 3:59 pm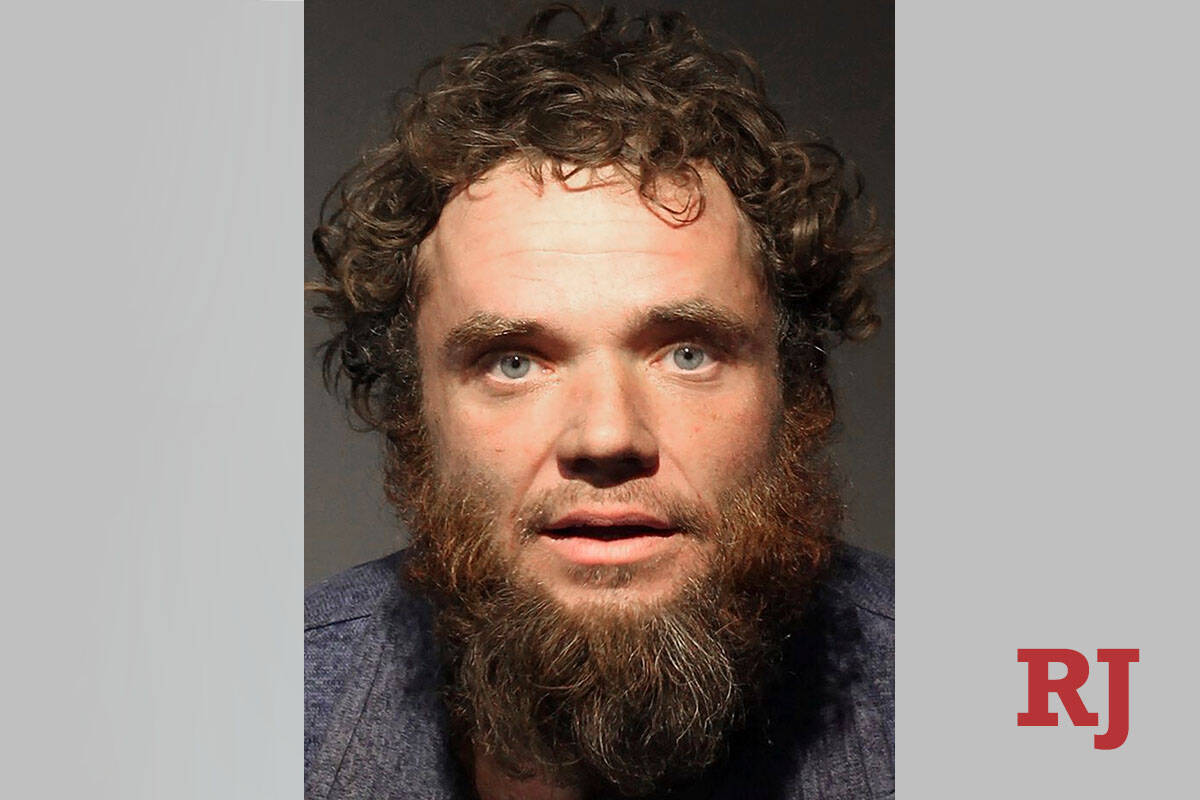 WASHINGTON – A Winnemucca man who dressed in costume during the Capitol siege pleaded guilty to assaulting law enforcement officers with a weapon and disrupting the counting of electoral votes in the presidential election, the U.S. attorney's office for the District of Columbia announced Wednesday.
Josiah Kenyon, 35, pleaded guilty to charges of assaulting two officers during the riot that followed a speech by former President Donald Trump. A sentencing hearing is scheduled for Dec. 15. Kenyon faces sentences of up to 20 years on the charges.
During the insurrection, Kenyon donned a "Jack Skellington" costume from the movie "The Nightmare Before Christmas," according to court documents.
He used a flagpole to break a window and enter the Senate wing of the Capitol. He later was outside the building on the West Terrace where used various objects to assault police, causing bodily harm, documents show.
After the siege, Kenyon lived in isolated camps in Northern Nevada.
Kenyon was arrested Dec. 21, 2021 in Reno after FBI agents in Nevada identified him from photographs of suspects in the siege of the Capitol, which resulted in the deaths of five people.
Meanwhile, two other men with Nevada ties, Ronald Sandlin of Memphis and Nathaniel DeGrave were arrested in Las Vegas outside DeGrave's apartment in 2021 on felony charges that stemmed from the Jan. 6, 2021 attack on the Capitol.
Both were charged with assaulting officers outside Senate chambers.
DeGrave pleaded guilty to charges and agreed to cooperate in the Justice Department investigation. He is in Las Vegas under home detention awaiting sentencing.
During the attack, DeGrave wore tactical gear and carried chemical spray. Inside the Senate, he instructed other rioters to take laptops and papers.
Sandlin's attorney and prosecutors said during a recent hearing that they are close to reaching a plea agreement on felony charges. Sandlin posted social media photographs of himself smoking a marijuana cigarette in the Capitol Rotunda during the siege. He is currently being held in the District of Columbia jail.
More than 870 individuals have been arrested in nearly all 50 states for crimes related to the breach of the Capitol, including over 265 individuals charged with assaulting or impeding law enforcement, according to the U.S. Justice Department.
The investigation is ongoing.
Contact Gary Martin at gmartin@reviewjournal.com. Follow @garymartindc on Twitter.