Nevada prison chief disregarded drug companies' requests
Updated September 11, 2018 - 9:41 pm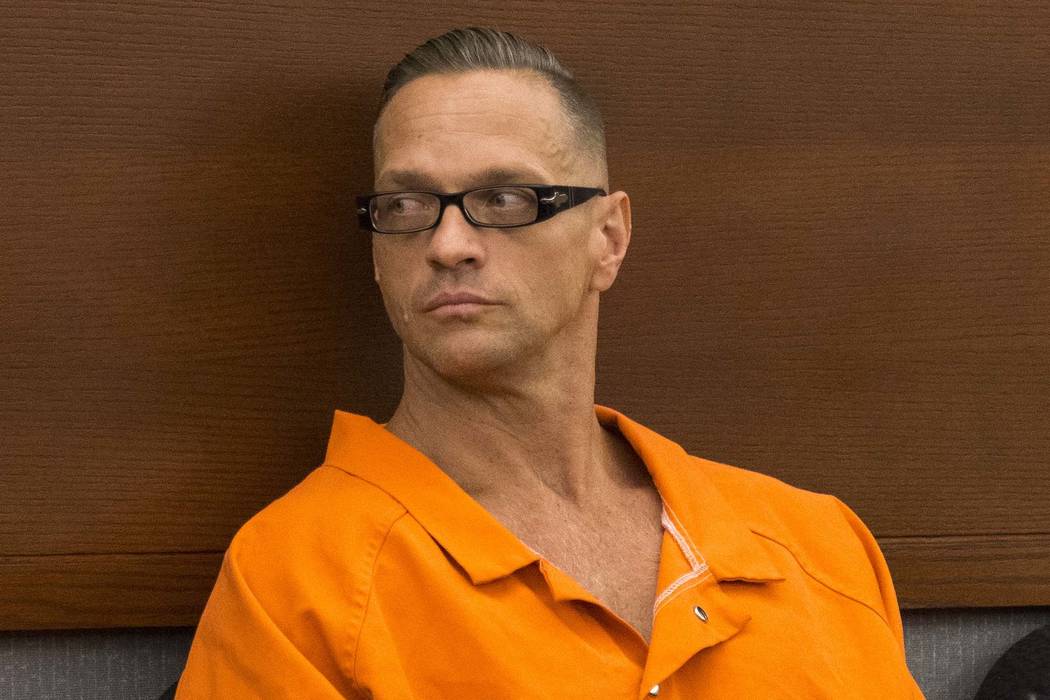 Nevada's prison director disregarded letters from three drug manufacturers who did not want their medication used in an execution.
James Dzurenda testified Tuesday that he received a memo from Alvogen, the maker of a sedative known as midazolam, months before the planned execution of inmate Scott Dozier.
He messaged Linda Fox, pharmacy director for the Department of Corrections, about the company's concern. But Dzurenda did not return the sedative — which was obtained through a third party — to Alvogen, as the company requested.
"I don't have any contract with them," he said. "And I don't have any agreement with them. It was an opinion letter."
Dzurenda's testimony marked the start of an expected three-day hearing in a lawsuit over the use of the state's capital punishment cocktail. Makers of the drugs in the combination, which includes a painkiller and a paralytic, have argued that their companies would suffer irreparable harm if their drugs are used for the unintended purpose of killing someone.
In September 2016, the state received no response after delivering 247 requests for bids because its stockpile of at least one drug used in executions had expired.
Dzurenda said he kept secret the names of prison staffers involved in executions, so they would not be susceptible to threats from anti-death-penalty advocates. He agreed that the drug companies could be harassed, too, but likened that to a financial hassle.
In court papers, lawyers for the prison system wrote that revealing names of an attending physician and others participating in an execution could expose them to danger.
"The publication of these individual names would create an undeniable security risk to the members of the team," prison lawyers wrote. "The disclosure of the individual member identities opens these persons to a panoply of threats."
Dzurenda said the state prison system has a psychiatrist on hand for staff as part of execution protocol.
David McElhinney, a lawyer for Hikma Pharmaceuticals, which makes the painkiller fentanyl, asked Dzurenda whether he had an ethical obligation not to use the drug from a company that didn't want it used.
"I had no idea what company made it," Dzurenda said. "I just asked for the medication, and we got it through our supplier."
Letters from the drug companies did not mention third-party purchases, Dzurenda said.
During cross-examination from Assistant Solicitor General Jordan Smith, who represents the prison system, Dzurenda testified that he oversees approval of the state's lethal injection cocktail and that the prison system must carry out an execution once a judge signs a death warrant.
Upon questioning from District Judge Elizabeth Gonzalez, Dzurenda said he did not recall receiving letters from drug companies in previous cases.
Dozier's execution was halted in July, the second time in nine months, after Alvogen sued the prison system. Dozier would be the first prisoner executed in Nevada since 2006.
The death row inmate, who waived his legal appeals in late 2016, was sentenced to die in 2007 after first-degree murder and robbery convictions in the slaying of Jeremiah Miller. Dozier also had a murder conviction in the Arizona slaying of Jasen "Griffin" Greene before he was brought to Nevada to face charges in Miller's death.
Contact David Ferrara at dferrara@reviewjournal.com or 702-380-1039. Follow @randompoker on Twitter.