Nevada's top judge questions guardianship pay rates
August 17, 2015 - 7:10 pm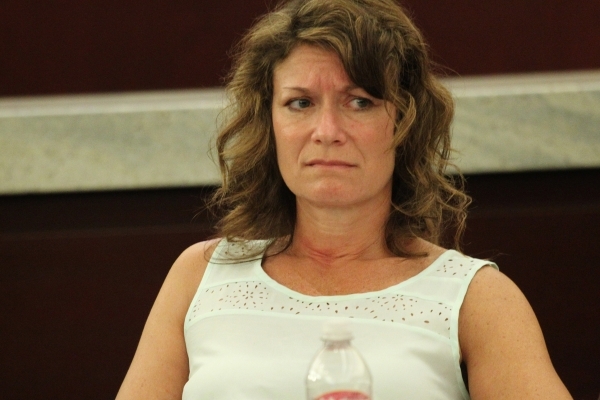 Nevada's top judge wants to know why guardians in Las Vegas are paid significantly more than their counterparts in other parts of Nevada and elsewhere.
During Monday's meeting of the Nevada Supreme Court Commission to Study the Administration of Guardianships in Nevada's Courts, Chief Justice James Hardesty said the current laws that govern the procedure of payments to guardians are "a bit of an untethered process."
Nevada law says that guardians are entitled to "reasonable compensation" but offer no limit on that amount.
But, Hardesty noted, private guardians in Las Vegas charge significantly more than their other Nevada counterparts, and even charge more than guardians in Phoenix.
In Southern Nevada, that amounts to $200 to $250 per hour, Hardesty said. In other parts of the state, the range is $75 to $125 per hour.
"It begs the questions about whether there should be standardized rates for guardians," Hardesty said.
Hardesty also wondered why the courts do not have to approve who the guardian pays for other services, such as accountants and home health care agents. In most other types of court cases, such as probate or bankruptcy, those types of charges have to be approved, Hardesty said.
"Here, I'm not so sure how much approval process occurs," Hardesty added.
In its next meeting in September, Hardesty said, the 26-member panel will debate and explore the fee issue.
The panel was formed after longstanding problems with the system, which handles about 8,500 adult guardianship cases in Clark County each year, were exposed in a series of Las Vegas Review-Journal articles published in April. Highlighted cases showed a lack of oversight by the courts, such as failing to require guardians to file annual accounts of wards' finances as required by state law, leaving thousands of incapacitated people vulnerable to financial abuse.
The panel is scheduled to meet five more times before the end of the year. The next meeting is scheduled for Sept. 16.
Contact reporter Colton Lochhead at clochhead@reviewjournal.com or 702-383-4638. Find him on Twitter: @ColtonLochhead
RELATED
At panel's first meeting, a former official said the guardianship system "isn't that bad."