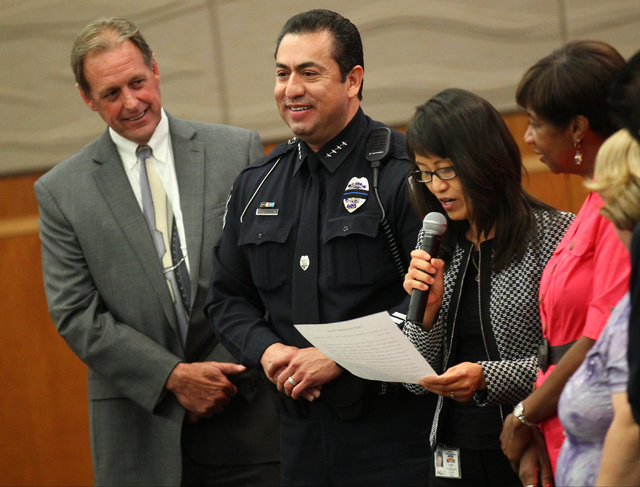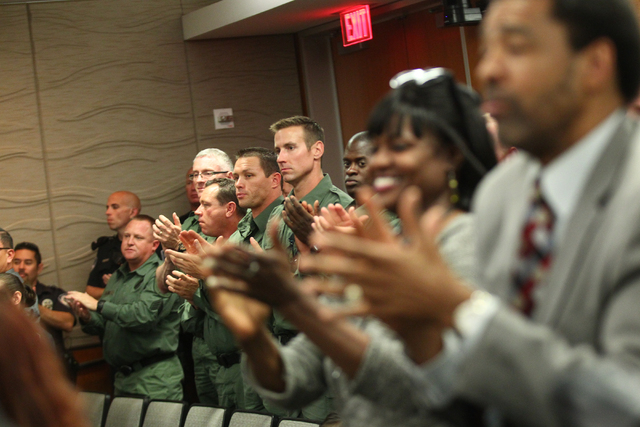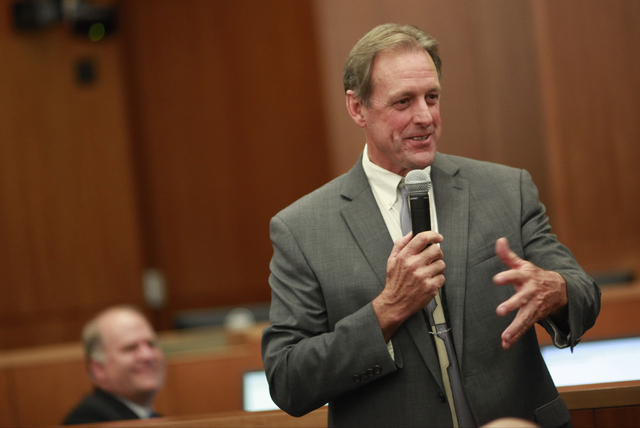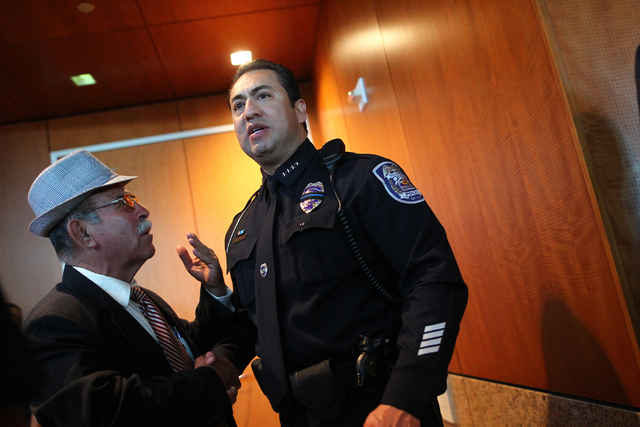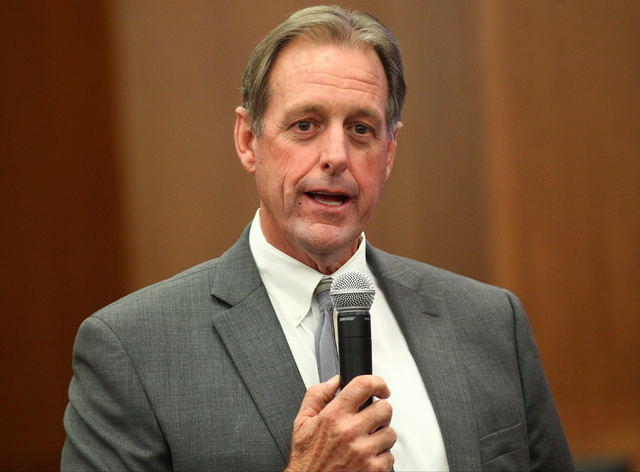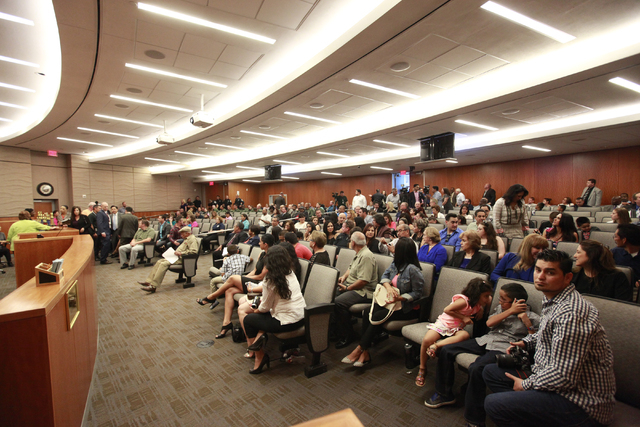 The new North Las Vegas chief of police was sworn in by an enthusiastic City Council on Wednesday night.
Alexander Perez is the first Hispanic to officially serve as the city's top cop — Jose Troncoso served as interim chief for a time before being appointed as U.S. marshal for the state of Nevada in 1997.
Every council member welcomed Perez and took a turn praising and congratulating him before he was sworn in.
"It's a huge job and we are so confident that you will serve our city and serve our constituents really well," said Councilwoman Pamela Goynes-Brown, adding that Perez is "more than qualified" for the job.
Councilman Isaac Barron said he was especially proud of Perez, because they grew up together and the councilman represents the neighborhood Perez grew up in. They went to Bridger Middle School together and have a vested interest in North Las Vegas.
Barron also spoke about the significance of having Hispanic role models for the community.
"The kids who grow up here in this neighborhood, they can look up to Alex as someone they can actually grow up to be. You can join our police force, you can join our organizations and go all the way up to the top," he said. "My heart swells with pride. If it was an eagle, it would be way up there somewhere. You wouldn't even see it."
Perez, a 24-year veteran of the North Las Vegas police force and native Nevadan, said he was excited to move forward.
"It's a new day and big things are upon us. We just have to seize the moment," he said.
He also encouraged the community to reach out to him.
"We are a communication-based agency as of May 8 (his first day as chief)," he said. "I'm reachable."
Contact Wesley Juhl at wjuhl@reviewjournal.com and 702-383-0391. Find him on Twitter: @WesJuhl.