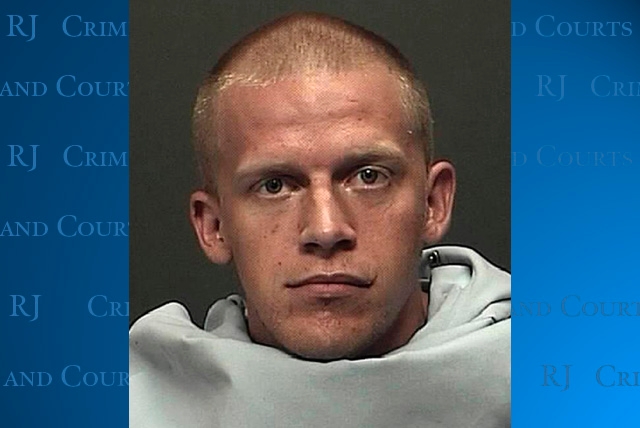 Clark County prosecutors said a U.S. marshal acted lawfully in the shooting death of an Arizona fugitive last year.
District Attorney Steve Wolfson said no criminal charges will be filed in the death of Thomas Domagala, 27, a felon wanted on a string of burglaries and for pistol-whipping an 85-year-old man.
Deputy U.S. Marshal Michael Cavener, working with members of FIST, the Nevada Fugitive Investigative Task Force, fired the fatal shot.
Wolfson said Domagala was running toward Cavener with a loaded gun when the marshal fired.
"Mr. Domagala chose to flee officers and ignored commands to stop running and drop his weapon. He was running, with a gun in his hand, directly at a U.S. Marshal. His actions left the officer no choice but to defend himself, his fellow officers and the citizens in the area," Wolfson wrote in a statement.
North Las Vegas police conducted the investigation.
Cavener told detectives he told Domagala to drop to the ground, but the fugitive kept running toward him with the gun in his hand.
"He looks over at me, his arms are pumping and, uh, you know, at that point that gun looks like it's huge, it looks like the size of a cannon," Cavener told detectives.
"I believed at that point that he could and would shoot either me or my team members. And … I raised my firearm and I shot him before he had the opportunity to do so."
Police also arrested Tabitha Alvarez, 26, of Tucson, Ariz., and Meggan Lecroy, 22. Both women were with Domagala before the shooting.
Contact reporter Mike Blasky at mblasky@reviewjournal.com or 702-383-0283.