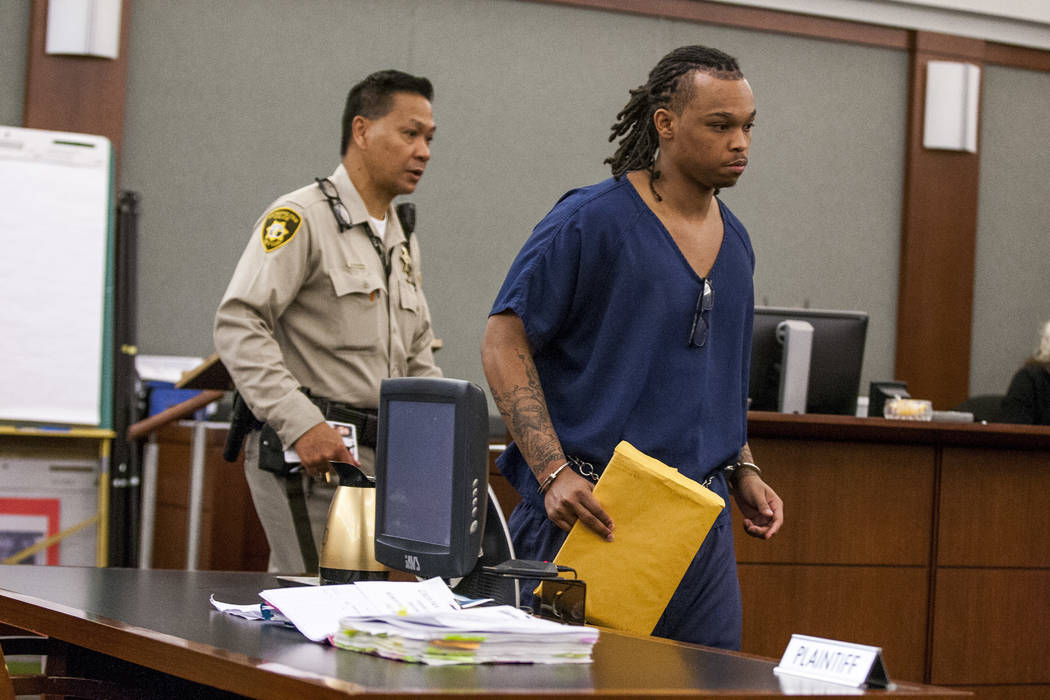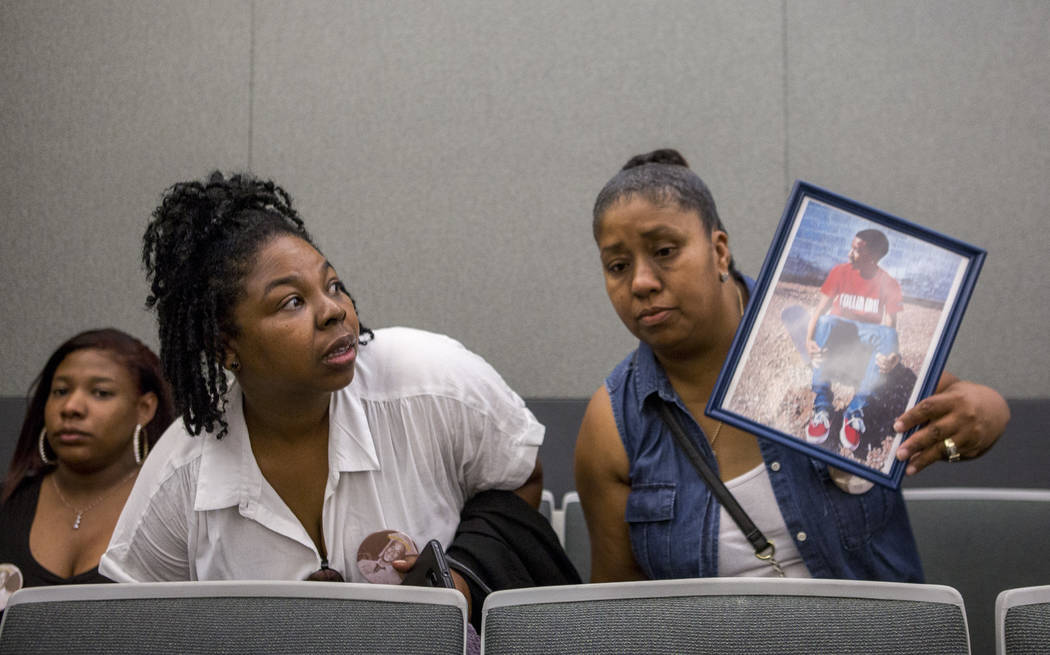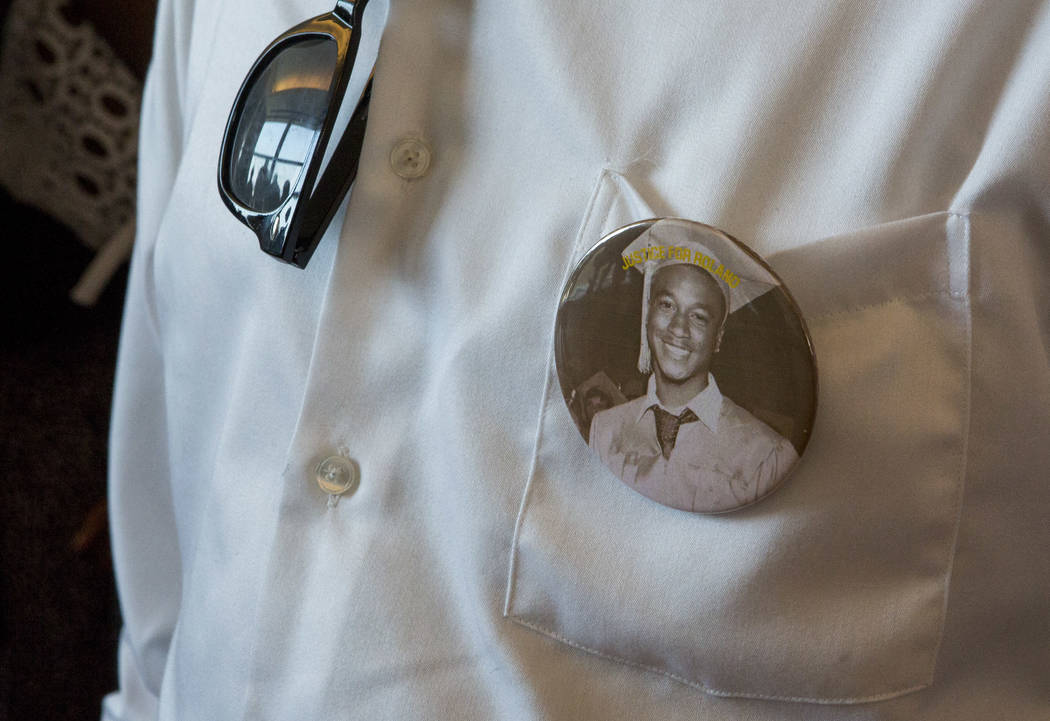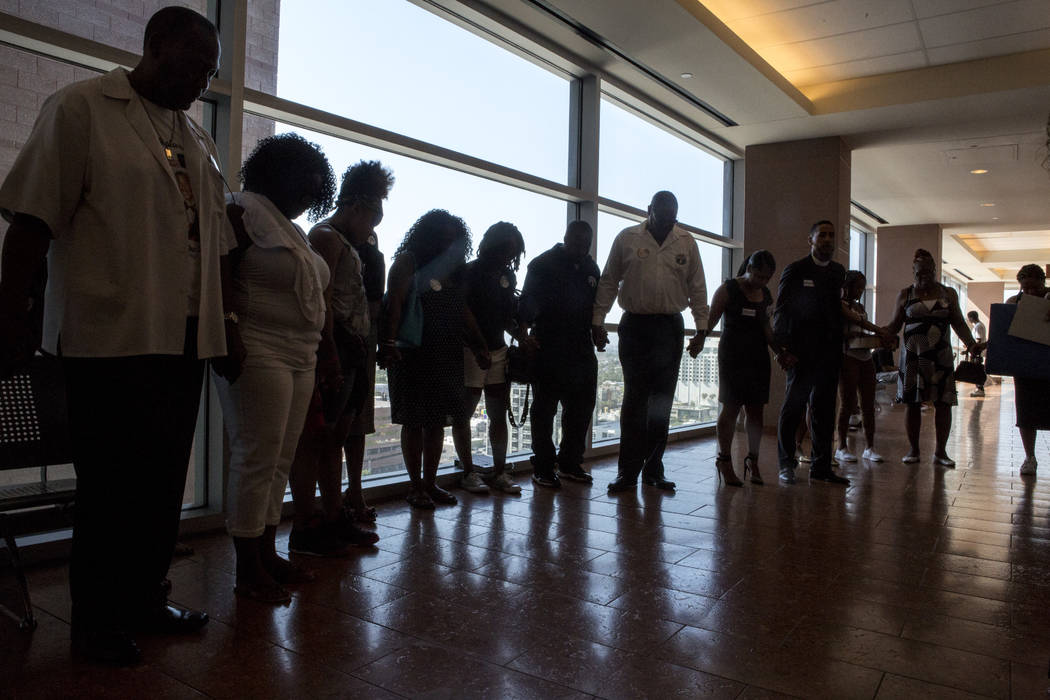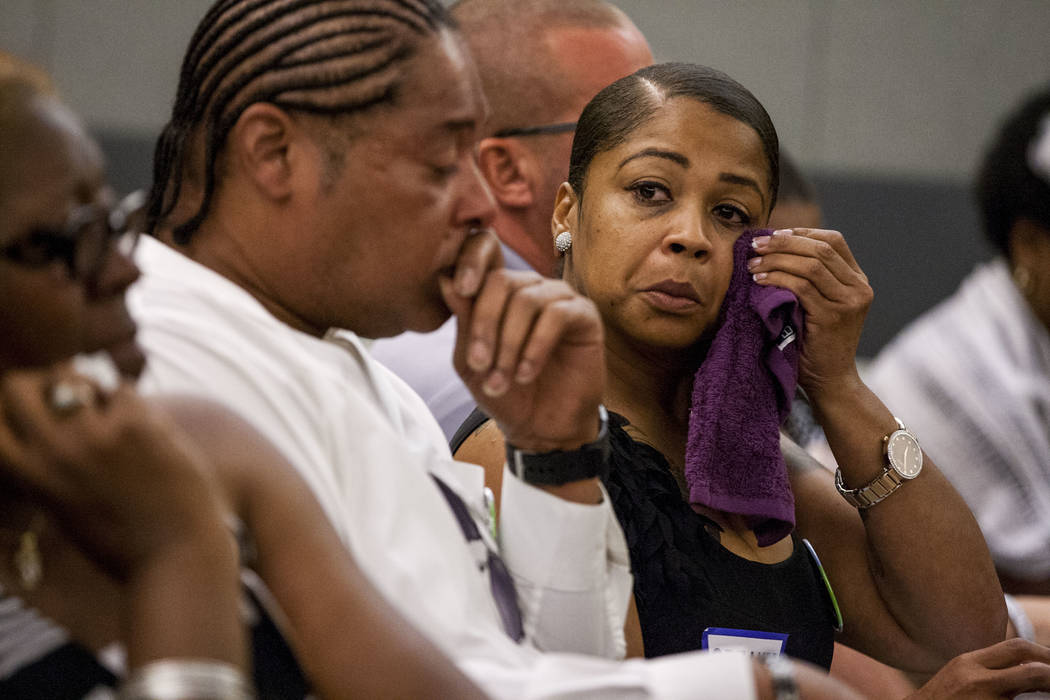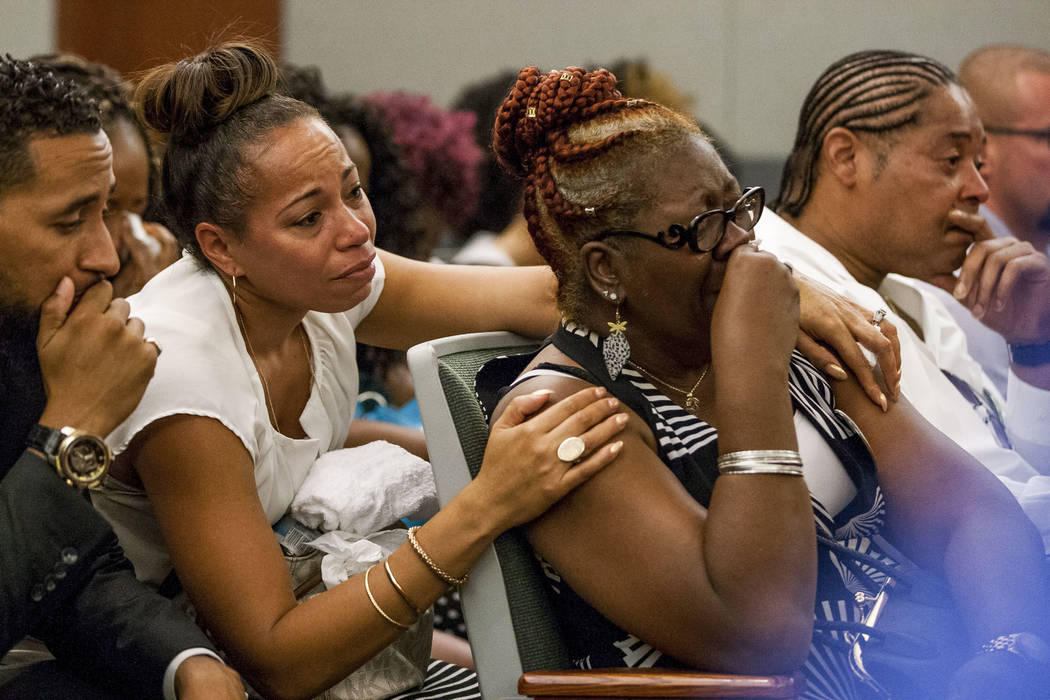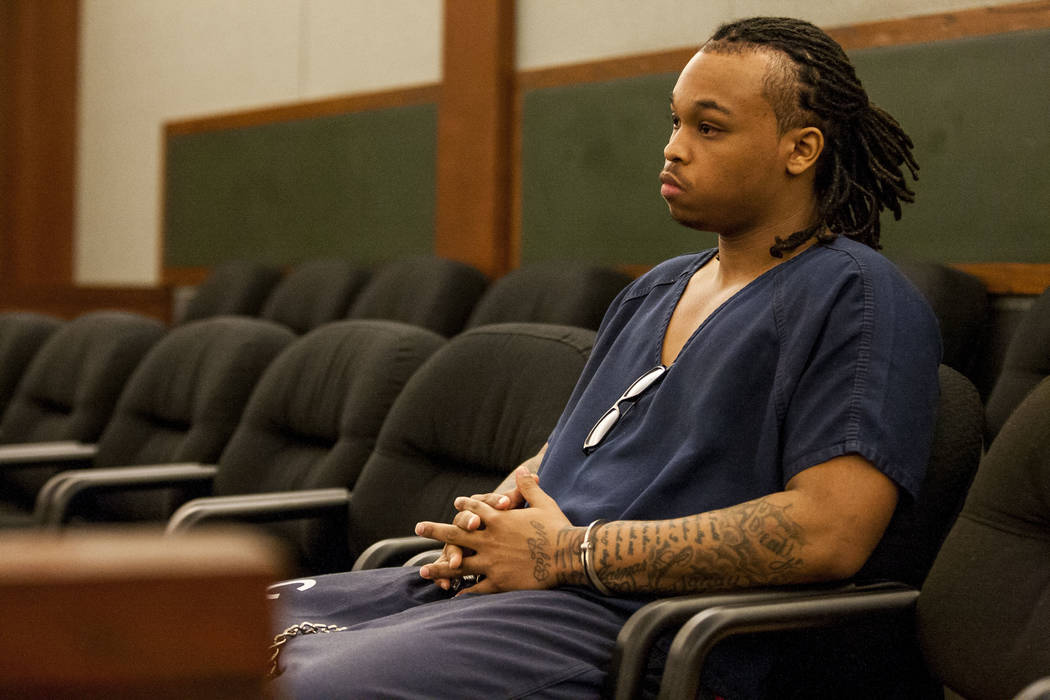 A North Las Vegas man was sentenced Monday to a minimum of 16 years and a maximum of 45 years in prison after pleading guilty in May to second-degree murder with a deadly weapon in the 2014 shooting death of Roland Pleasant.
Before the sentencing, Pleasant's mother, Roberta Garcia, stood outside the courtroom, her son's high school graduation photo pinned to her chest. She was joined by about 30 friends, relatives and members of her church. Together, they prayed.
"I've been waiting on this a long time," she said. Two years, seven months, 29 days and 4½ hours. "I miss him every day."
In front of a packed courtroom, the now-21-year old Eric Javon Bell walked in with his hair pulled back. For the first time, he made statements to Pleasant's family, specifically addressing Garcia.
"No mother should lose a child, and I'm so sorry for taking that away," Bell said.
He said that on Nov. 18, 2014, he didn't set out with the intention to harm or kill anyone.
"I made a split-second decision that cost a man his life, and I regret that every day," he said. "Eventually as time goes by, please forgive me, and I'll try to forgive myself."
According to court documents, 18-year-old Pleasant was driving a car with two other passengers, 16 and 17, when they stopped to pick up Bell. When Bell got in the car, he pulled out a gun, robbed one of the teens, attempted to rob the second and then shot Pleasant, police said.
Both passengers fled on foot to a nearby store, where they called police. Pleasant was taken to University Medical Center, where he later died.
Garcia remembered Pleasant's passion for music. Her church, Kingdom Life Ministries, has given out three scholarships in his name, she said. When he died, his organs were donated: cornea, tissue and bones. At his funeral, she gave out 100 Bibles.
Last year, she finished college for him. She studied general arts; he wanted to go for business. On the back of Garcia's cap were angel wings with the words, "We did it Roland."
Garcia, a teacher at Nellis Air Force Base, said her son loved coming to play with her students. He had just graduated from Legacy High School and got a job at Express clothing store. He was saving up to buy his first car — an Oldsmobile Cutlass.
In the courtroom, Garcia addressed District Judge Tierra Jones. She held up a small bookcase with multiple books. Sealed inside were Pleasant's ashes.
"This is Roland's body. This is his death certificate. I should not be here showing you this. I should be showing you his college degree," she said. "He was my protector. He was my wing man. He gave me strength to be a single mom."
Garcia said she always feared he would fall on a skateboard. "I never imagined a gun hitting my son's body," she said.
Before the sentencing, Bell's family sat outside the courtroom. His mother, Karen Bell, and other relatives awaited the hearing. Karen Bell said the incident was an unfortunate accident.
"He's not no cold-blooded murderer," she said of her son. "He's a father."
She said Bell has two boys, 4 and 3, and a 2-year-old daughter whom he talks to every day.
"I left this up to God a long time ago," Karen Bell said.
Among sniffles and tears from the courtroom, Jones said she wished the sentence could help in the healing process.
"Nothing that I do here today is going to heal the hurt that you guys have all gone through," she said. "Your own faith is going to get you through."
Garcia read a poem aloud to the courtroom and asked those in attendance to picture her son reading it.
"'Don't give up on life, Mama,'" she said. "'Because I will be watching over you.'"
Contact Briana Erickson at berickson@reviewjournal.com or 702-387-5244. Follow @brianarerick on Twitter.