Once-prospective juror delivers gift for War Machine midtrial
Updated March 7, 2017 - 8:58 pm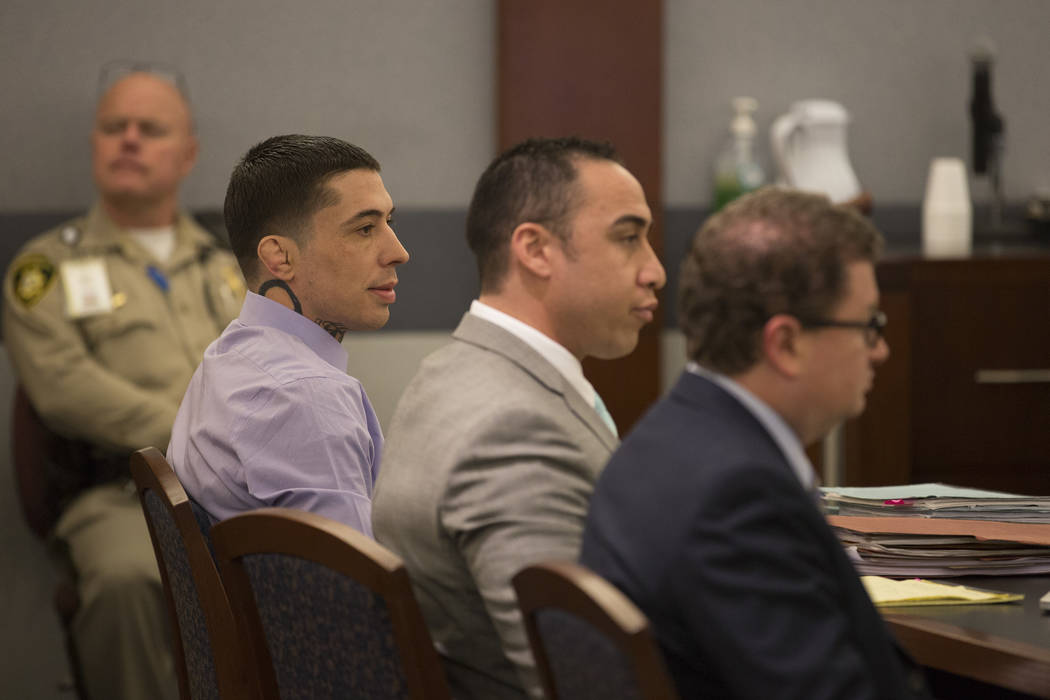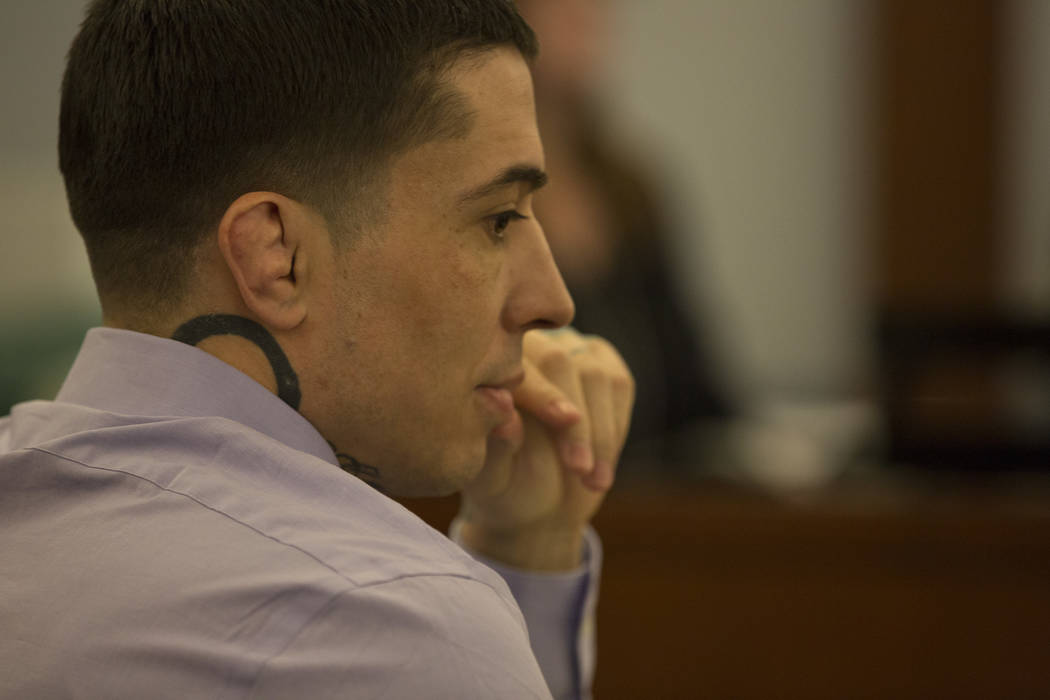 A once-prospective juror in the War Machine rape and attempted murder trial showed up for the second day of testimony on Tuesday, even though she was never selected to hear the case.
She had a "gift" for the defendant.
With a bright smile, the unidentified woman handed a small manila envelope to the marshal for Courtroom 15B.
The defendant, a banished mixed martial arts fighter who had his name legally changed from Jonathan Koppenhaver, is facing life in prison without the possibility of parole on a mountain of charges, including sexual assault, kidnapping and attempted murder.
He is accused of abusing his ex-girlfriend, former adult film actress Christine Mackinday, for months before attacking her and another man inside her home. Prosecutors have alleged that he sexually assaulted Mackinday while brutally beating her in August 2014.
Defense attorneys and prosecutors were perplexed. They approached District Judge Elissa Cadish at the bench and looked inside the envelope. The woman had written a letter and included what appeared to be a handmade blue leather bracelet emblazoned with the word "grace."
While the letter's contents were not made public, lawyers said the woman wrote that she was praying for Koppenhaver and asked others to pray for him. Someone she was close with was serving time in prison under similar circumstances, she wrote.
The judge decided that, as a private citizen, the woman should be allowed to write Koppenhaver, who is being held without bail at the Clark County Detention Center. But the package would have to be delivered to him and processed through the jail. It's unclear whether he would be allowed to wear the jewelry behind bars or during the trial.
Defense attorney Jay Leiderman described the letter as "private thoughts she wanted to share with Jon." He called it "very sweet."
Prosecutor Jacqueline Bluth objected to allowing the juror to present Koppenhaver with the package in the middle of the trial. She called the act "absolutely inappropriate."
Contact David Ferrara at dferrara@reviewjournal.com or 702-380-1039. Follow @randompoker on Twitter
RELATED
War Machine's attacks on girlfriend escalated through relationship, prosecutor says
Lawyers start picking jurors for War Machine trial
Sexual assault trial set to begin Monday in Las Vegas for War Machine
Judge will allow testimony about rape fantasy at upcoming War Machine trial
War Machine blows kiss to prosecutor as defense lawyer argues sex was consensual