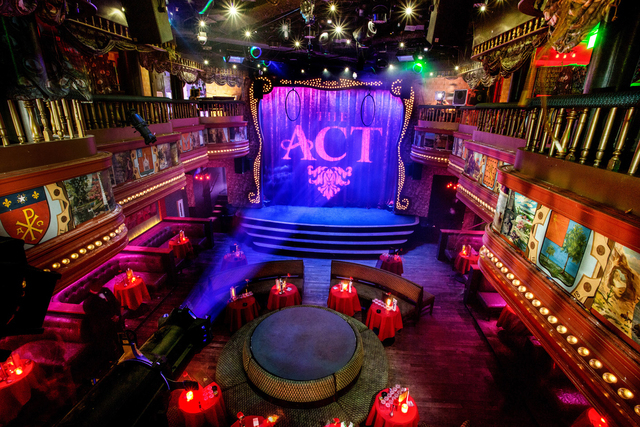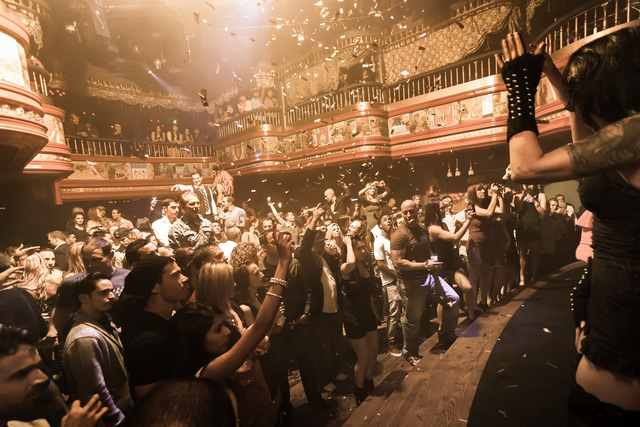 Could cocaine dancers, Alice in Wonderland and a chicken act cause Las Vegas Sands Corp. problems with Nevada gaming regulators?
For the past week, the owner of The Venetian and Palazzo resorts has put on the stand a parade of witnesses, many of them part of the corporate security detail, to describe the simulated drug use, bestiality and exotic human sex scenes staged nightly at The Act nightclub in the Grand Canal Shoppes. Several videos accompanied their testimony describing the performances, often taken against dark backgrounds punctuated by strobe lights.
In doing so, company attorneys hope to persuade Clark County District Judge Susan Scann to drastically tone down their lurid content, essentially removing the acts from The Act.
But club attorney Pat Lundvall, on cross-examination, followed the same template with each witness to elicit statements that everything was simulated and on the safe side of obscenity laws. With no history of security or substance abuse problems, the club contends it has stayed within the terms of its lease and should be allowed to continue to operate as it has since it opened last October.
The hearing will continue this month when The Act owners expect to put on their own witnesses.
"What you are asking, in essence, is that I edit the performances," Scann told Sands attorneys at one point.
In response, Sands attorney Charles McCrea ticked off a dozen categories of skits that he said merited halting through court injunction, including simulated drug use, defecation, bestiality and violence, including handguns with condoms.
Sands has also pushed for terminating The Act's lease, although the shopping venue is separately owned and managed by General Growth Properties Inc. and financial services giant TIAA-CREF. Allowing The Act to continue in its current form could cause legal problems for Sands, the attorneys contend.
Sands security personnel who watched and compiled reports on the performances for about four months starting in April said the shows generally started around midnight and were a constantly changing lineup of about three per night.
The cocaine dancers, for example, carried bags of white powder with them on stage, ripping them open so that they were covered with the powder, testified security officer Adrian Ciobanu. Then, the dancers snorted the powder off each other's bodies.
But he added under Lundvall's questioning, he did not perceive that the white powder was a narcotic.
Similarly, the Alice in Wonderland fantasy involving simulated sex and a faux Vaudeville skit that included ripping the head off a chicken and then reattaching it were not real.
Of all the animals represented, often by people in costumes, Ciobanu said the only real one was a snake that was not involved in a sexual representation.
There was no nudity, he also noted.
In his first report following undercover attendance on April 7, Ciobanu wrote, "It was nothing out of the ordinary more than you would see in a 'Jubliee' show or a Cirque du Soleil show, like 'Zumanity', for example."
However, he continued, the themes and content grew edgier as the weeks wore on.
Both sides disagree whether the club, patterned after The Box in London and New York at a cost of more than $15 million, violated any Clark County law. Attendance figures for the club were not available. Listed prices for the show run as low as $20 for women and as high as $621.45 for VIP tables at lasvegas.com.
But Randall Sayre, a former member of the Nevada Gaming Control Board and former chief of its investigation division, said the agency could act regardless of law ordinances. Based on his experience, he testified, the entertainment card at The Act "clearly rises to a level that goes beyond a comfort level" for a license holder such as Sands.