Parole hearing set for O.J. Simpson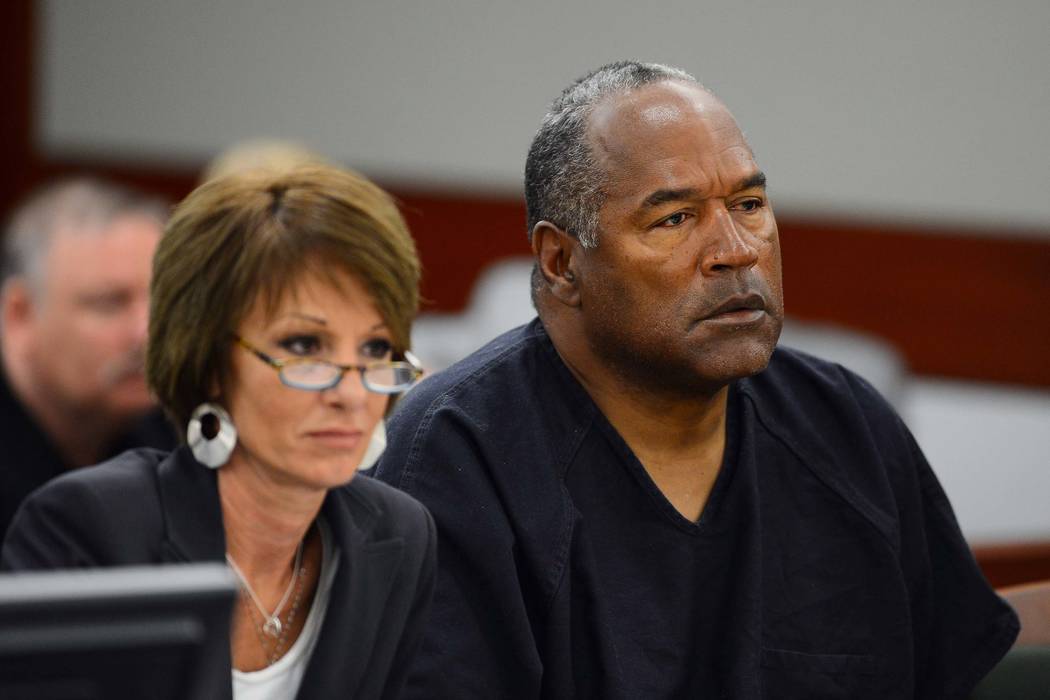 CARSON CITY — Former football star and actor O.J. Simpson might be one step closer to freedom after more than eight years in a Nevada prison.
Simpson, 69, could be released from Lovelock Correctional Center by Oct. 1 if the state Parole Board rules favorably on his release request following a July 20 hearing. Simpson will be in Lovelock. The hearing will be teleconferenced to the board in Carson City.
The hearing date was announced Tuesday. A website devoted to the hearing indicates the Parole Board will deliberate in private following testimony, but vote in public.
The sentences that are aggregated for purposes of the hearing include four concurrent sentences for Use of a Deadly Weapon and two consecutive sentences for Assault with a Deadly Weapon.
Simpson has been incarcerated at Lovelock, a medium-security facility about 130 miles northeast of Carson City, since December 2008. He was paroled in July 2013 on two kidnapping and three other charges stemming from his 2007 robbery of two memorabilia collectors at Palace Station. He is now up for parole on a second set of sentences after serving an additional four years.
The hearing will be held in front of four commissioners.
While the hearings are public, testimony is limited to the inmate, a representative of the inmate, if any, victims of the crime and one family member or supporter of the inmate. The board will consider confidential information, including a pre-sentence investigation, a parole hearing report, a risk assessment and letters of support or opposition, if any.
Simpson was found not guilty by a Los Angeles jury in 1995 of the 1994 deaths of his wife, Nicole Brown Simpson, and Ronald Goldman in one of the most celebrated trials in American history.
Before those deaths, Simpson was one of the best known and liked former athletes in America, regularly appearing in films and TV commercials.
Simpson is serving a nine- to 33-year sentence for the Palace Station robbery, in which he said he was trying to recover memorabilia stolen from him. In his 2013 parole hearing, Simpson expressed remorse for the robbery of memorabilia collectors Bruce Fromong and Alfred Beardsley.
Contact Sean Whaley at swhaley@reviewjournal.com or 775-461-3820. Follow @seanw801 on Twitter.