Parole revoked for man who sold then killed his own baby
August 6, 2013 - 10:08 pm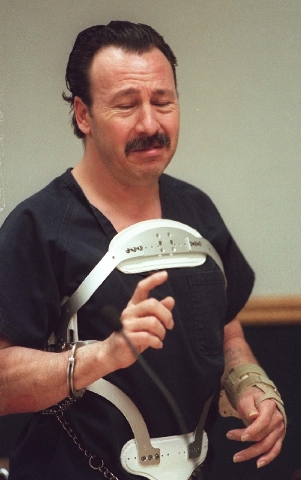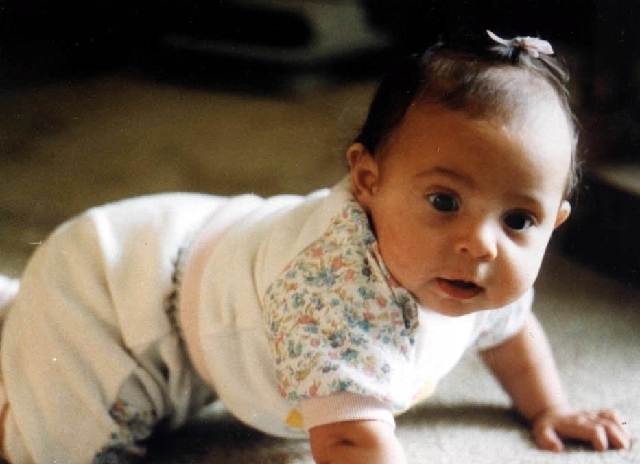 CARSON CITY — The parole of a man who sold and then killed his baby daughter in 1990 was revoked after a short hearing Tuesday in the Northern Nevada Correctional Center.
State parole commissioners did not buy former Las Vegas resident James Meegan's story that a May argument with his mother in her Anaheim, Calif., home that led to his arrest was a "fluke" that never would happen again.
He must spend at least the next two years in prison before he can seek parole again.
"You are on parole for murder in the first degree," Commissioner Susan Jackson said. "Why was there an altercation at all?"
Meegan, 56, had been paroled in February 2011 after serving about 15 years of a sentence of 10 years to life in prison for the murder of his 10-month-old daughter, Francine, in 1990.
He and his wife, Lillian, paroled in 2007, sold the baby to a California couple when she was 2 days old for $30,000 and a car title.
When the couple stopped making payments, the Meegans took the baby back when she was 9 months old. Within a month, the baby was dead, shaken to death by James Meegan because he was irritated by her crying in a playpen. Then he and his wife burned the body in the Arizona desert. Authorities did not tie them to the slaying until 1996.
During the hearing Tuesday, Jackson noted that Meegan's horrendous actions were against the "most vulnerable victims," his baby child and his elderly mother.
"I never laid a hand on her," said Meegan of the dispute with his mother. "She just brought it to me. She tried to slap me. I covered up. She became unglued. It will never happen again."
Meegan was living with his mother and brother in her Anaheim home. He said he came home from work one day when the argument started. It continued in the driveway, and a neighbor called police. Meegan was charged with misdemeanor battery and two other misdemeanors.
According to Meegan's public defender, the charges later were dropped.
"I have been doing very, very well," Meegan told the commissioners. "I am a little embarrassed."
He said he works 75 hours a week as a smog inspector for an Anaheim body shop. He added the city of Anaheim had spent $15,000 for the smog technician training and that his boss was considering him for a manager's job.
At that point, Meegan said he had not had sex in 23 years, though no one asked him a question about his sex life.
The three commissioners said their job is protecting the public's safety.
They said it was clear Meegan has anger management problems and that the neighbor would not have called police but for his concern for the mother's safety.
Meegan was heavily shackled for his Parole Commission hearing. Unlike other prisoners who have thanked commissioners even when decisions went against them, Meegan said nothing when he left the room.
Contact Capital Bureau Chief Ed Vogel at evogel@reviewjournal.com or 775-687-3901.