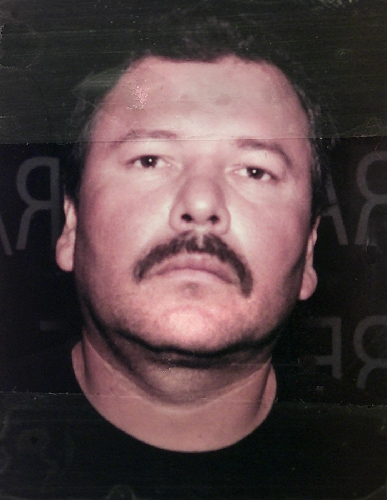 A Salvadoran man facing his third trial for a 20-year-old homicide pleaded guilty Monday and is expected to be released later this month for the time he has already served.
Erasmo Pena, 46, who was twice convicted of second-degree murder and twice allowed a new trial by the Supreme Court – once because of prosecutorial misconduct and because of a judge's error – was set to stand trial again Monday.
However, Pena agreed to a deal with prosecutors that saw him plead guilty via an Alford plea to second-degree murder, said his defense lawyer Dayvid Figler.
As part of the deal, Pena, who has been in custody since 2002, will be given credit for time served and is expected to be released after a July 19 sentencing hearing before District Judge Valorie Vega.
Court records show there is an immigration hold on Pena and he will be deported following his release from prison.
Pena faced a possible life sentence if convicted a third time, said Figler, who called the deal a fair resolution to the case.
Co-defense attorney Josh Tomsheck said Pena maintains his innocence.
Authorities said Pena and Marcos Valenzuela, 21, were at a party in the 6100 block of Westwind Road, near Patrick Lane and Jones Boulevard in November 1991, when an argument broke out. During a resulting shoving match, authorities said Pena brandished a gun and put it to Valenzuela's head, but no shots were fired.
Minutes later, the party cleared out, and Valenzuela left in a vehicle with his girlfriend. As they were driving away, authorities said Pena opened fire on the vehicle from the side of the road, killing Valenzuela.
Pena fled to El Salvador after the shooting. He was arrested in 2002 after coming back to the United States.
Contact reporter Francis McCabe at fmccabe@review journal.com or 702-380-1039.