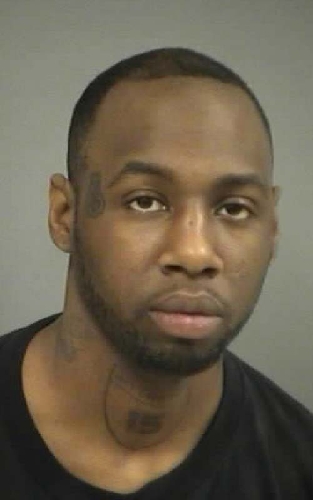 North Las Vegas police have identified two Las Vegas men arrested and charged in the brazen robbery of a pawnshop Friday afternoon.
Dwayne Jones, 26, and Israel Elder, 21, face one count each of armed robbery, burglary and conspiracy. Both men are at the North Las Vegas Detention Center on $80,000 bail.
North Las Vegas police were called about 11:55 a.m. Friday with reports that two men armed with handguns were holding up the Super Pawn store in the 1600 block of Las Vegas Boulevard North, near Owens Avenue.
The two gunmen were leaving the store with cash as police arrived.
After a nearly three-mile car chase, the men abandoned the vehicle and ran into a home in the 2100 block of Lawry Avenue, near Martin Luther King and Lake Mead boulevards.
Officers surrounded the home, and the North Las Vegas SWAT team was called. At about 1:30 p.m., Jones and Elder surrendered.