Police: Man kills mother's boyfriend, wounds his roommate
September 11, 2013 - 2:17 pm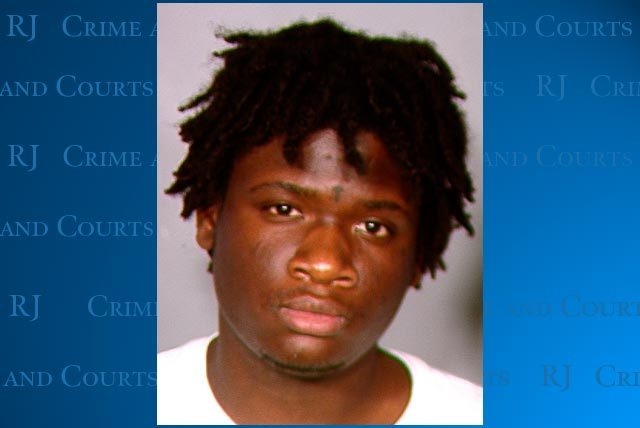 A man killed his mother's boyfriend and wounded another man after an argument early Tuesday morning, according to Las Vegas police.
Officers found two roommates had been shot inside their apartment in the 200 block of Orland Street near U.S. Highway 95 and Jones Boulevard just after midnight.
Anthony Merritt, who was shot in the head, was found dead when officers arrived. Antoine Bronson was shot in the leg and transported to University Medical Center and was expected to survive, police said.
As Merritt's girlfriend, Antressa Summers, her grandson and Bronson were returning to the apartment, she picked up her son, Rolandis Summers, according to police.
When Antressa Summers and Bronson went into the apartment he shared with Merritt, the two men began arguing over a debt, according to the report. Her son and grandson were still in the car at the time.
Rolandis Summers heard his mother scream, grabbed a revolver from the car and went inside, according to the report.
Rolandis told police he saw Merritt in a bedroom at the end of the hall and his mother holding him back. Rolandis said Merritt made a gang-related comment and he got scared.
When Rolandis could no longer see Merritt's hand, he shot him in self-defense, according to his statement. He said he also shot Bronson, who had been in the bathroom, as he approached.
Bronson told detectives Rolandis Summers shot him because he would tell on him, the report said.
Summers surrendered about 4 p.m Tuesday to officers and was being held at Clark County Detention Center on charges of murder, attempted murder and burglary while possessing a gun.
Antressa Summers and her grandson were not injured.
A hearing is scheduled for Thursday morning.
Contact reporter Steven Slivka at sslivka@reviewjournal.com or 702-383-0264.