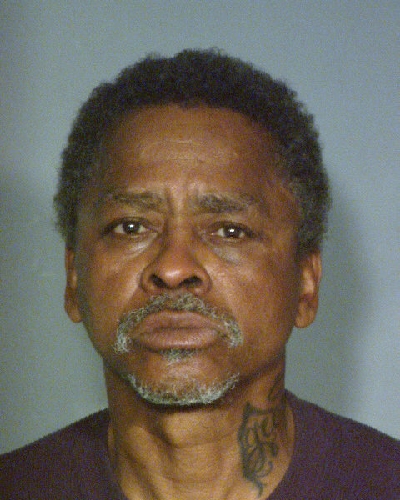 Danielle Woods knew her ex-boyfriend was coming for her. She knew because he told her.
Woods called police after Keith Barlow, 57, put a stun gun to her neck Sunday morning in an alley near the apartment she shared with her new boyfriend, Donnie Cobb.
Barlow never used the stun gun, but Woods began screaming. Cobb heard the cries from his apartment and confronted Barlow, who pointed a semiautomatic handgun at them.
Cobb and Woods ran into the street to get away, and Barlow did not follow. But he made an ominous threat before he left: He would be back.
The victims told their story to Las Vegas patrol officers from their apartment at 2140 S. Paradise Road. The officers took a report and promised to look for Barlow. But they did not find him in time.
Two hours later, officers were back at the apartment near Las Vegas Boulevard South and Sahara Avenue. The door had been kicked in.
Woods, 37, and Cobb, 40, were dead in the living room. Both had been shot several times in the chest. Woods had been shot in the head also.
Police were able to locate Barlow on Monday night, when detectives with the department's fugitive task tracked him to an apartment at 2068 N. Nellis Blvd.
He was taken into custody without incident, according to his arrest report.
Barlow refused to talk to homicide detectives, but his criminal history told a police a story of violence and rage.
Detectives found four incidents of domestic violence between Barlow and Woods since 1997, the report said.
In one incident, Barlow was investigated on allegations of attempted murder after he shot at Woods and another person in a car.
For the past four months, Woods had been dating Cobb and Barlow at the same time, a relative of Woods told police.
That had upset Barlow, the relative said. On Friday, Barlow went to the relative's house and asked where he could find Woods because "he was sick of her (expletive)," the report said.
Detectives found a gun in Barlow's car. It was loaded with rounds that matched the shell casings at the crime scene, the report said.
Barlow was booked at the Clark County jail on several charges, including two counts of murder.
He is being held without bail and a court hearing was scheduled for today .
Contact reporter Mike Blasky at mblasky@reviewjournal.com or 702-383-0283.