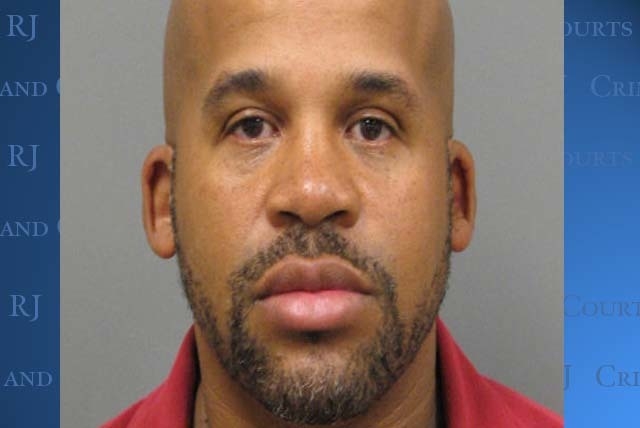 A man was arrested after he sold undercover detectives several counterfeit high-fashion clothing items, Henderson police said.
Gregory Jones, 44 of Las Vegas, was booked into the Henderson Detention Center Thursday on 13 felony counts involving the selling of counterfeit clothing.
According to police, detectives found a series of online advertisements offering True Religion clothing at a fraction of the standard retail price. The detectives set up a meeting with the seller and purchased a pair of True Religion jeans, a Gucci belt and a Michael Kors purse, all for $200.
Police deemed the merchandise counterfeit.
Detectives searched a store in the 300 block of East Warm Springs Road as well as Jones' house, where they found hundreds of suspected counterfeit designer clothing and accessories, police said.
"Consumers need to be careful when they purchase items from internet bulletin boards," said Henderson Police Chief Patrick Moers. "If someone is offering merchandise for a fraction of the retail price, it could be counterfeit and against the law."
Anyone with information in this case is urged to call the Henderson Police Department at 702-267-4750 or, to remain anonymous, contact Crime Stoppers at 702-385-5555 or online at www.crimestoppersofnv.com.
Contact reporter Colton Lochhead at clochhead@reviewjournal.com or 702-383-4638. Follow @ColtonLochhead on Twitter.