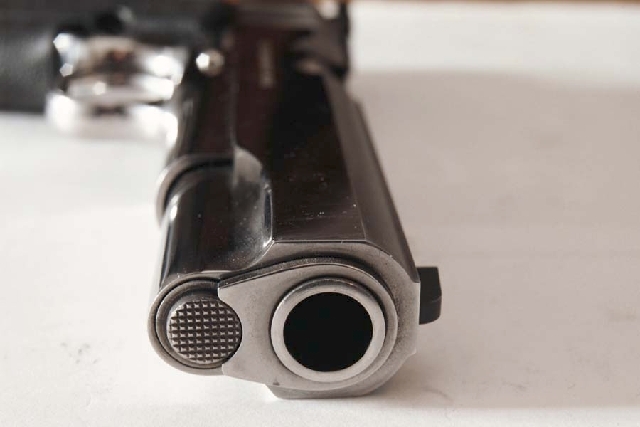 A 33-year-old Las Vegas man was sentenced to 11½ years in prison for robbing a local jewelry store using a handgun stolen from his police officer brother, federal authorities said.
John James Ericson was sentenced Tuesday by U.S. District Judge Andrew P. Gordon. In March, he pleaded guilty to one count of interference with commerce by robbery.
The case stems back to Oct. 10, 2012, when Ericson used a semi-automatic handgun to rob the store of about $35,000 in jewels after asking to view engagement rings.
Ericson was arrested the same day of the robbery. Investigators soon learned the gun was his brother's, a Las Vegas police officer who had reported the gun stolen, according to federal authorities.
Ericson received a stiffer sentence due to several prior drug trafficking and possession convictions in Florida.
Contact reporter Francis McCabe at fmccabe@reviewjournal.com or 702-380-1039.